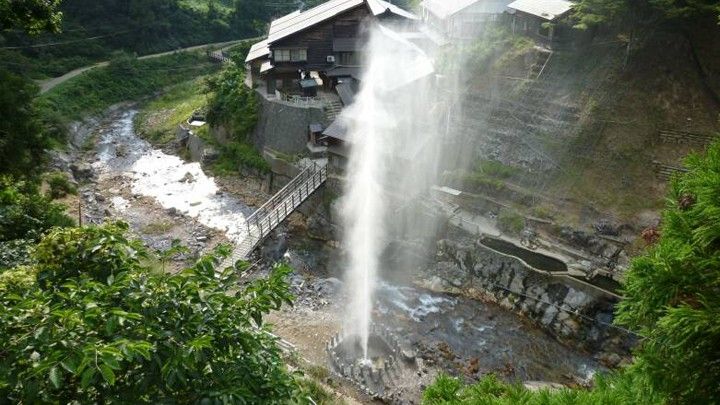 Jigokudani Monkey Park has been cherished as a park to observe Japanese macaques up close since its opening in 1964. Many researchers and photographers also visit here every year. The macaques bathing in the hot spring made it to the covers of American magazines, LIFE and TIME. CNN, the American news television channel broadcasted this park as one of the most beautiful 31 places in Japan and made it a worldwide famous sightseeing spot.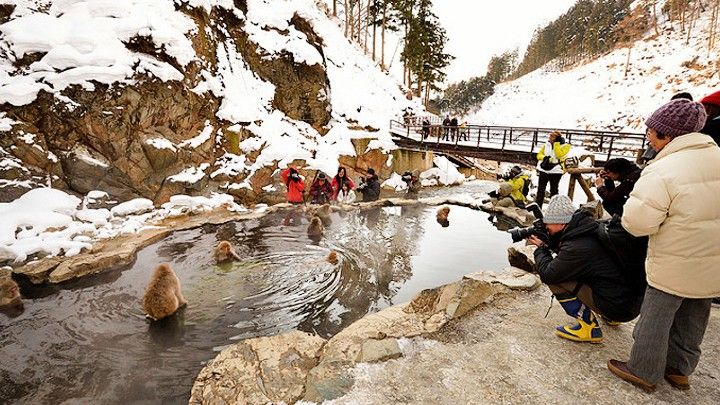 (Source: とりあえずコーヒーでも。)
Monkeys bathing in hot springs, something you can only see here
The highlight here is of course the macaques bathing in the hot springs. This is their way to keep themselves warm against the severe cold in Jigokudani, where temperatures fall even below -10℃ in winter. You cannot see macaques with glowing, relaxed faces like them anywhere but here. It is impressive to see as many as 160 wild monkeys get together.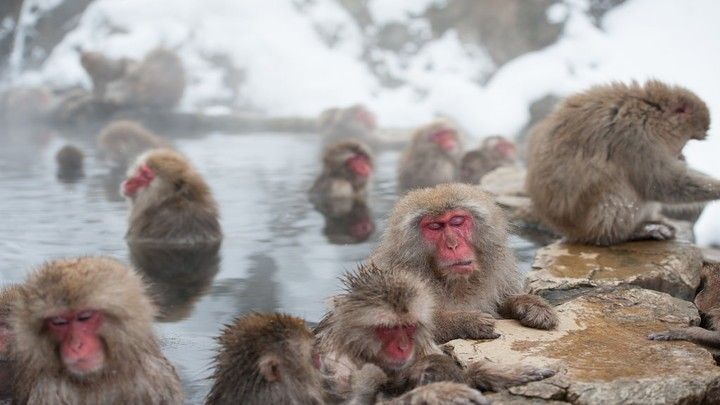 (Source: koji1106)
Photo Session from up close
Although the macaques are wild, you don't need to be scared of them. People succeeded in feeding these monkeys in 1962. Since then, the macaques are accustomed to humans so much so that they let you take pictures up close. You might get special pictures that make you smile.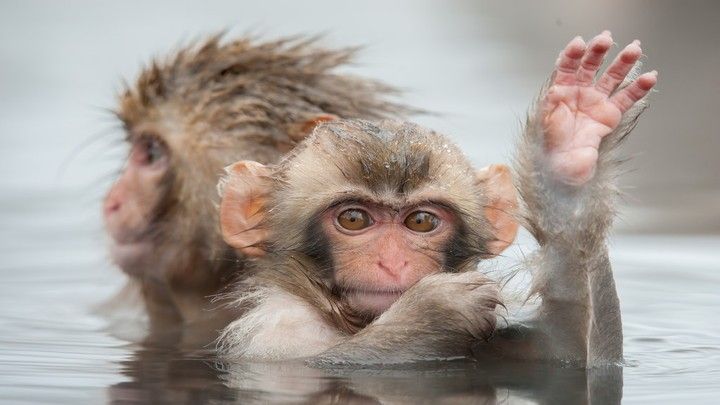 (Source: koji1106)
Shibu-no-Jigokudani Funsen
Near this Monkey Park, there is Shibu-no-Jigokudani Funsen, a hot spring geyser which is designated as a national natural monument. It shoots boiling water at a temperature of 100°C up to 20 m at its highest. It has been active since 35 million years ago.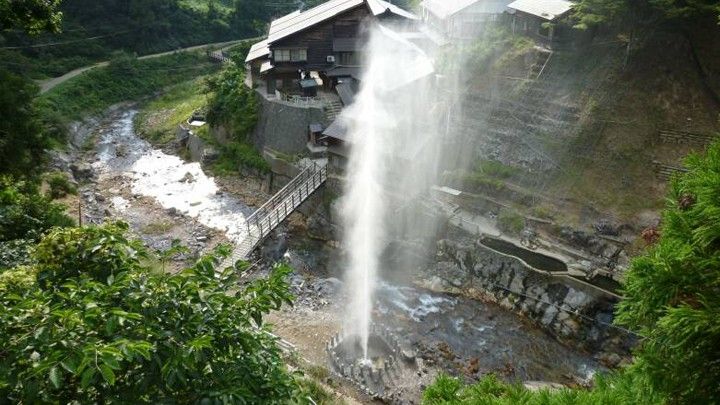 (Source: 日本隅々の旅)
Koraku-kan, an inn visited by monkeys
In front of the geyser across the river, there stands the only inn here in Jigokudani, Koraku-kan. It is a secluded hot spring about 2 kilometers away from the nearest village. They have outdoor baths for both overnight and day trip visitors. In winter, when it gets extremely cold, there is a chance that the monkeys might visit the outdoor bath!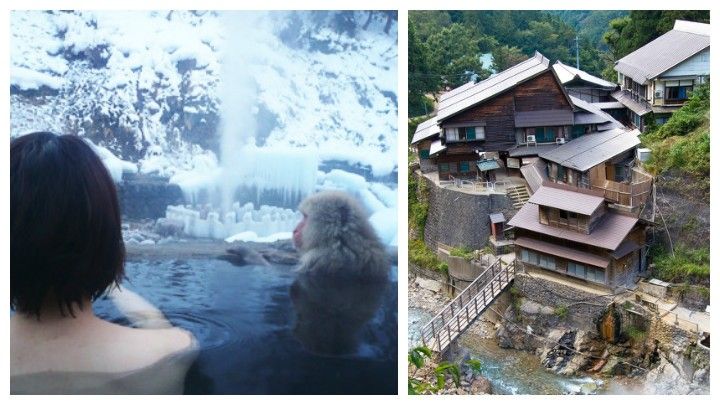 (Source: 四猫庵)