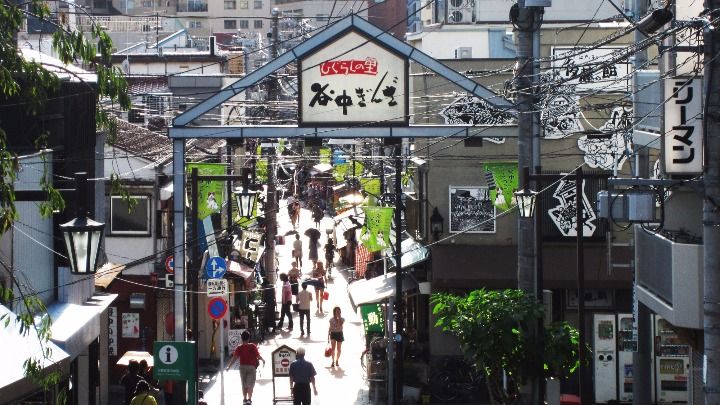 The name "Yanesen" comes from the names of the area close to the East exit of Nippori station: Yanaka, Nezu and Sendagi areas. It is a popular spot with a nostalgic atmosphere of another era. Historical, traditional buildings and stores still remain here along with shrines. The best way to enjoy this area is to take time to walk around. Unlike the places surrounded by tall buildings bustling with people, time stands still here. Please make sure to take a leisurely walk around here as you admire the streets and buildings.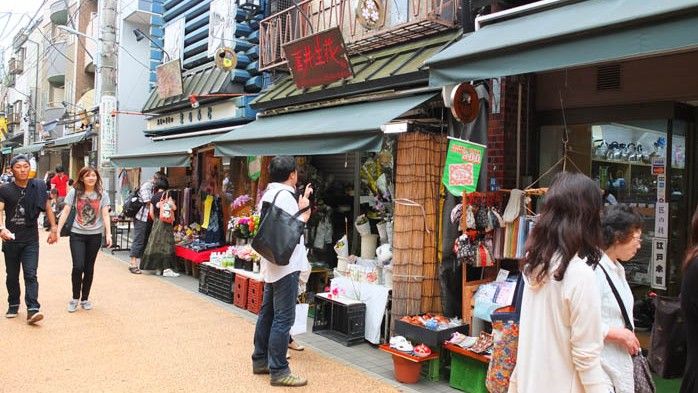 Yanaka Ginza
Yanaka Ginza is a shopping street, situated 5 min from Nippori station on the JR Line. There are approximately 70 stores lines up on the street. There still remain buildings from another era that are quite rare and offer an intense nostalgia. Most stores are relatively small but interesting, and it can be fun just seeing the stores.Furthermore, there is a famous staircase that leads to Yanaka Ginza called "Yuyake Dandan." Since "Yuyake" means sunset in Japanese, this place is famous for a beautiful view of the sunset. It might be a great idea to visit Yanaka Ginza at the end of an afternoon and see the sunset.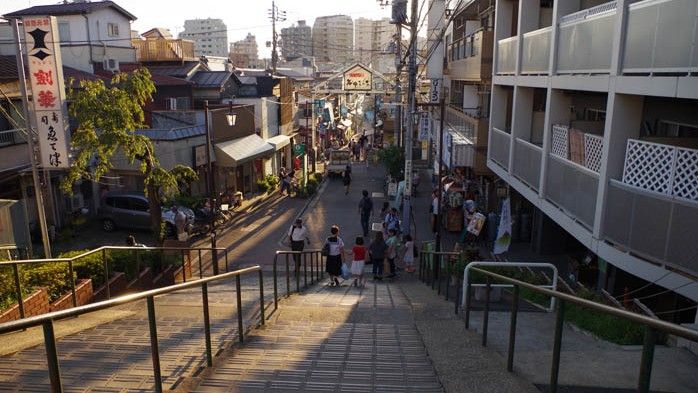 Nezu Jinja
This is a historical shrine that has been appointed as an important national cultural property. It is also a famous place for azalea trees. As a result, Azalea festival is held here in spring, when 3000 azalea flowers bloom. There is also an annual festival held in September each year.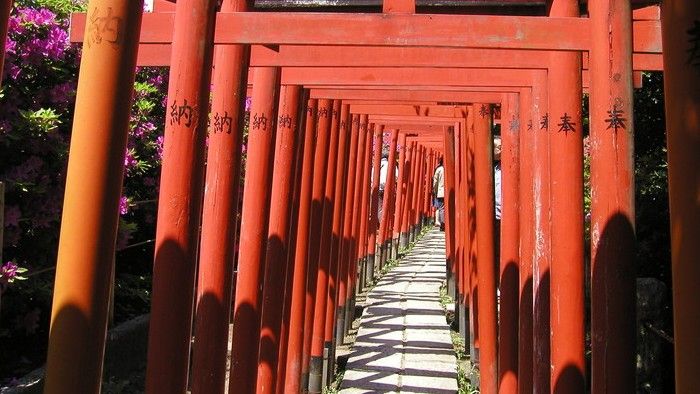 (Source: blog.zaq)
Snacking
There are more than 60 amazing food and souvenir stores in Yanaka Ginza. Delicious food is sold here, including sweet potato yokan (sweet bean jelly), candied sweet potatoes, taiyaki (fish-shaped, stuffed sweet bean pancakes) and fried meat cutlets! You can buy it to take back home, but we strongly recommend that you eat the freshly cooked food right away.