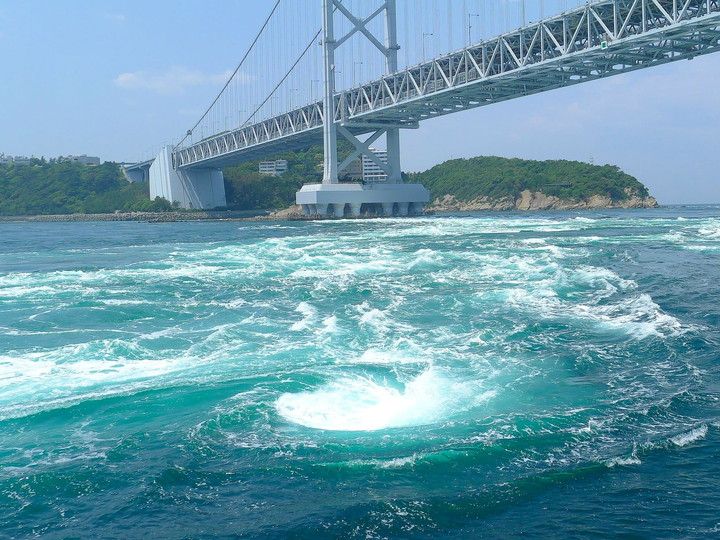 The Naruto Whirlpools arise in between Awaji Island and Shikoku, which is one of the three biggest tidal whirlpools in the world along with the Strait of Messina in Italy and Seymour Narrows in the United States. In spring and fall, larger whirlpools, Oshio can be observed, that whirl at a maximum speed of about 20 km/h and a maximum diameter of 20 m. There is a tour boat to see them up close and is definitely impressive. The sea creates this brilliant show on Naruto Strait and is something you must check out with your own eyes.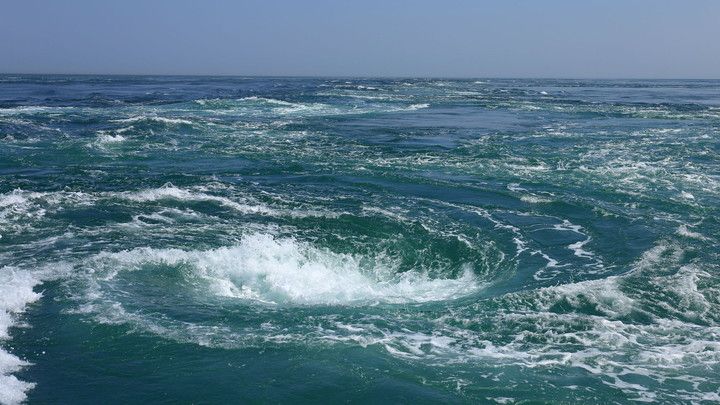 (Source: pixta)
Naruto Whirlpools
Flux and reflux of the tides create whirlpools in the Naruto Strait. They can be seen twice a day, but the time will differ depending on the tide. Before your visit, make sure to check the tide timetable on the official website. →http://www.uzunomichi.jp/english/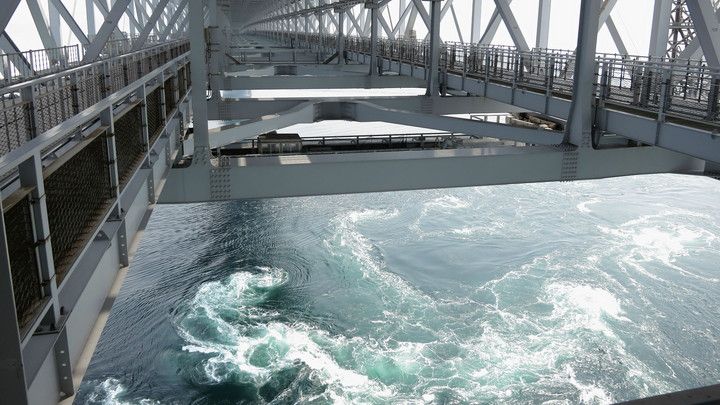 (Source: pixta)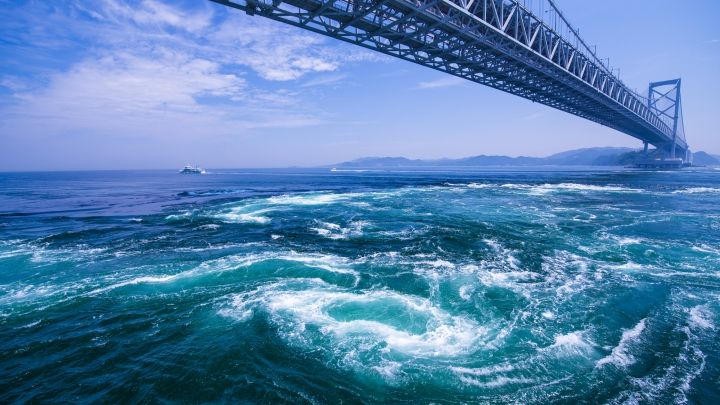 (Source: pixta)
Tour Boat for Close Observation
Three different types of tour boats operate to see the Naruto Whirlpools: the big sightseeing ship Wonder Naruto, the underwater boat Aqua Eddy, and the high-speed boat Uzushio-go. All of them take about 20-30 minutes, and cost 1,550 yen and up. One has the observation deck, another is family oriented, each has its features so you can choose one that suits your preference.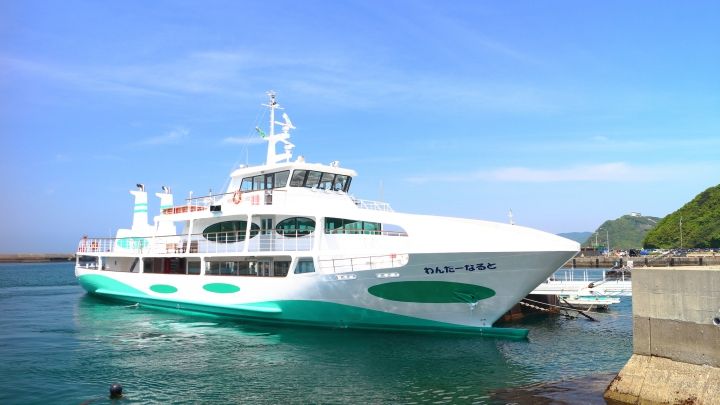 (Source: pixta)
Senjojiki Observation Deck
Senjojiki Observation Deck is a perfect place to see the Onaruto Bridge and the Naruto Strait. You can see the Naruto Whirlpools from a distance too. Feel the refreshing sea breeze and relax. Many tourists visit here, and there is a museum, an experience hall, cafes, and souvenir shops.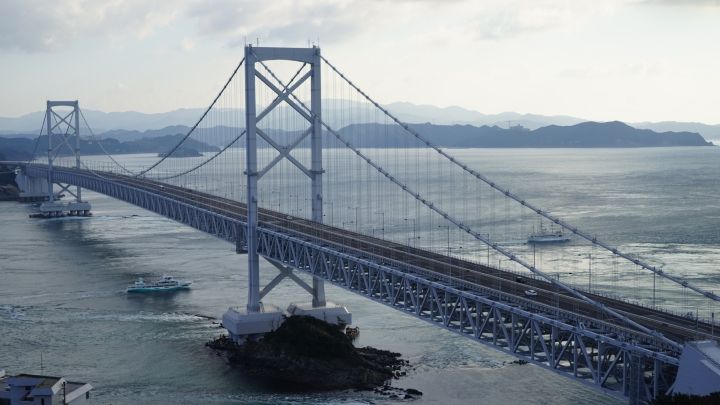 (Source: pixta)