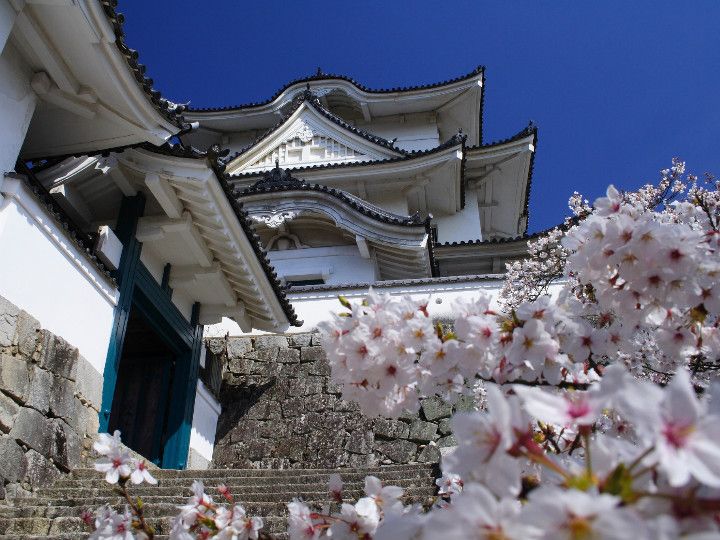 Ueno Park in Iga, Mie, is a place where you can have fun the whole day with many attractions such as the Iga-Ueno Castle, the Haiseiden - a building commemorating the birth of a famous Japanese haiku poet and the Iga Ninja Museum. The construction of Iga-Ueno Castle begun in 1608, but was unfortunately destroyed by the great typhoon of 1612, including the five-layer castle tower. The current castle tower was restored in 1935; however, the fort and moat are still in the original form of when the castle was first built. The inside is open to the public as a museum.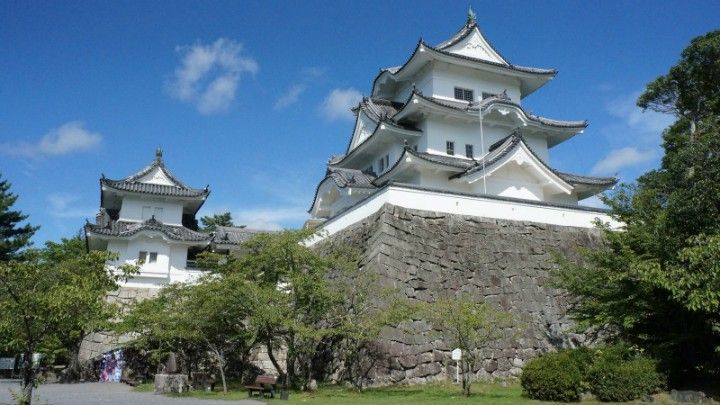 (Source: Kazuaki的日本Working Holiday)
Sakura of Ueno Park
There are around 800 sakura trees planted in Ueno Park and visitors can enjoy the view of them blooming all around Iga-Ueno Castle. The combination of the pure white exterior walls of the castle and the pink sakura flowers is a typical scene of Japanese beauty. The best season to see this is every year from early to mid-April.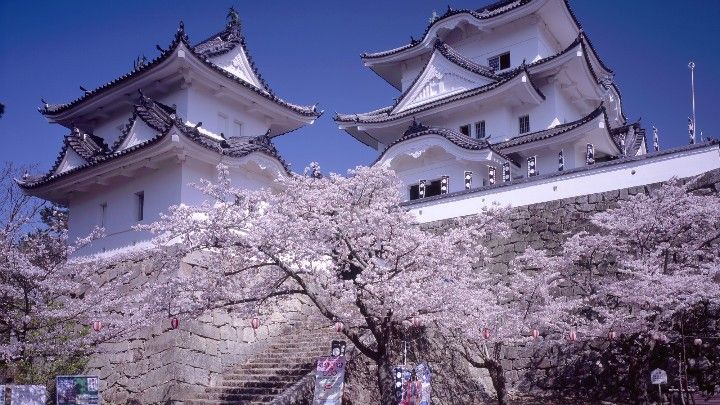 (Source: 銀塩一途 / PIXTA(ピクスタ) )
Haiseiden and Autumn Leaves
The Haiseiden was built to celebrate the 300th anniversary since the birth of Japan's most famous poet Matsuo Basho. Its exterior was inspired by Matsuo Basho's appearance with his kasa (Japanese straw hat) and walking cane. Haiseiden is known as a famous spot for autumn leaves and attracts many people when the 500 maple trees turn red from mid to late November.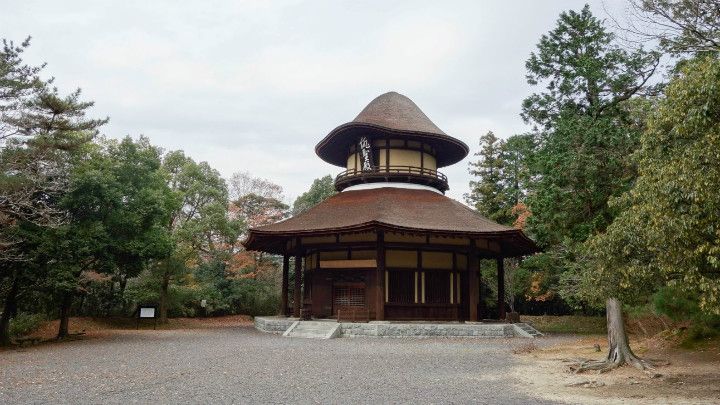 (Source: 平凡な、おっちゃんの足跡)
Iga Ninja Museum
The Iga Ninja Museum inside the park is a very popular spot where you can dress up in a Ninja costume and experience throwing shuriken (throwing weapon used by ninja) and do other Ninja tricks. The Ashura Show is a must-see performance using actual weapons such as shuriken and kusarigama (chain-sickles) used by ninja, who are said to have been active until the Edo era.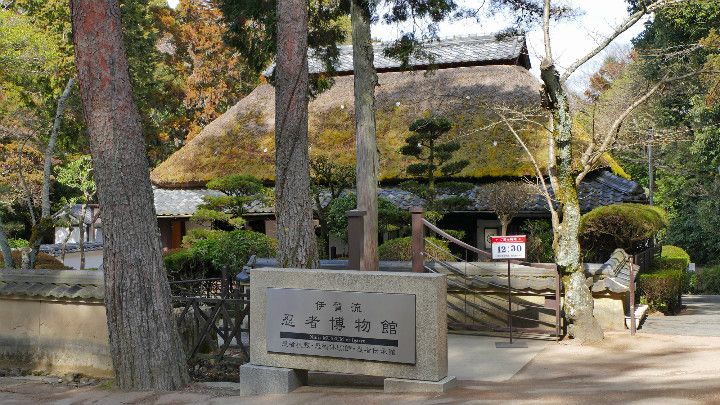 (Source: Yama / PIXTA(ピクスタ) )