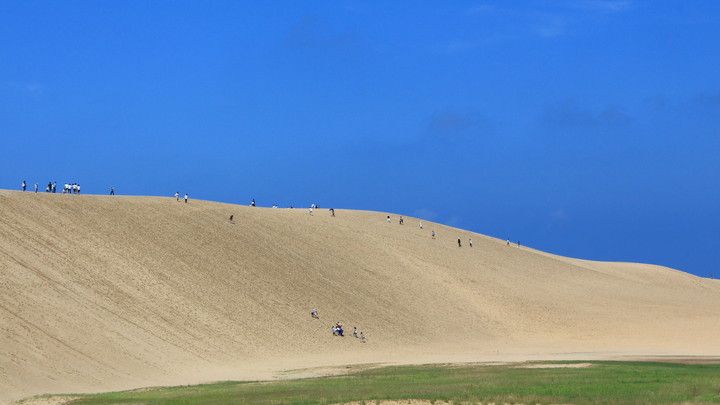 (Source: PIXTA)
Ride on a Camel
Camelback sightseeing ride, Rakuda Yuran, is a very popular attraction in the Tottori Sand Dunes. You can look over the magnificent sand dunes from the camel's back. You can also take photos with a camel (fee from 100 yen). It will be a wonderful memory of the trip.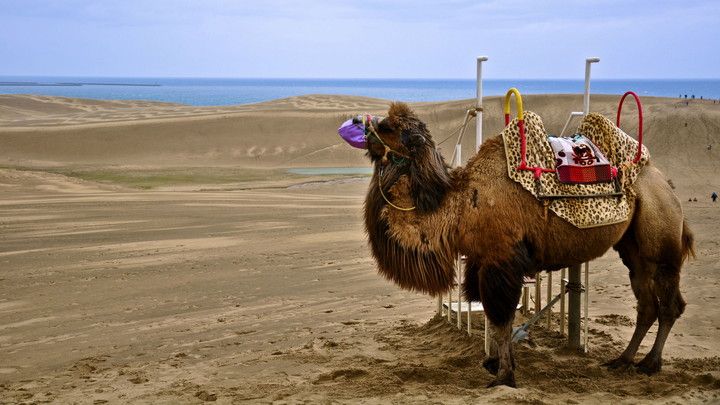 (Source: PIXTA)
Horse Back (Umanose)
The highest point in the immense sand dunes is called Horse Back or Umanose. The white sand and the blue Sea of Japan expand in front of you. Climbing the Horse Back requires a bit of physical strength, but the stunning view is well worth the effort.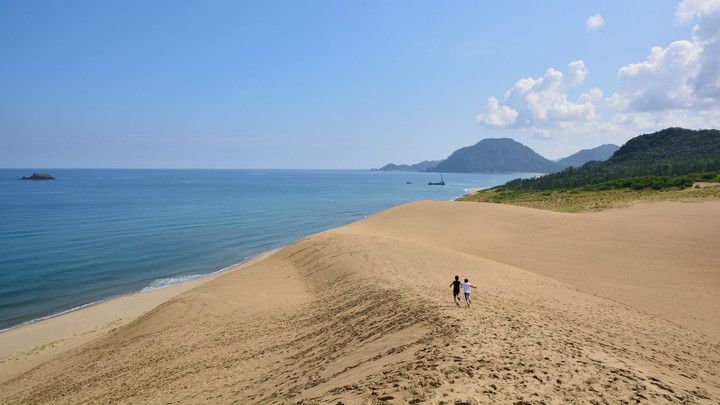 (Source: PIXTA)
A blessing of nature: Oasis
A pool of water appears for a short period of time in the middle of the sand dunes. It is called Oasis, and it emerges only from fall through spring when it rains a lot. This phenomena occurs when the rain water from underground seeps out to the surface. This valuable water source evaporates and disappears in summer.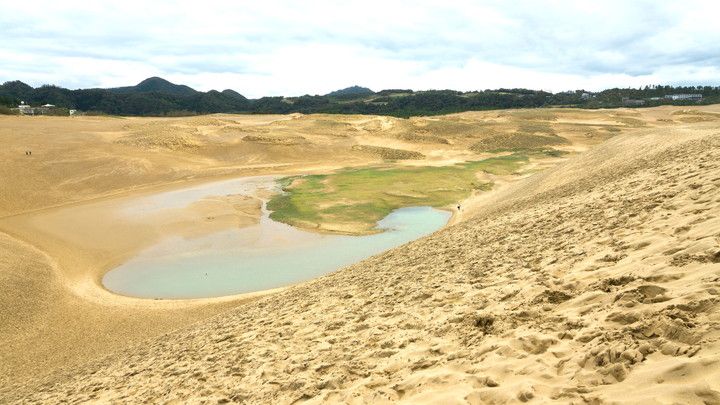 (Source: PIXTA)
Nature-made Art: Wind Patterns in Sand
Wind patterns are created by the wind blowing on the surface of the dunes. They can disappear right away due to a directional change of wind or can be erased by foot prints. These changing patterns are unpredictable, but you are most likely to witness this art in motion through the early morning hours.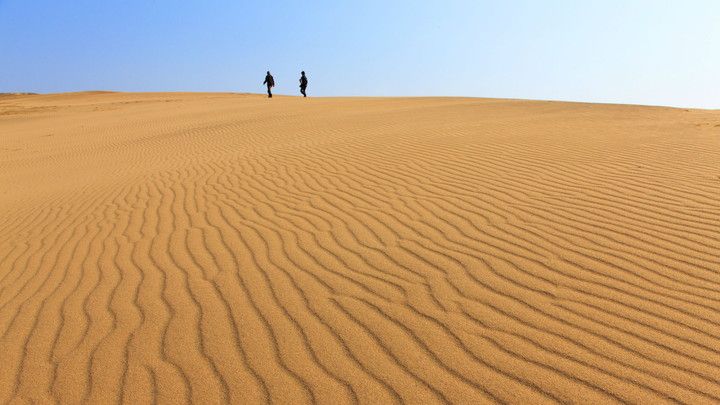 (Source: PIXTA)
Plenty of Activities
Tottori Sand Dunes offers not only sightseeing, but also a wide variety of activities through which you can play with nature, such as a camelback ride, sandboarding and paragliding. Sandboarding is similar to snowboarding which involves sand rather than snow. You can enjoy paragliding as well. Instructors will give you comprehensive instructions, so even if you are a beginner, you are safe and sound.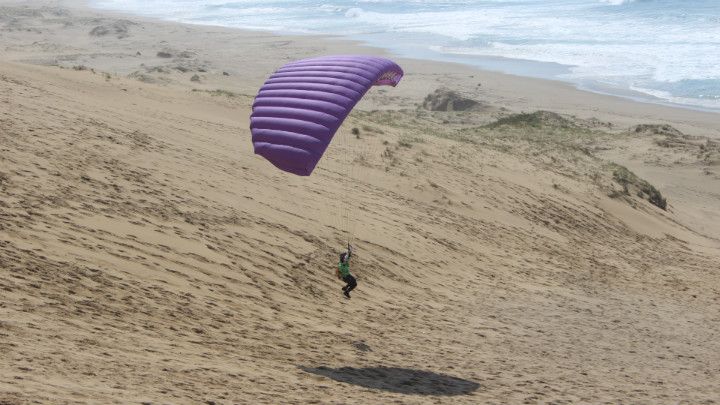 (Source: ______rina / PIXTA(ピクスタ) )
Sand Museum: A World of Sand
The star of Tottori Sand Dunes is, of course, sand. The museum features sand sculptures utilizing the dune's sand and water. Their exhibitions change every year under the theme of "traveling around the world through the art of sand." You will see different art works each year.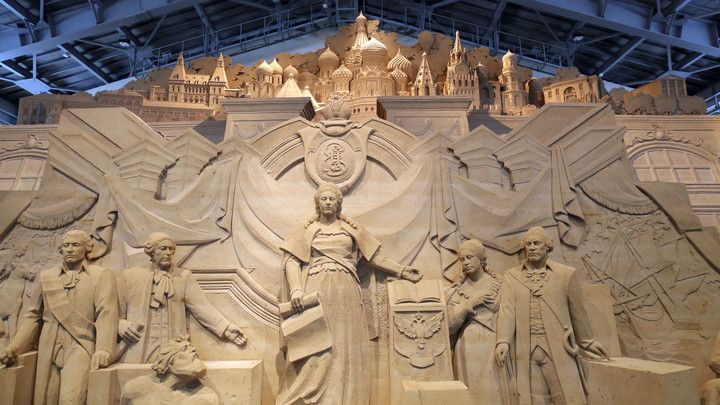 (Source: PIXTA)
Learning the Roots of Tottori Sand Dunes
Those who want to know about the origin of the sand dunes, we recommend Tottori Sand Dunes Geopark Center. You can learn about the history of the sand dunes as well as the plants and animals that inhabit the dunes. They have various panel displays, videos and hands-on exhibitions.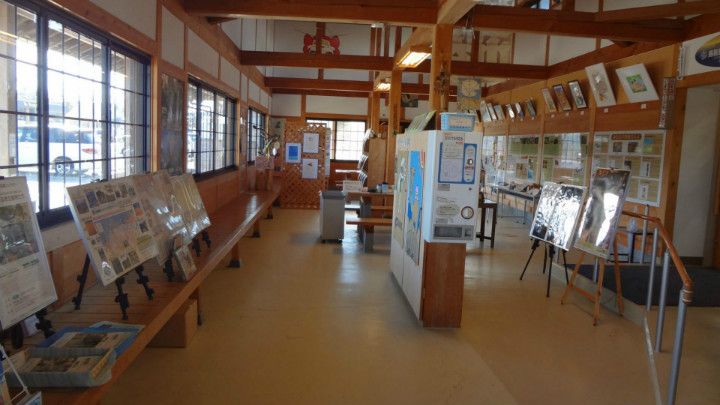 (Source: やっちゃ庵の夢枕)
Various Expressions of Tottori Sand Dunes
The sand dunes offer totally different scenery in each season. Visitors can enjoy beautiful flowers from spring through to fall, stunning sunsets over the Sea of Japan in summer and snow-covered dunes in winter.
Sunset in Summer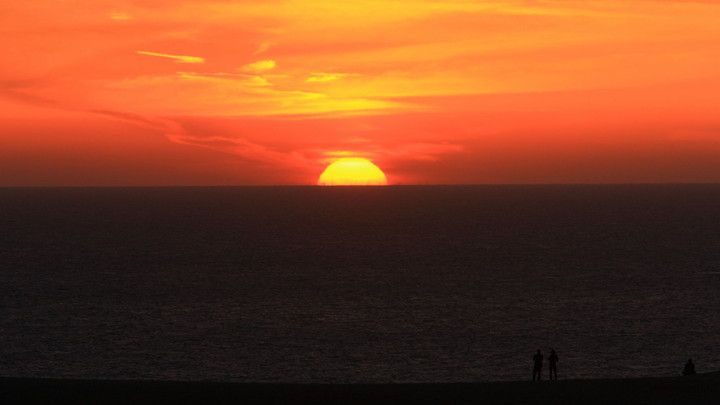 (Source: PIXTA)
Scallion Blossoms in Fall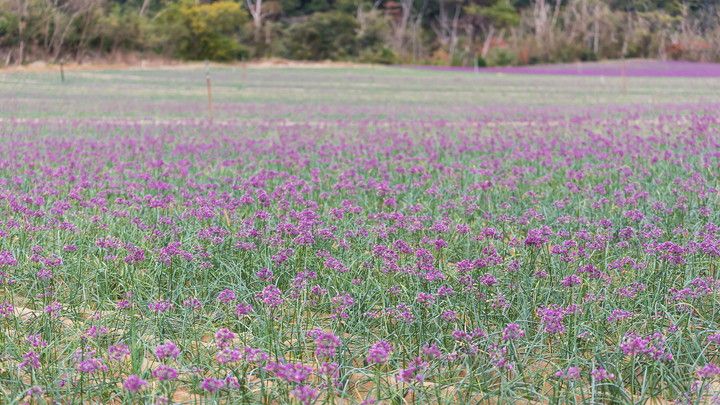 (Source: PIXTA)
Snow-Covered Sand Dunes in Winter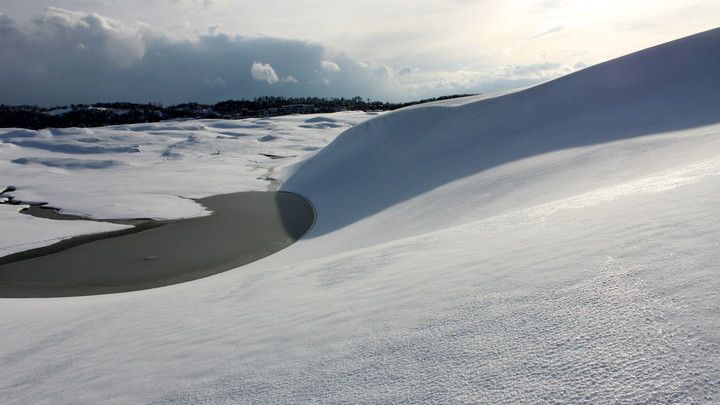 (Source: PIXTA)