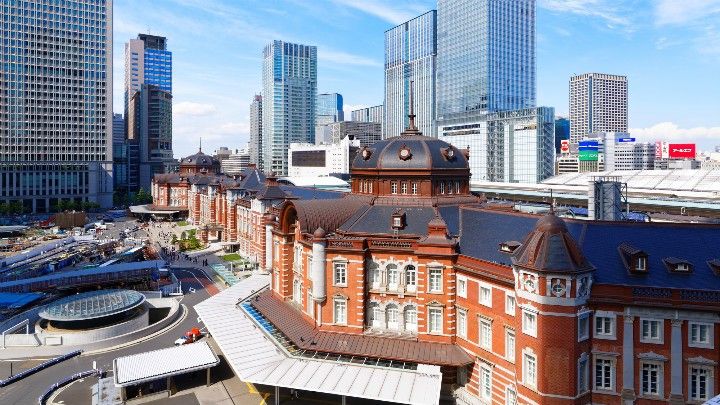 (Source: ジャバ / PIXTA(ピクスタ))
Tokyo Station at Night
The red brick building side of Tokyo Station is lit up every night from sunset until 21:00. It prides itself as a popular photo spot, due to the warm atmosphere created by the six different lighting techniques used.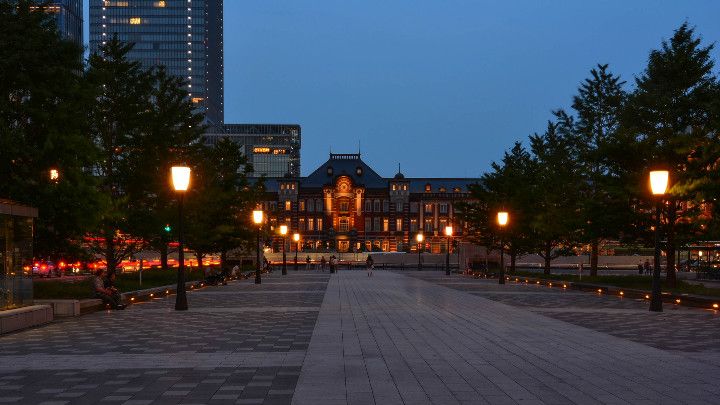 Dome Decoration
On the Marunouchi side, there is a dome that reproduces the appearance of the original structure as it was back in the day. Many people are attracted to the beautiful Renaissance-style lines. One can see the high level of techniques used back then, from the reliefs of the eto animals (12 animals of the Chinese calendar cycle) and eagles.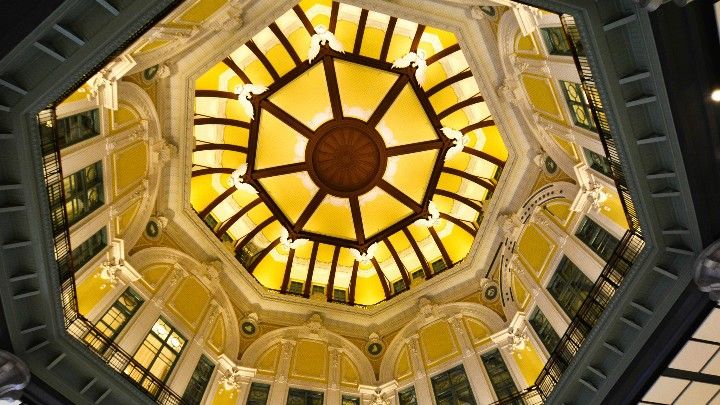 Grand Roof
The Station City - Grand Roof covers the basement to the third floor of Tokyo Station's Yaesu Central Exit. Apart from offering  nationwide cuisine like the famous sukiyaki restaurant "Asakusa Imahan," Sendai specialty beef tongue at "Date no Gyutan Honpo" and Nagoya's specialty misokatsu restaurant "Misokatsu Yabaton," at the Pedestrian Deck Floor. On the second floor, you can experience Japan's newest mobile services and the newest technologies.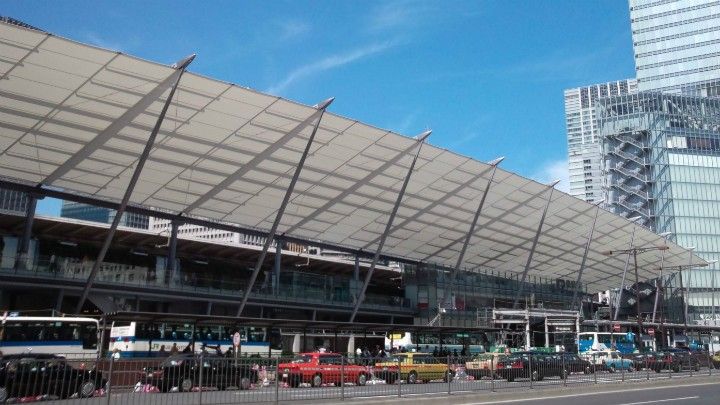 (Source: ウクレレ四十路旅)
Daimaru, Tokyo Branch
Daimaru, Tokyo Branch, is a department store directly connected to Tokyo Station. In the basement and first floor, which is the food section, you can get specialties and sweets that make for perfect Japan souvenirs. There are also restaurant floors; the 12th floor is open until 23:00 and the 13th, until 0:00, so there is no need to worry if you arrive late at the station.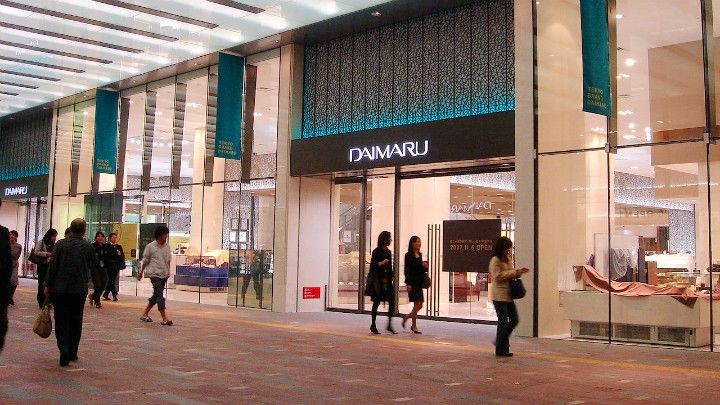 (Source: 東京ベイ船橋ビビット2007Part2)
Tokyo Ramen Street
Tokyo Ramen Street is located in the basement floor of Tokyo Station's Yaesu South Exit. It is a great spot with a selection of one branch each from eight nationally-known ramen restaurants. Recommended is "Soranoiro Nippon" by "Soranoiro," selected by Michelin Guide's Bib-Gourmand. The vegan "Veggie Soba" is a bowl filled with flavors of vegetables.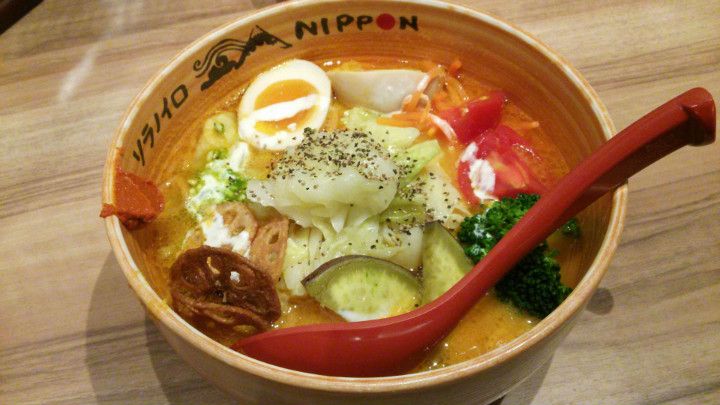 (Source: まゆつばラーメンカフェうなぎ。)
Tokyo Sweets Land
In Tokyo Sweets Land, located in the basement of Tokyo Station Yaesu Central Exit, antenna shops of Japan's representative sweet manufacturers Glico, Calbee and Morinaga are clustered here. Especially Rainbow Pocky, which can only be found here, is great as a Tokyo souvenir. You can taste seven different flavors including matcha, banana and blueberry.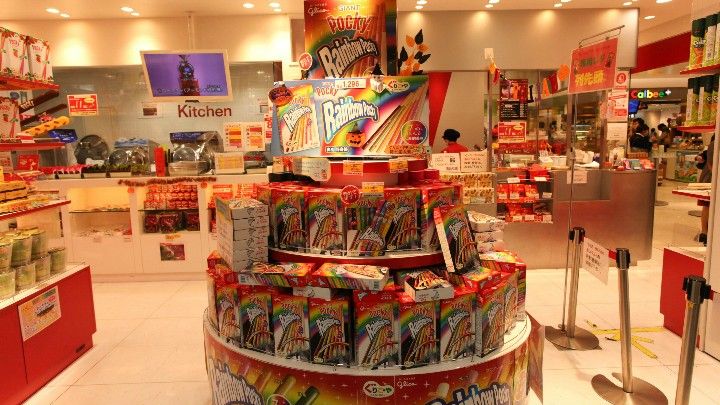 Tokyo Character Street
On the basement of Tokyo Station Yaesu North Exit, there is Tokyo Character Street, where you can buy Japan's highly popular character goods. There are character shops of Pokemon, Ghibli, Hello Kitty, as well as antenna shops of different TV stations and each sell limited edition items.