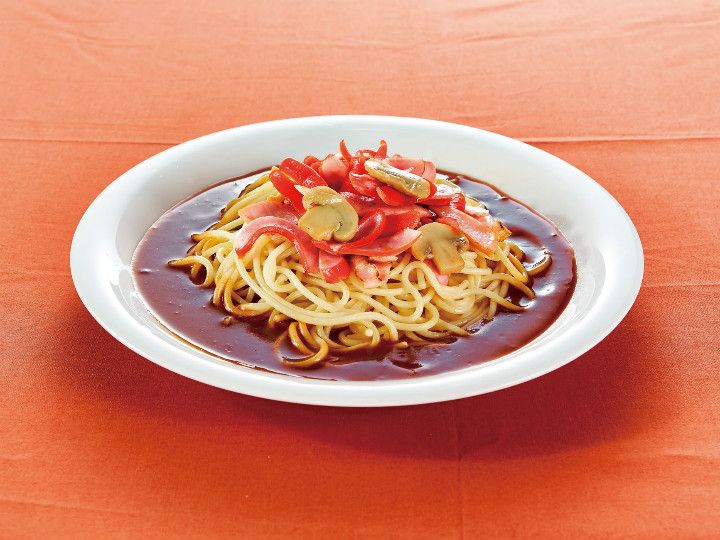 Spaghetti House Yokoi Sumiyoshi Branch, located at a 5-minute walk from the subway station Sakae, is a spaghetti restaurant known as the place where Nagoya specialty "Ankake (thick starchy sauce) Spaghetti" originated. This ankake spaghetti is different from Italian style pasta. The thick spaghetti is cooked in advance, stir fried in oil and then topped with plenty of the thick, mildly spicy meat sauce. This is a favorite of both the young and old and is also a soul food of Nagoya. This restaurant is particularly attractive for its rich use of ingredients as well as the wide selection of toppings and has been loved by many generations in the past.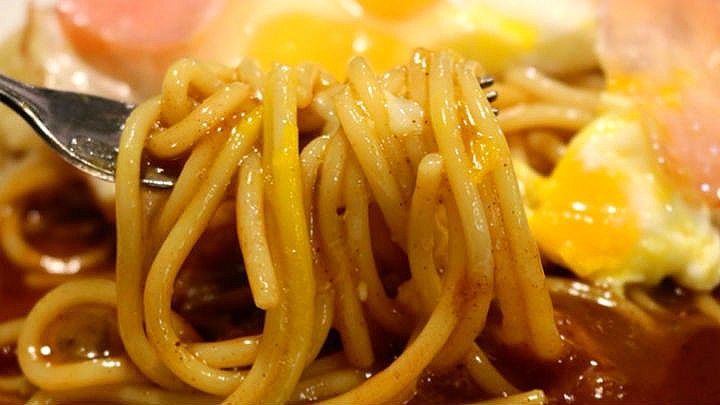 (Source: 食べログ)
Attractive Selection of Toppings
There are plenty of choices with spaghetti; however, there is also a great variety of around 20 types of toppings to choose from. Topping choices include eggs, deep-fried shrimp, sausage and corn, all of which goes amazingly with ankake spaghetti!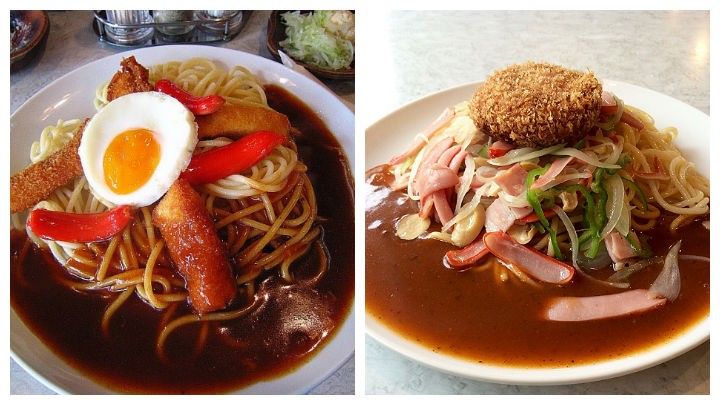 (Source: 食べログ)
Go-To Choice for Ankake Spaghetti
The most recommended by the store is the go-to of ankake spaghetti, "mirakan" (900 yen). The dense sauce, made over the course of two days with a variety of vegetables, meat and spices, is poured onto the 2.2 mm thick spaghetti boiled to the ideal texture. Ingredients include plenty of vegetables and meat like sausages, bacon, bell peppers and mushrooms.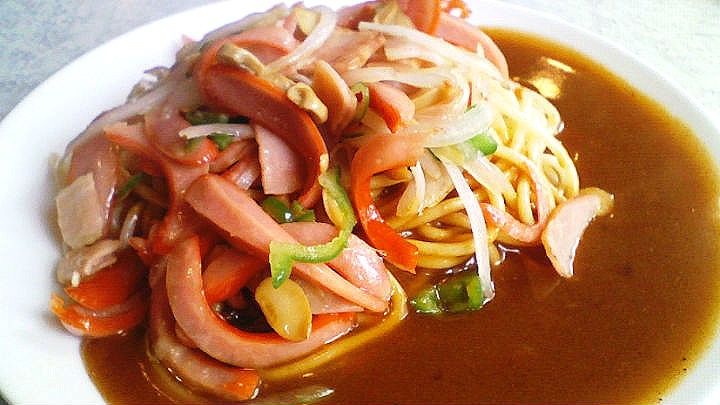 (Source: 食べログ)
Topped with Crispy Deep-fried Shrimp!
The "Milanese" (700 yen) is a meat-based ankake spaghetti with ham; top it with a Nagoya specialty fried shrimp and it becomes the super popular "ebi-nese" (ebi: shrimp) (1,000 yen)! When the topping is a generous two pieces of crispy deep-fried shrimp, it easily becomes the main attraction of the dish.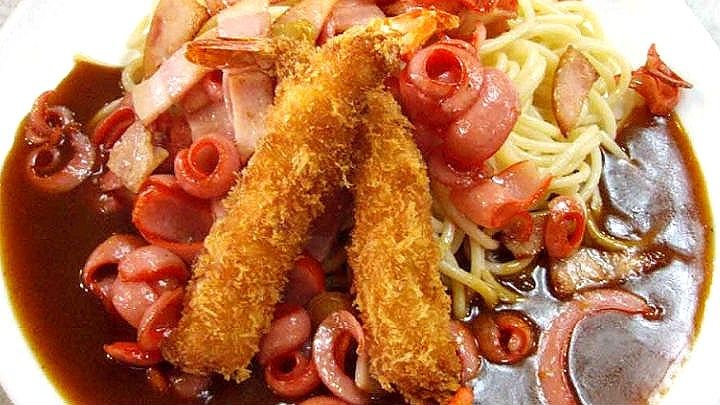 (Source: 食べログ)