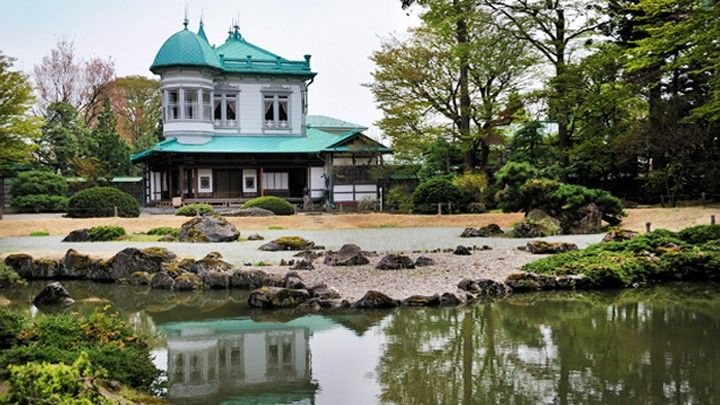 (Source: 青森県タクシー協会)
The garden is created in three parts "Shin-gyo-so"
The garden is divided in three parts, which correspond the principle of "Shin-gyo-so" (formal-semiformal-informal), starting from the lake situated in the middle. The formal "shin" is represented by the artificial hill, Tsukiyama. The semi-formal "gyo" is represented by pine, maple and azalea trees on Tsukiyama. The informal part "so" is represented by the flat part of the garden, where the big pruning of yew tree, enshrining creator gods, is located.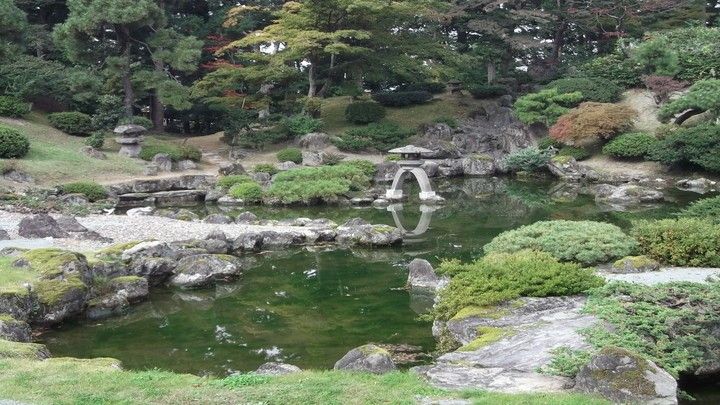 (Source: 青森からこんにちは・新)
You can overlook the garden from "Seibikan"
The beautiful Seibikan, that matches well the natural landscape of the garden, is created in a combination of Japanese and Western styles. It is rare to see the building that Western style and Japanese style is divided so clearly on the top and the bottom of the building. In fact, it is said to be the only building created in this way. Furthermore, the roof is made of cooper. You can observe the skill of artisans when you look at how they are meticulously joint together.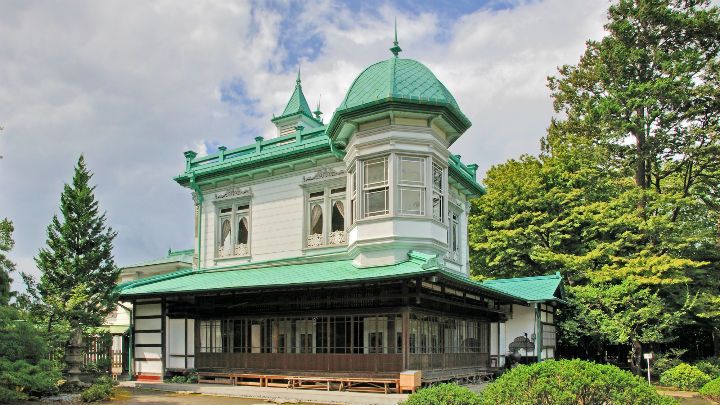 (Source: pixta)
 Interior of "Seibikan"
The first floor is created in a pure Japanese style, imitating the tea houses. The view of the garden from the elegant reception room looks magnificent. On the other hand, the second floor is created in the Renaissance style. The white wall made of plaster, the dome shaped roof of the observatory room, the spire and decoration of the tower look amazing. * The second floor isn't open to public at this moment.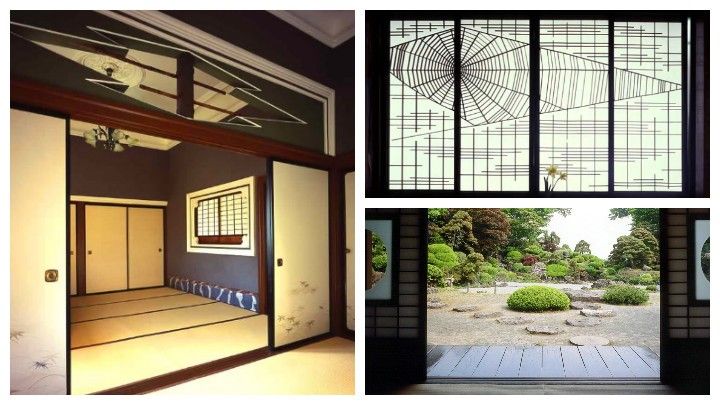 (Source: 盛美園)
Golden "Gohoden"
Gohoden is a mausoleum of the Seito family - a rich family from the south of Tsugaru. Created in 1917 by the 25th generation of the family, Benkichi Seito, the hall is covered in gold. Why don't you see how rich the family was with your own eyes?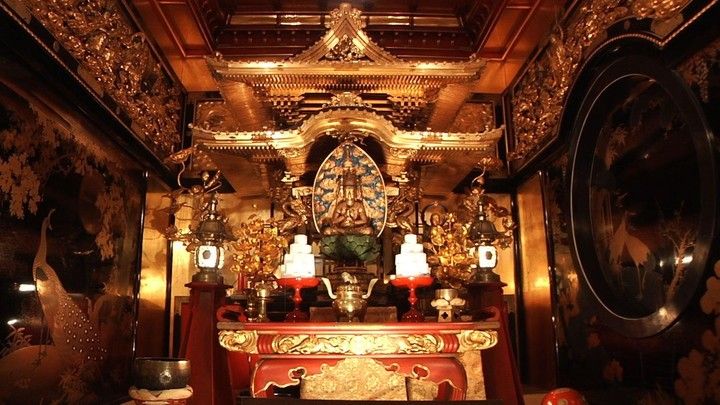 (Source: 青森 リターンライダー GL1500)
Studio Ghibli's "The Secret World of Arrietty" was based on this place
It is also a place where the house in the animated film, "The Secret World of Arrietty," by Studio Ghibli, was modeled after. The beautiful garden and fine decorations on the pillars and the windows look so similar to this place.