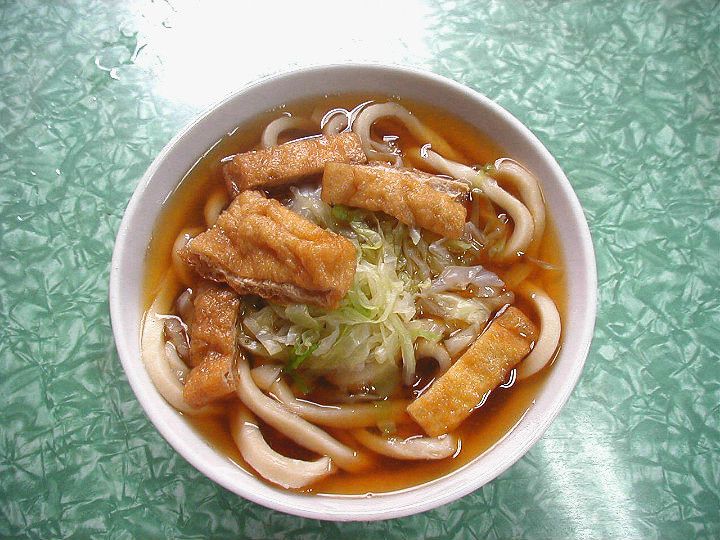 Located at the foot of Mt.Fuji, the city of Fujiyoshida in Yamanashi prefecture is known for its regional food Yoshida Udon noodle. Sakurai Udon is a long-standing restaurant that started boiled cabbage topping on the udon, and other restaurants followed them. Its signature thick noodle is crafted three to four times a day, so customers can always have fresh noodles. The chewy noodles are achieved by stepping on the noodle to knead. The restaurant has many regulars for its outstanding udon.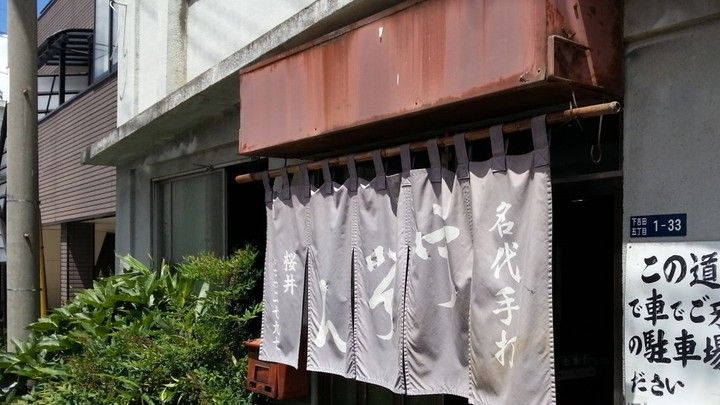 (Source: 食べログ)
Regional Food of Fujiyoshida City: Yoshida Udon
Yoshida Udon has been consumed for a long time in Fujiyoshida, Yamanashi prefecture and the vicinity. A characteristic of the udon is its firm and chewy noodle. A distinctive topping called suridane is also provided on the table for customers. This udon was selected as one of the hundred best local dishes of rural areas by the Ministry of Agriculture, Forestry and Fisheries in 2007.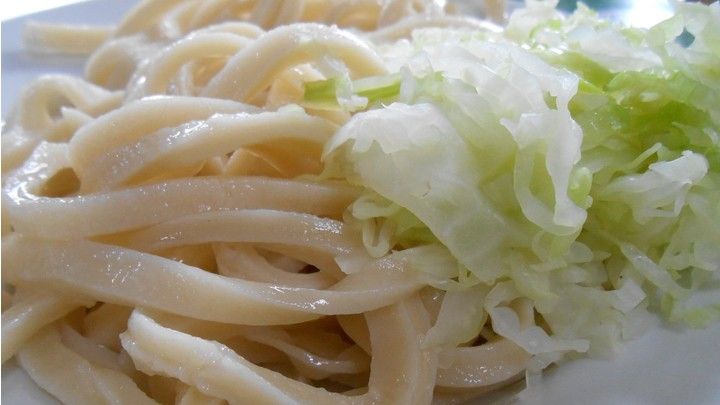 (Source: 食べログ)
Simple is Best: Kake Udon
There is no written menu in the restaurant. They offer only Kake Udon (350 yen) either hot or cold. The hot udon is served with cabbage and abura-age (deep-fried thin tofu) in the soup. You dip the cold udon in a dipping sauce that has abura-age.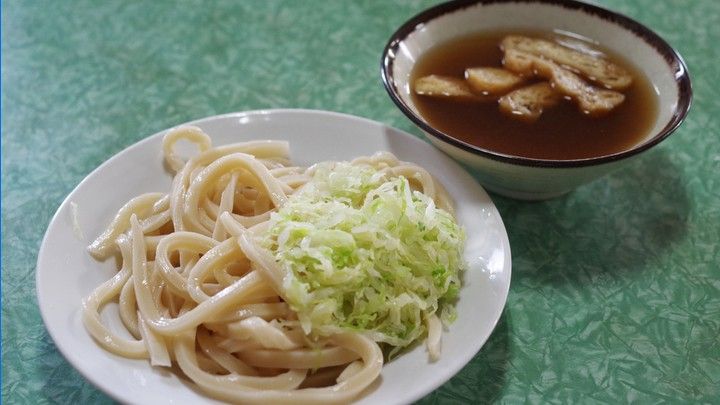 (Source: 食べログ)
Half-sized Udon for Ladies and Children
Many people visit several restaurants to enjoy different flavors of this popular regional noodle. Sakurai Udon offers half-size Kake Udon (250 yen) for those people who hop to many restaurants. If you'd like more, you can order more noodles.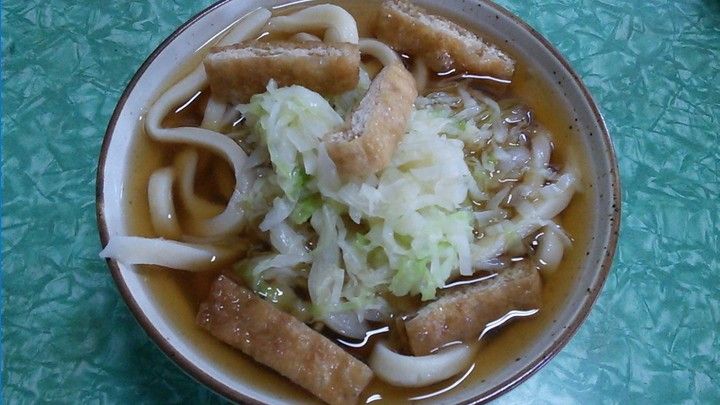 (Source: 食べログ)