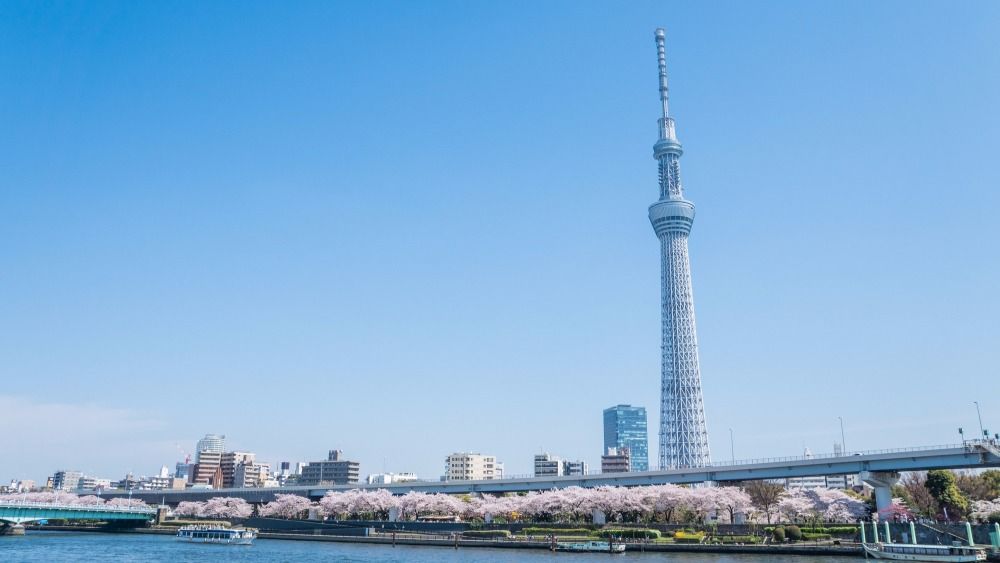 Sumida Koen, a park stretching along the Sumida River spread over 100,000 square meters, is a popular location often crowded with tourists visiting Asakusa and Skytree. The cherry trees, first planted at the discretion of the 8th Shogun of the Edo Shogunate and now multiplied to approximately 640, make this park one of the best spots to view cherry blossoms. The Firework Festival in summer, as well as the Cherry Blossom Festival in spring, are big events attracting masses of people. Visitors can enjoy flora in each season: hydrangeas in summer and plum blossoms in winter. The park has a fishing pond and an athletic facility so there is plenty to do besides seeing the cherry blossoms.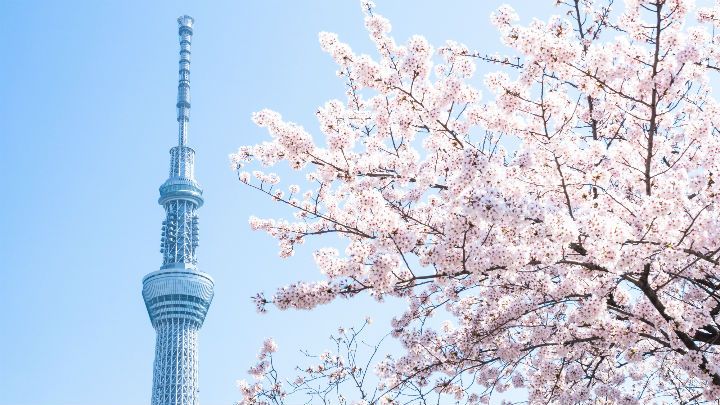 (Source: PIXTA)
 "A Thousand Cherry Trees" along the Sumida River
The biggest attraction of Sumida Park is a row of cherry trees along the Sumida River. Cherry blossoms on trees lining both banks of the river over approximately 1 km between Azuma-bashi and Sakura-bashi, both well-known bridges in Tokyo, offer a spectacular view. Affectionately called "Senbonzakura," literally translating to "a thousand cherry trees" with the word thousand used as a form of rhetoric to mean mass, they keep drawing many visitors every year.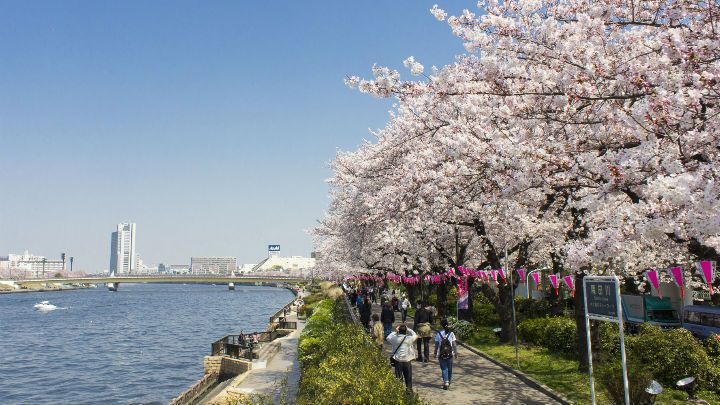 (Source: PIXTA)
Skytree and cherry blossoms
Sumida Park lies near the foot of Skytree. You can take advantage of this geography and snap a special photo that has both cherry blossoms and the Skytree in it. They look beautiful together in daylight, but at when both are lit up, they exhibit a different but equally fascinating appearance.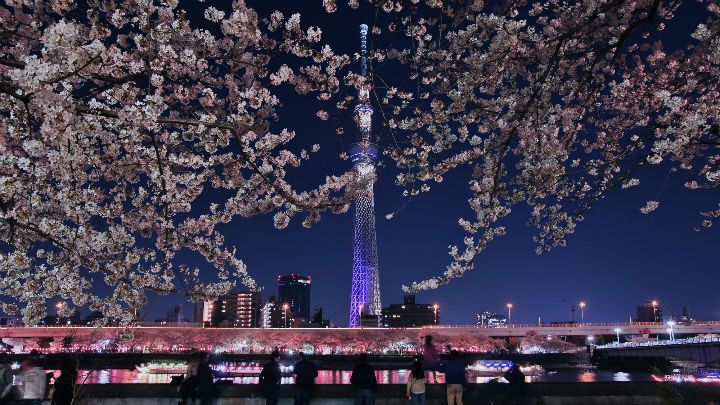 (Source: PIXTA)
Water cruise
Another recommended way to enjoy cherry blossoms is to see them on a houseboat or a water bus. Movement created by the water adds a poetic touch to the view. Houseboats are available in various types, some with a sunken kotatsu (a low table with a heater) and others with an observation deck, for example.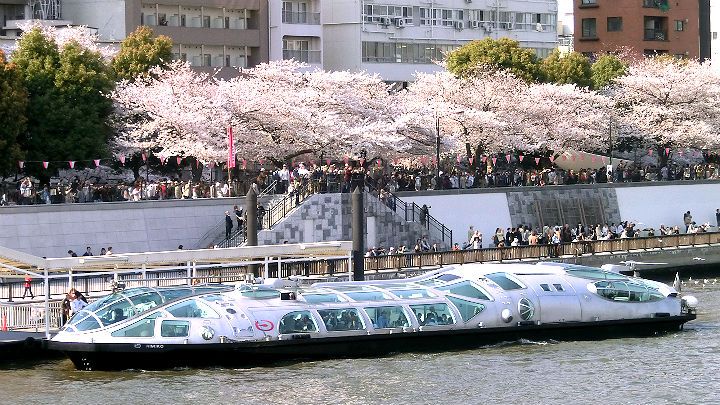 (Source: PIXTA)