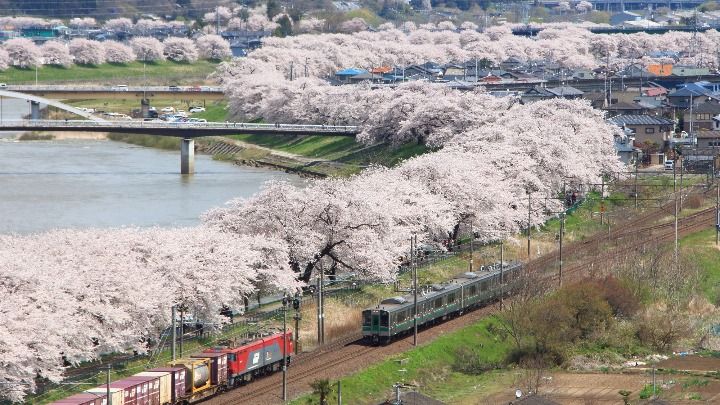 Shiroishigawa river runs through Miyagi prefecture. During spring, around 1,200 sakura trees bloom across 8 km along the river banks. The branches bearing the pink blossoms and arching over the sidewalk look just like a tunnel of sakura. Grassy areas span along the river banks, perfect for taking a relaxing walk. There is a train passing right by the river, offering a view that is distinct from other spots.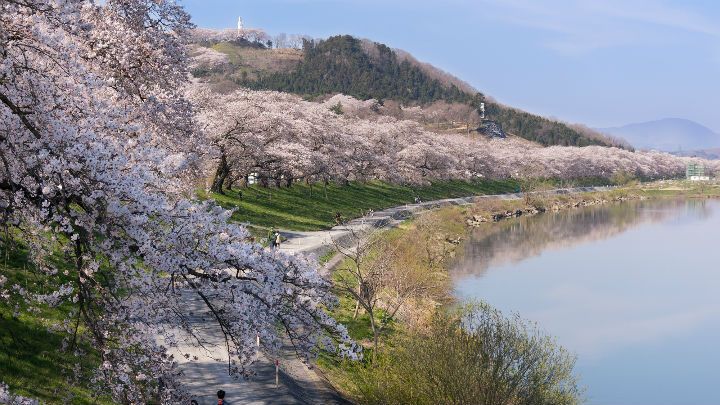 (Source: PIXTA)
Tunnel of Sakura
The river banks of the Shiroishigawa with its 1,200 sakura trees is exactly like a tunnel of sakura. One third of these trees are said to be over 80 years old; they create an atmosphere as if you are being wrapped in a big sakura tree. Have a splendid time lying on the river bank in the warm weather while looking up at the sakura.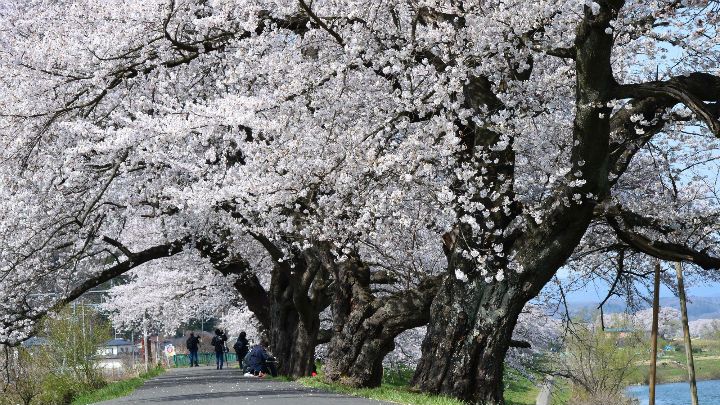 (Source: PIXTA)
Mt. Zao in the Background
On a good-weather day, you can see Mt. Zao in the background of the sakura. There is still snow remaining during the period when sakura start blooming, showing a beautiful white mountain. Sakura and the snowy mountain make the perfect picture. Take a look at the view that makes you feel the seasons change from winter to spring.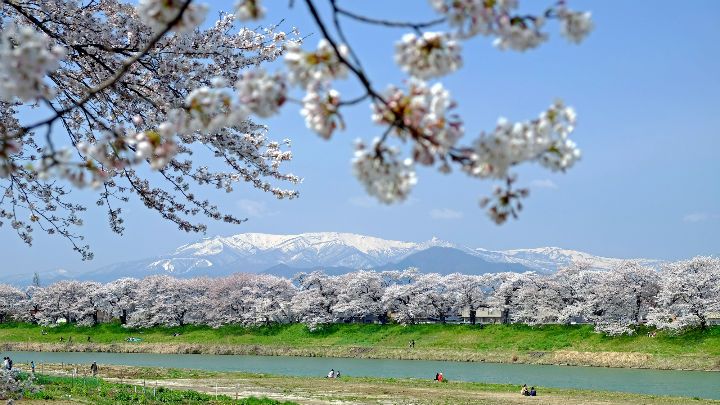 (Source: PIXTA)
Ogawara Sakura Festival
Shiroishigawa-tsutsumi Hitome Senbonzakura is the most popular hanami (flower viewing) spot in Miyagi prefecture. The "Ogawara Sakura Festival" is held every year from early April until late April, depending on the blooming date of the sakura. Many people gather during this period, local specialties are sold and various events are held. It is an authentic Japanese hanami experience.
Hanami Boats
Hanami Yakata Boats, from which passengers can see the sakura from the river, operate exclusively during the sakura period. It takes 20 minutes to go approx. 2.3 km from the sakura festival to downstream Niragamizeki and back. This is a different view to be enjoyed than from the banks of the river (Fee for adults - 1,500 yen, elementary school children - 800 yen)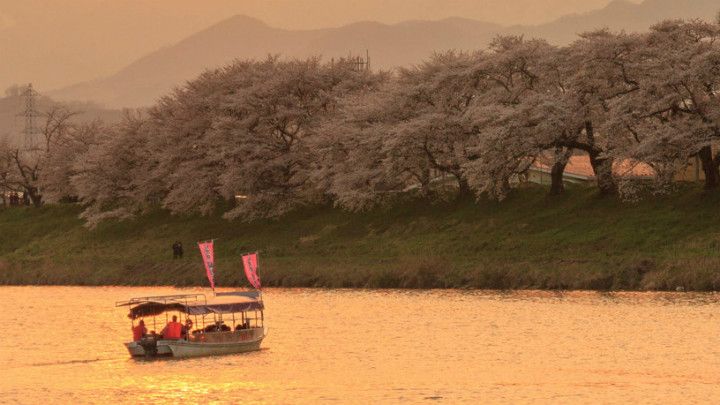 (Source: PIXTA)