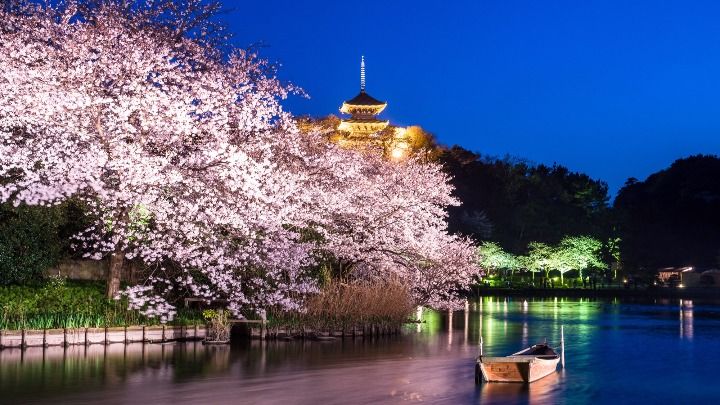 Opened in 1906, Sankeien is a beautiful Japanese garden that holds many historical structures, such as the Important Cultural Property of the Three-storied Pagoda. In the immense 180,000-square-meter estate, there is a large pond surrounded by over 300 cherry trees including Somei Yoshino, weeping and double-flowered cherry trees. The pond, historical structures and the cherry trees create an old city atmosphere and as the flowers bloom, it definitely provides that feeling of surely this is "spring in Japan." At night, the cherry trees are illuminated and look stunning.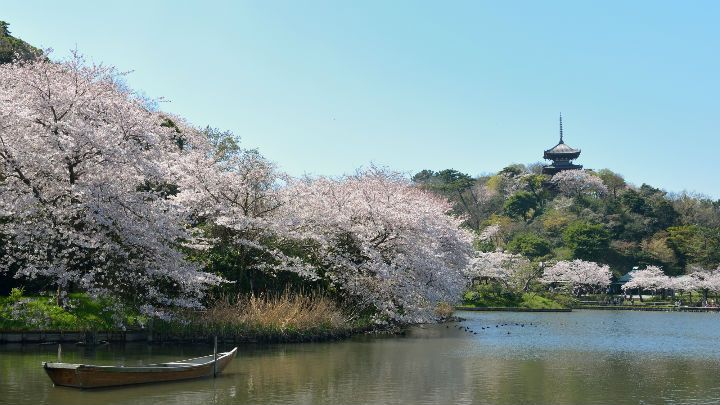 (Source: PIXTA)
Cherry Blossom Night Viewing
Every year from late March through early April, an event called Kano-no-Yube (cherry blossom night viewing) is held. The cherry trees are lit up with a gentle glow of green and pink lights, and it makes a very different scene from that of the day. Visitors can enjoy the night view until 9:00 pm. Reflections of the blossoms in the pond's surface enhance the enchanting atmosphere.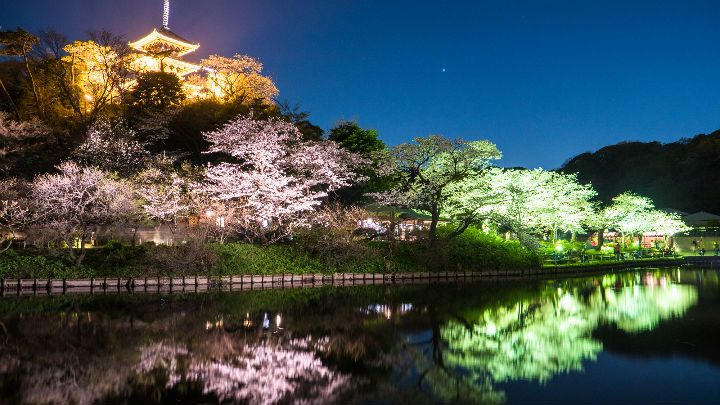 (Source: PIXTA)
Sankeien Saryo
In the garden, there is a cafe called Sankeien Saryo that serves Japanese-style sweets. Visitors can enjoy sweets that feature cherry blossoms in spring. Among them, an ice cream with minced cherry leaves is very popular. They also offer beautiful pink dumplings made with cherry blossoms.