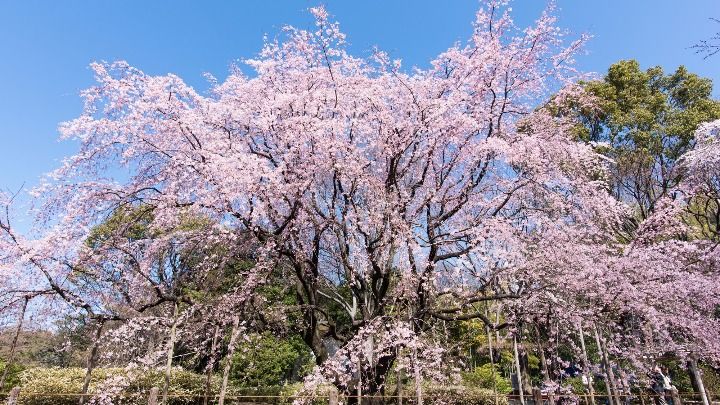 Having over a 300-year history, Rikugien was known as one of Edo's (old Tokyo) two greatest gardens along with Koishikawa Korakuen in Bunkyo, Tokyo. Gentle rolling hills surround a large pond providing a delicate natural setting. The garden has 40 cherry trees, not as many as other famous gardens, but its large weeping cherry tree is very impressive. Beautiful natural landscapes can be seen in the garden throughout the year such as the beauty of hydrangeas in summer, warm hues in autumn, snowscapes in winter as well as cherry blossoms in spring.
Weeping Cherry Tree
Going through the front gate, you will see a weeping cherry tree that has become a synonym for Rikugien. Its cascading long branches are covered with beautiful blossoms. This enormous tree is very impressive and gives you a feeling as if the tree is closing in on to you.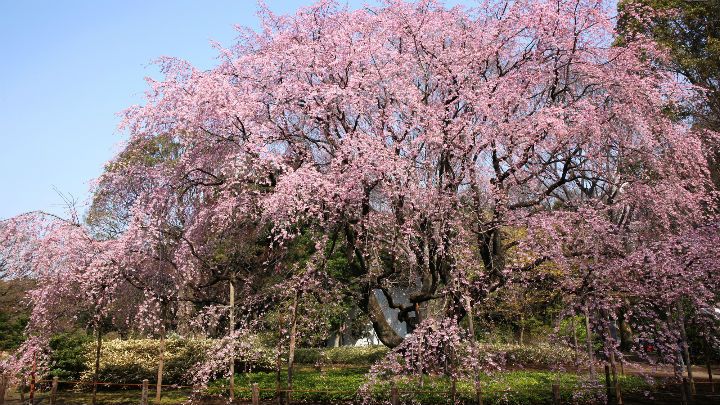 (Source: PIXTA)
Enchanting Illuminations
The garden and cherry trees are beautifully lit up at night. The cascading branches of the cherry tree create a lovely gradation of color as a result of the interaction between light and shadows. Each petal seems to have its own color. The garden lit up in the darkness only enhances the enchanting atmosphere.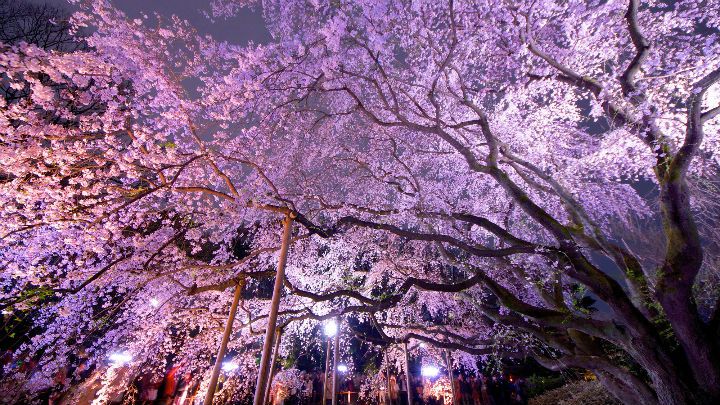 (Source: PIXTA)
Fukiage Chaya Teahouse
In the immense Rikugien, there is a teahouse with a traditional Japanese ambiance called Fukiage Chaya. Take your time and have green tea served with Japanese sweets (510 yen) while you appreciate the peaceful pond. Cherry trees cannot be found around here, but this place is highly recommended for taking a rest.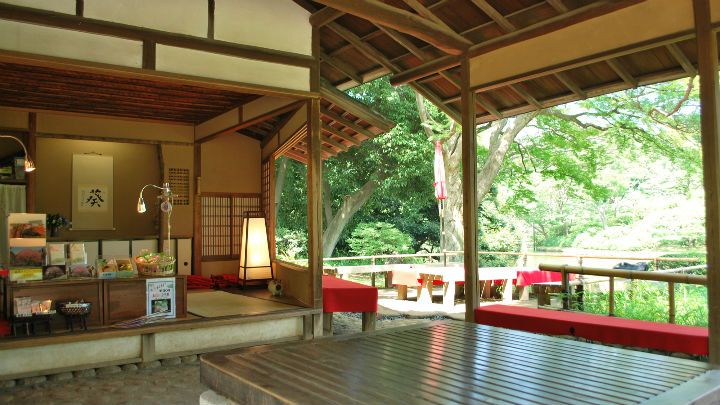 (Source: PIXTA)