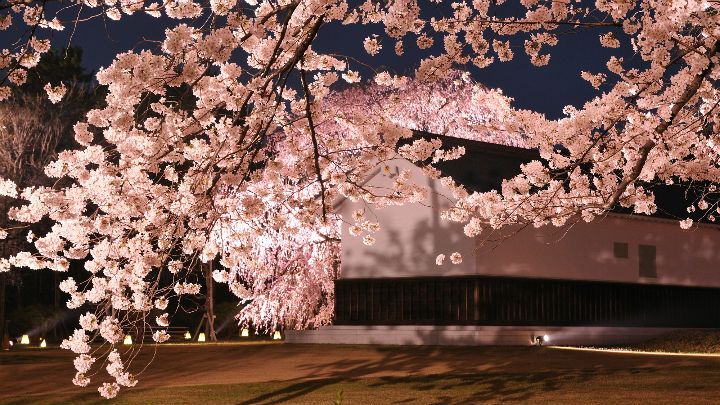 Nijo Castle, a World Heritage Site in Kyoto, is known to have been built by Tokugawa Ieyasu, the first shogun of the Edo Shogunate. On its vast premises surrounded by a stone wall and a moat stand various important cultural properties such as Honmaru Goten and Ninomaru Goten and, in springtime, about 400 cherry trees of 50 kinds will be in full bloom. In particular, a row of weeping cherries on the west side of the castle is too beautiful to miss.  In cherry blossom season, trees are illuminated at night.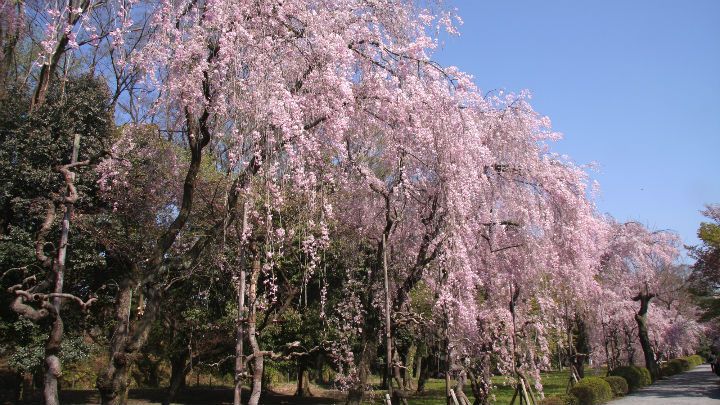 (Source: PIXTA)
Cherry Orchard
At the south of Honmaru Teien (Honmaru Garden), a path lined with beautiful weeping cherry trees leads to Cherry Orchard. In the Orchard, you can find lovely satozakura (the cultivated varieties of Yamazakura) and gorgeous double-flowered cherry trees.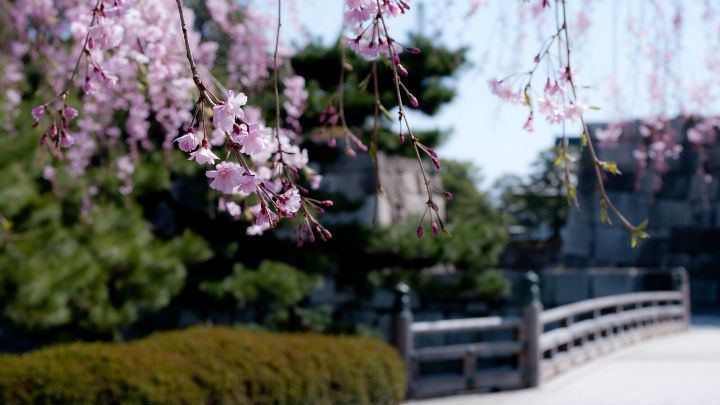 (Source: PIXTA)
Seiryu-en
Mountain cherry trees and Somei Yoshino cherry trees in gorgeous bloom make Seiryu-en another great spot to visit.  Its eclectic design, a Japanese garden with a stream and a Western garden featuring a lawn, works very well with cherry blossoms.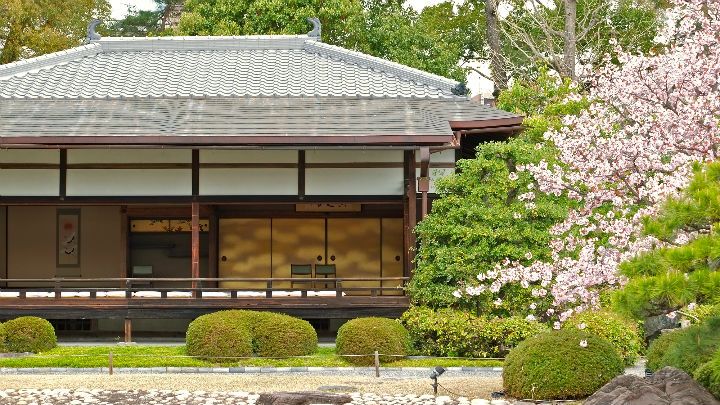 (Source: PIXTA)
Enjoy cherry blossoms at night
Nijo Castle lights up the trees from the end of March to the middle of April and, during this period, additional open hours are set from 6-9 pm.  Regular admission is 400 yen for adults and 200 yen for children but anyone wearing a kimono will be admitted free of charge.  Take this opportunity during your trip to enjoy the magical night view of cherry blossoms "à la Kyoto" dressed in your kimono.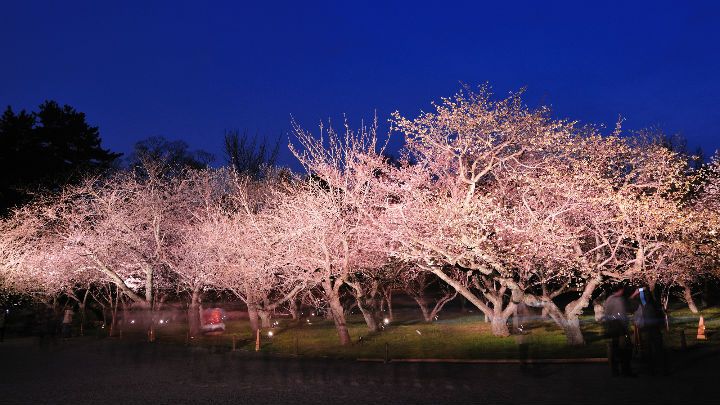 (Source: PIXTA)