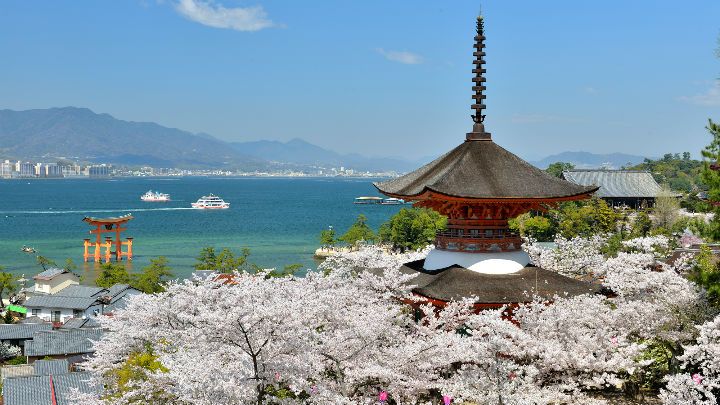 Miyajima is one part of the "three best scenic views of Japan" along with Amanohashidate in Kyoto and Matsushima in Miyagi. The island is known for Itsukushima Jinja, a shrine registered as a World Heritage site and welcomes many visitors, both domestic and international, on a daily basis. In springtime, as many as 1,900 cherry trees in full bloom tint the entire island pink. Loaded with spots that allow you to thoroughly enjoy the view of cherry blossoms, including the five-storied Pagoda, Taho-to and Komyo-in, it's best to take your time touring around the island appreciating the grandeur of each scene.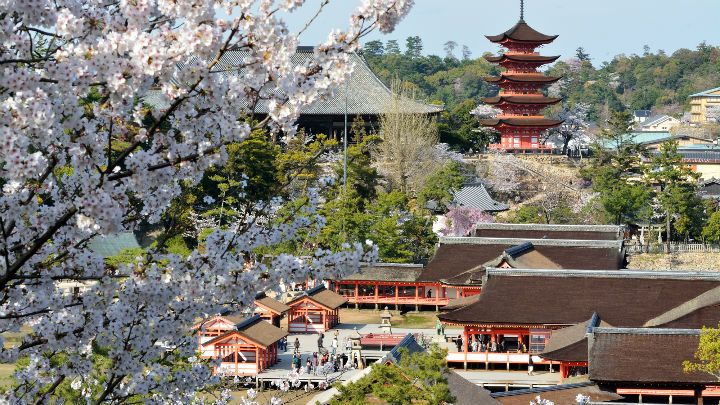 (Source: PIXTA)
Itsukushima Jinja
The architectural beauty of the shrine "floating" on the water earned Itsukushima Jinja the title of World Heritage Site. Its ever-famous big tori (gate) standing directly on the water can be viewed from anywhere on the island, making a perfect companion with the cherry blossoms.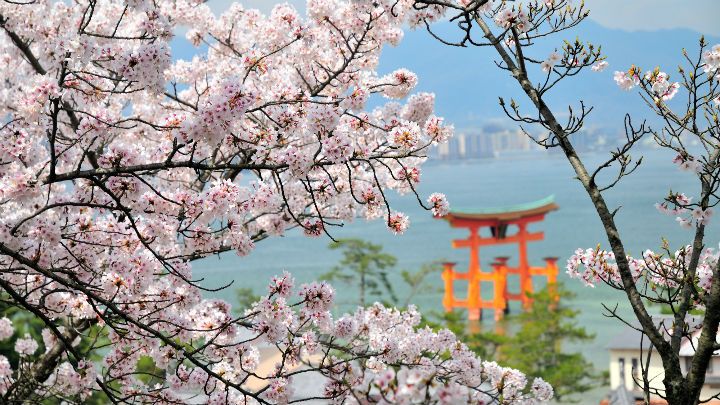 (Source: PIXTA)
Taho-to
The view of cherry blossoms at Taho-to is particularly popular for the red of the two-storied pagoda combining with the pink of the cherry blossoms. A short walk on the path leads you to an elevated point, where you can enjoy a spectacular view of Taho-to and a big tori together with the ocean in the back.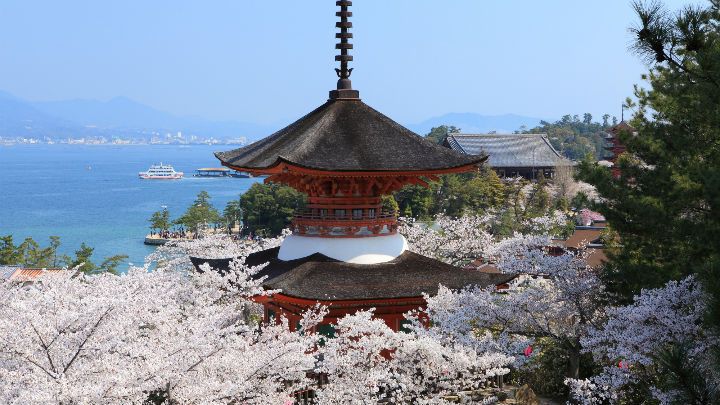 (Source: PIXTA)
Five-storied Pagoda
27-meter-tall five-storied Pagoda, located right by Itsukushima Jinja, is sure to draw your attention with its red exterior accentuated with black roofs. It creates a visual feast with the surrounding cherry blossoms.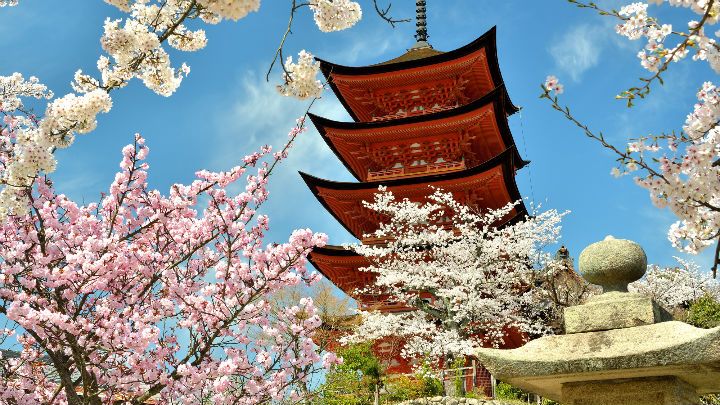 (Source: PIXTA)
Enjoying cherry blossoms from a rickshaw
On Miyajima, a popular sightseeing spot always bustling with domestic and foreign visitors, rickshaw rides are also available. Getting around in a rickshaw to enjoy the cherry blossoms may be a good option, as the driver navigates you through the island sharing an abundance of information. After the ride, you will find yourself well-informed about the island and cherry blossoms.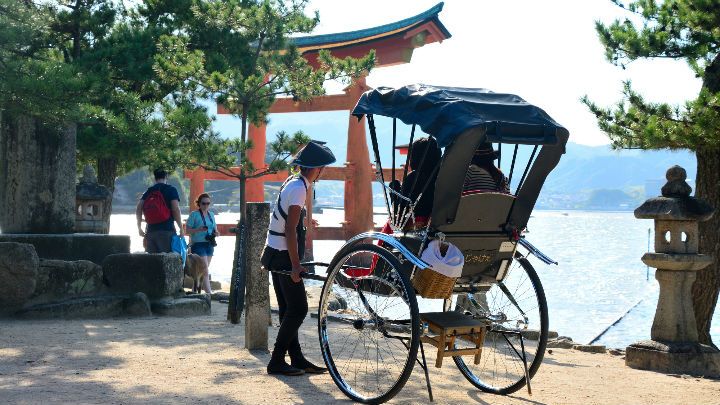 (Source: PIXTA)
Omotesando Shopping Street
Entry to Omotesando Shopping Street lies between the ferry stop and Itsukushima Jinja. There are about 70 shops along the street, ranging from an eatery serving Miyajima's famous oysters to shops selling sweets and souvenirs. Okino Suisan, among them all, is extremely popular offering the freshest oysters right off the grill. You will not want to leave the island until you had a taste of it.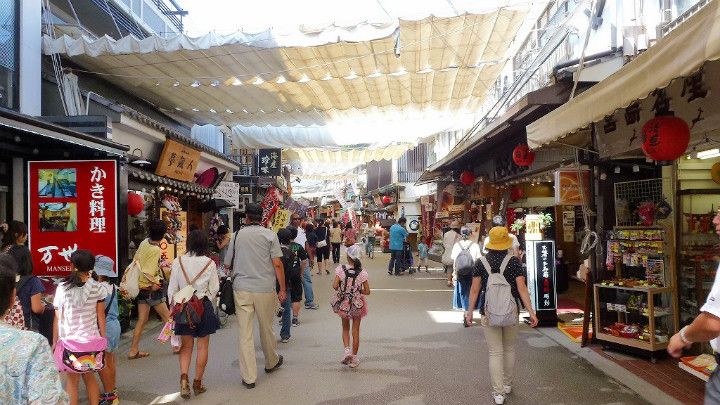 (Source: PIXTA)