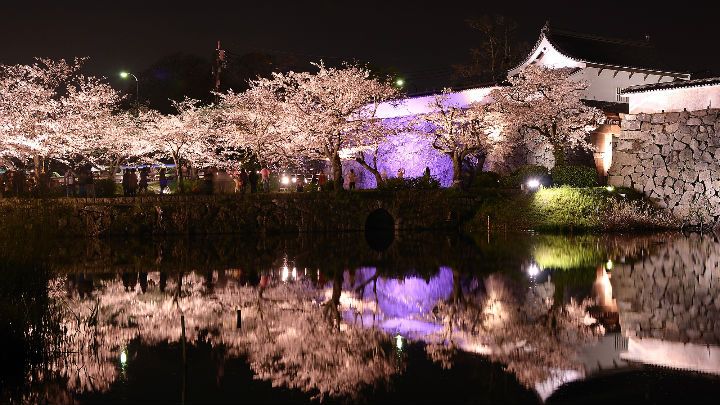 Maizuru Park is situated on the ruins of Fukuoka Castle which is deeply connected to the genius military strategist Kuroda Kanbe who served under the famous Toyotomi Hideyoshi, the great lord who sought to unify Japan. Even today, the moat which protected the castle against enemies remains. The people of Fukuoka enjoy this park as a place to relax from season to season, and it is especially beautiful in spring when the cherry trees bloom. There are also beautiful illuminations in the park so one can enjoy the different scenes of the cherry blossoms both during the day and night.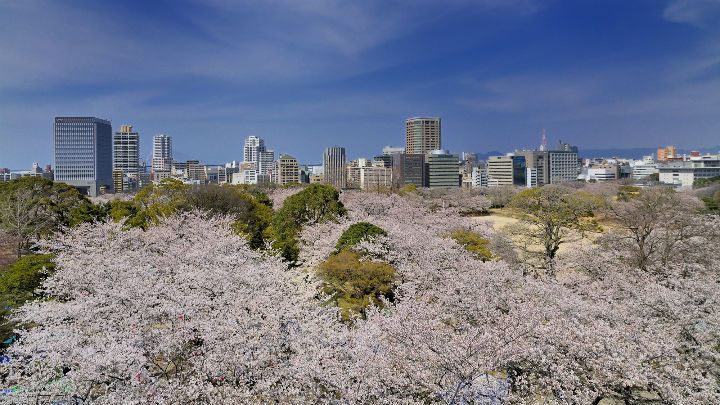 (Source: PIXTA)
Fukuoka Castle Sakura Matsuri
The Fukuoka Castle Sakura Matsuri (festival) is held every year from late March to the beginning of April. During this time, a wide variety of food stalls and carts bring the park to life with excitement. Here, you can enjoy the cherry blossoms to your heart's content.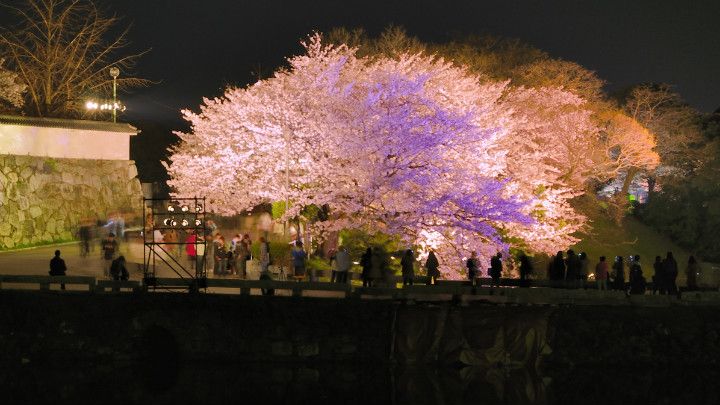 (Source: PIXTA)
Romantic Illuminations
During the Fukuoka Castle Sakura Matsuri, there are illuminations offering a wide variety of colors to enjoy. Entrance at night costs 300 yen (high school students and under are free) but there you can find a romantic and colorful ambiance completely different from the dynamic views of day.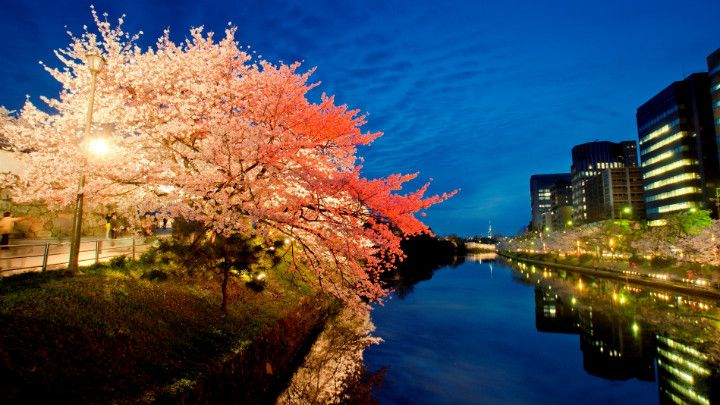 (Source: 写真提供:福岡市)
Fukuoka Castle Ruins
The Fukuoka Castle was built over the course of seven years by the famous Kuroda Kanbe and his son, Nagamasa. The castle in its completeness was once a magnificent glory, but today it is without the main tower. However, the now present important cultural property designated tamon-yagura (hall turret), ote-mon (main gate), and shio-yagura (sea observing turret) communicate scenes from the castle's heyday.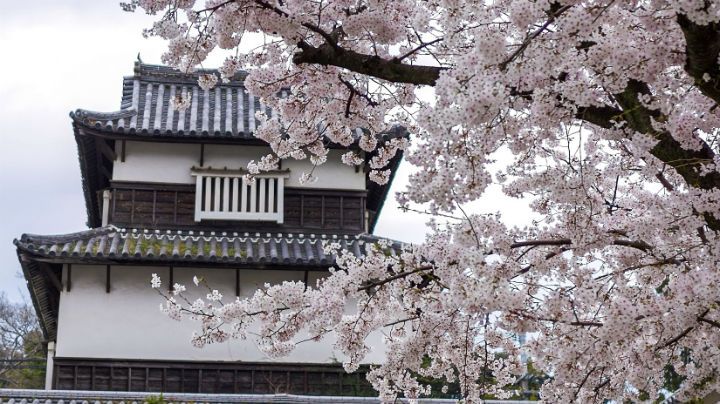 (Source: 写真提供:福岡市)
Ohori Park
Adjacent to Maizuru Park is the vast Ohori Park whose center is occupied by a large pond. You can ride various types of boats on the pond to relax and enjoy your time. During summer, the park also hosts a hanabi (fireworks) show with around 6,000 fireworks.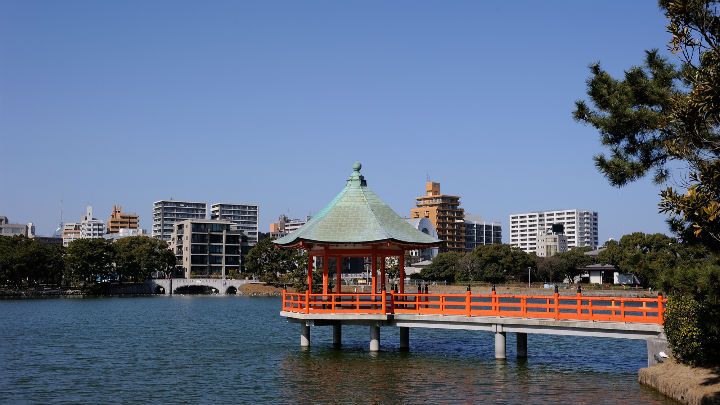 (Source: PIXTA)