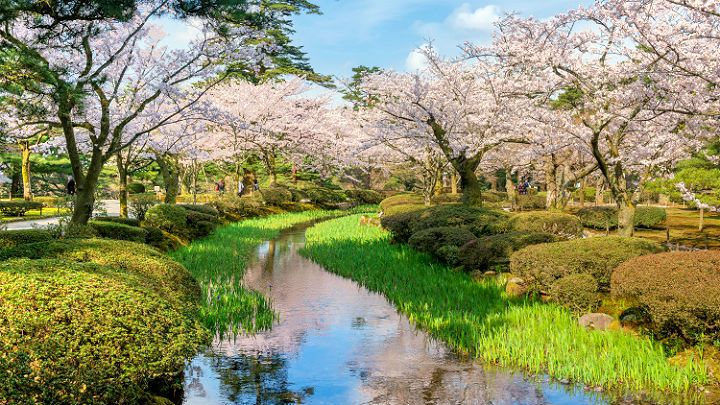 Kenroku-en is one of Japan's top three gardens and prides itself on spread out over an area of 110,000 square meters. It was constructed over a long period of time in the Edo era by the successive feudal lord of Kaga (present day, Ishikawa prefecture). It is frequented by many locals and foreign tourists who enjoy the park's different seasonal beauty such as cherry blossoms in spring, irises in early summer, changing leaves in autumn and the snow-covered landscape in winter. There are about 40 types of cherry blossoms here and it is extremely popular in spring, when the park is lit up during the night together with Kanazawa Castle.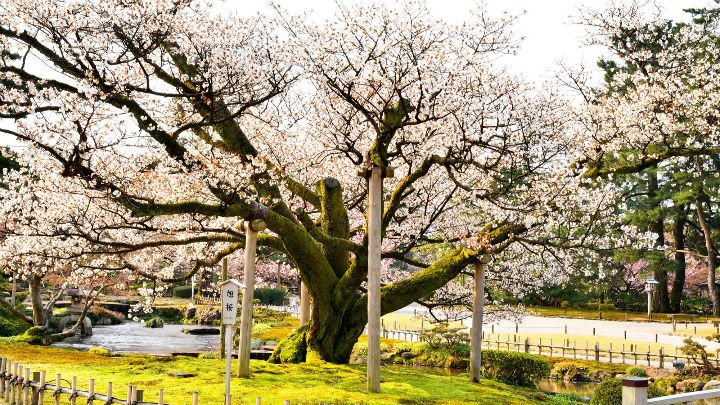 (Source: PIXTA)
Sakura-filled garden
The garden of Kenroku-en is built in a way that visitors can go around the whole park while stopping by the tea houses as well as the many ponds that are installed and the hills that have been built around. The advantage of visiting during spring is you can explore the park as you walk through the gorgeous cherry blossom trees that add even more glory to the park.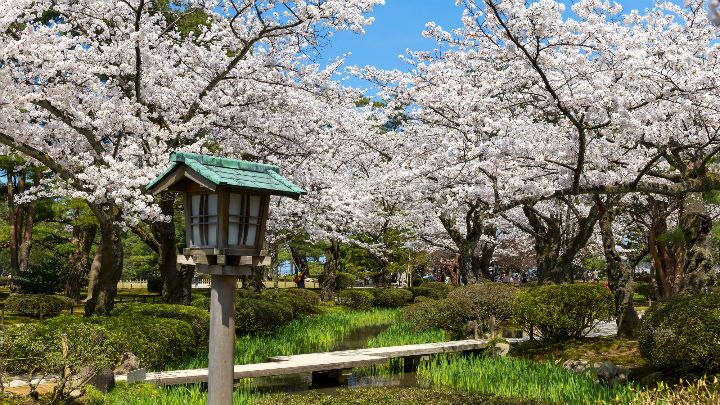 (Source: PIXTA)
Kenroku-en Kiku Zakura
Kenroku-en has as many as 40 kinds of cherry blossom species including the typical Somei yoshino. The Kenroku-en Kiku Zakura is an especially rare species that have the most flower petals among Japan's cherry blossoms. One flower has as many as 300 petals. The proudly blooming flowers are fluffy and gorgeous.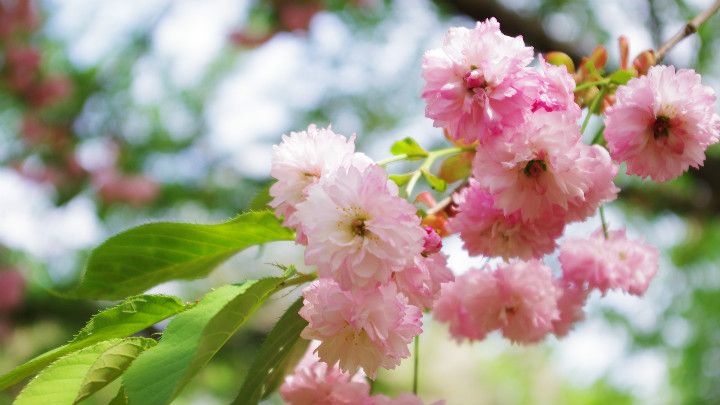 (Source: PIXTA)
Rest at the tea house
Kenroku-en has many tea houses that provide excellent hospitality to visitors. Some of the stores serve kenroku dango (round dumplings), also called "success dango," and soft-serve ice cream with gold leaf bits. Please try the taste of Kaga specialty sweets while enjoying your hanami (cherry blossom viewing).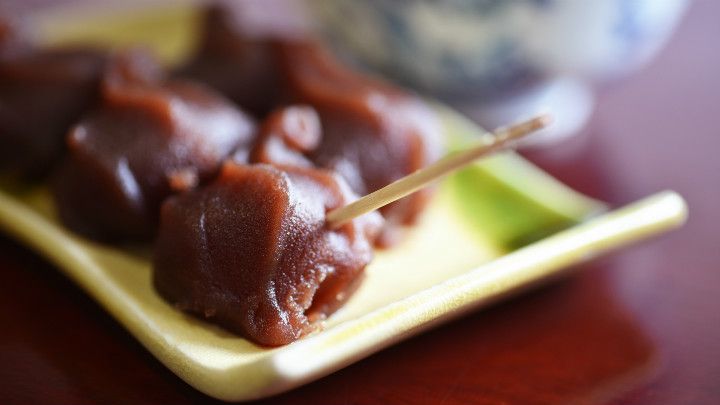 (Source: PIXTA)
Kanazawa-Jo Koen
Kanazawa-jo Koen (Kanazawa Castle park) is located right by Kenroku-en. There is no actual castle, however, the back gate "Ishikawa-mon," which was rebuilt in 1788 is still in its place and is an important national cultural property. A beautiful view can be enjoyed here with its surrounding cherry blossom trees.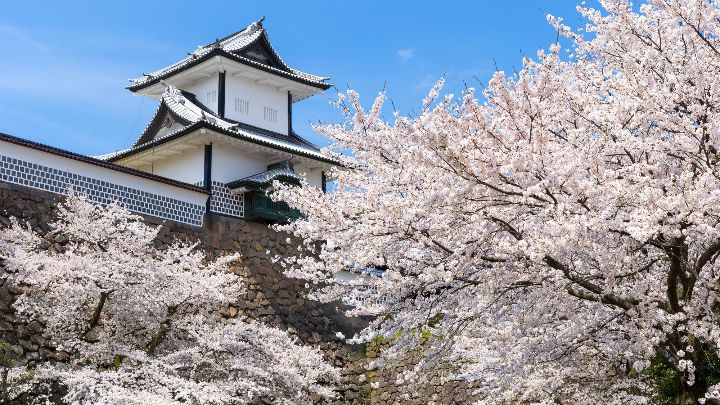 (Source: PIXTA)