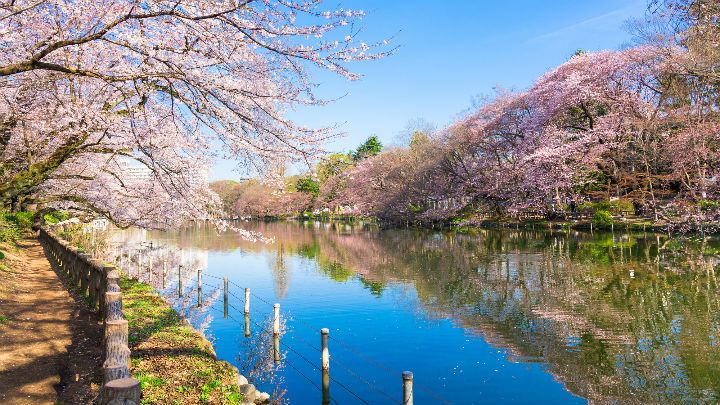 Opened around 100 years ago in 1917, Inokashira Onshi Park is a great place of relaxation and recreation. Located in the center of the park is Inokashira Pond where people can enjoy the water by boat. Over 500 cherry trees bloom in spring making it one of the top parks for cherry blossom viewing in Tokyo. The trees around the lake are especially beautiful making for a striking contrast between the cherry blossoms and the water. There are loads of other things to enjoy in the park as well such as a zoo with animals ranging from squirrels to elephants, optimal forest walking paths, and the Ghibli Museum.
Cherry Blossom Highlights
The view from the top of Nanai Bridge stretching across Inokashira Pond is superb! One can only see the remarkable view of the cherry blossoms lined along the waterfront stretching far into the distance from atop this bridge. This is a great location for photography, so don't forget your camera.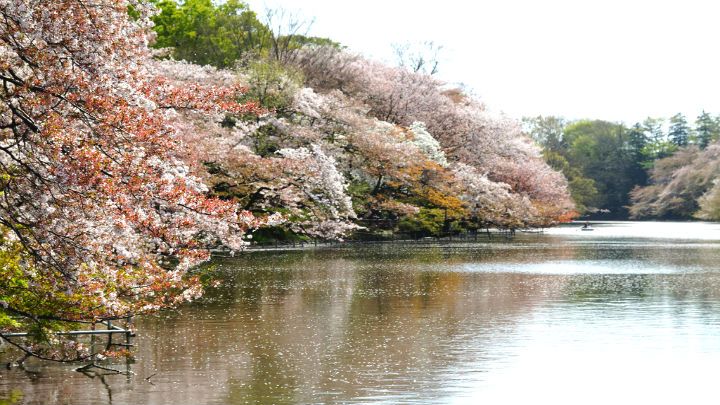 (Source: KimonBerlin)
Cherry Blossom Viewing from the Water
For those who want to enjoy a slightly different view, we recommend riding in one of the boats. Watching the cherry blossoms from the water is particularly beautiful. Once the petals begin to fall, you can enjoy cruising through a sea of cherry blossoms that float on the surface of the water allowing for a slightly different hanami (cherry blossom viewing) experience.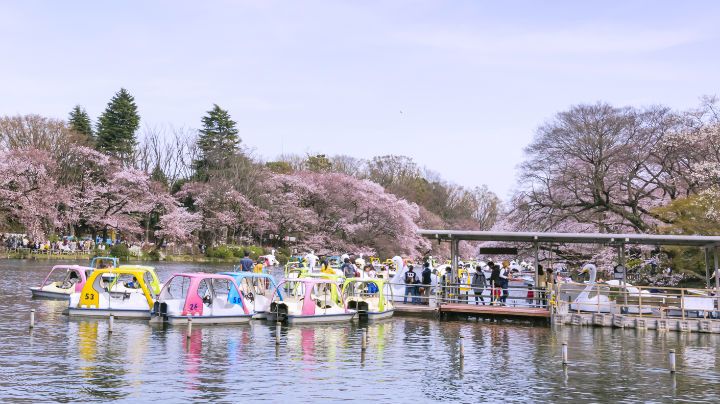 (Source: PIXTA)
Inokashira Shizen Bunka-en Gardens
There are lots of other things to see in Inokashira Park than just the cherry blossoms. You can meet over 200 different kinds of animals kept in the park zoo such as Asian elephants, Japanese serows, and so on. You can also enjoy flea markets and other various events that take place in the park throughout the year.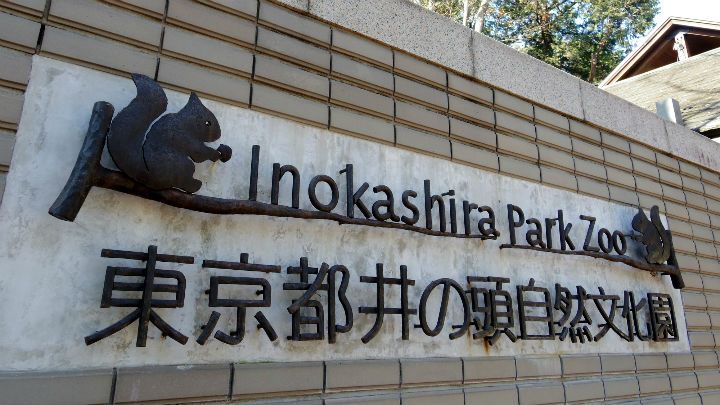 (Source: PIXTA)
Ghibli Museum
Welcome to an art museum dedicated to the studio that brought you characters like Tottoro and Ponyo, Studio Ghibli. On display are several documents and pictures related to the works of Ghibli making it a mecca for all fans. Such a wonderful Ghibli museum as this is located in western Inokashira Park.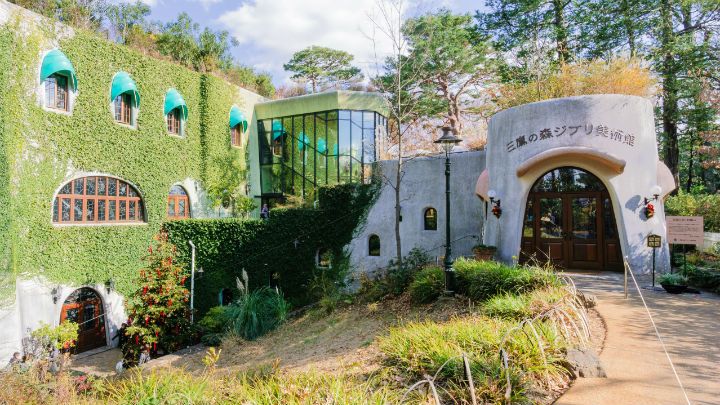 (Source: Wikimedia Commons)