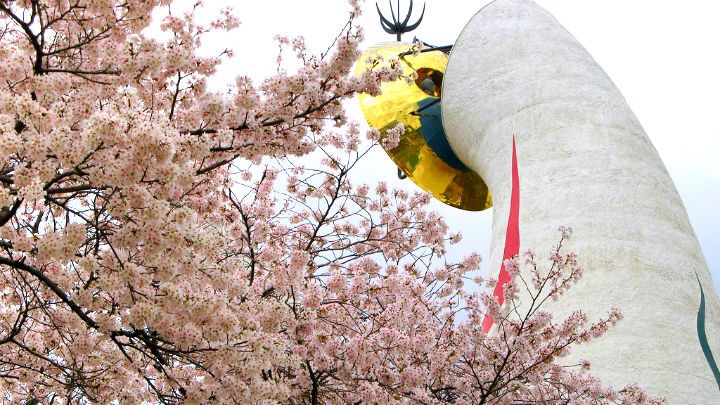 Expo Commemoration Park was built on the site of the Japan World Exposition that was held in Osaka in 1970. This huge park holds numerous institutions, such as museums, sports and recreational facilities and hot springs. In spring, nine varieties of cherry trees totaling over 5,500 trees bloom all together. It has been selected as one of "Japan's Top 100 Cherry Blossom Viewing Sites." In addition to the cherry trees, many other flowers including tulips, roses, cosmos and camellias bloom one after another throughout the year. A wide variety of activities can be found in this park.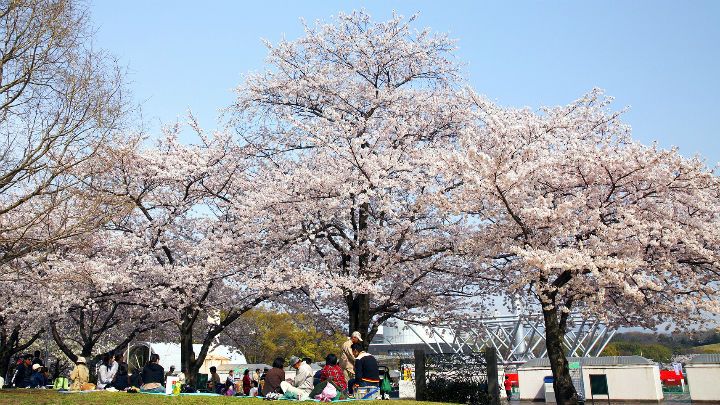 (Source: PIXTA)
Cherry Blossom Festival
The Cherry Blossom Festival is held annually from late March through early April. There are various activities including a ceramic market and numerous food stalls open during this event. A barbecue corner is also set up to enjoy under the cherry trees.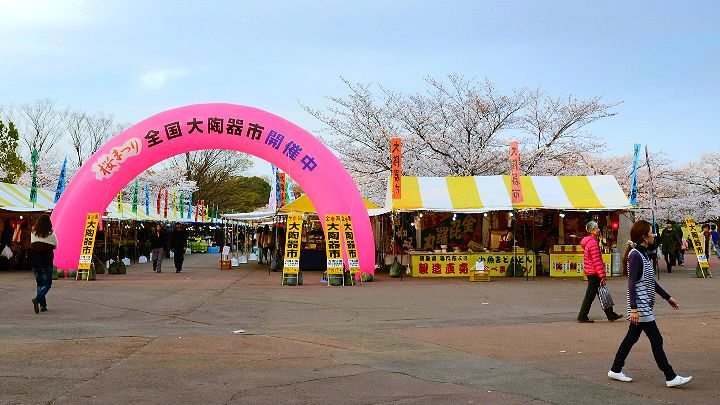 (Source: Wikimedia Commons)
Tower of the Sun and Illumination
This conspicuous statue, Tower of the Sun, is a symbol of the Expo Commemoration Park. It has three faces: on the top, the front, and the back. The tower and the cherry trees are beautifully lit up at night. The eyes of the tower glow too!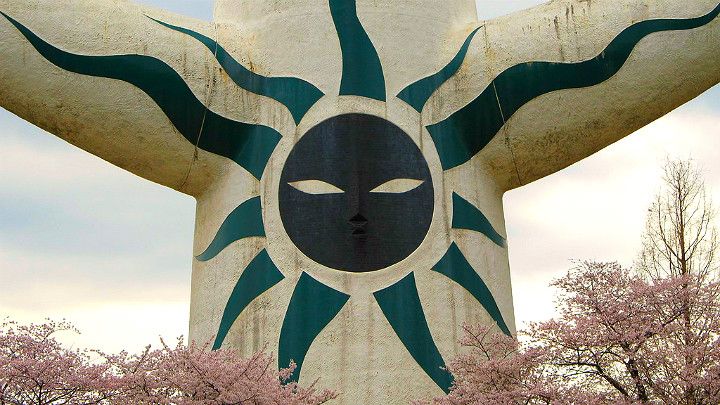 (Source: VARDIGA / flickr)
Mori no Ashiyu
If you feel like taking a rest after the long walk, stop by Mori no Ashiyu (footbath in the woods). It is not a natural hot spring, but it is underground water that is heated using clean energy. The admission is free. Why don't you soothe your feet in this footbath surrounded by the music of birds.
Immense Japanese Garden
The park has an enormous 26,000 square meter Japanese garden. It has a unique design incorporating four styles of gardens: ancient, medieval, early modern and modern. The Japanese principle of simplicity and refinement are on display here.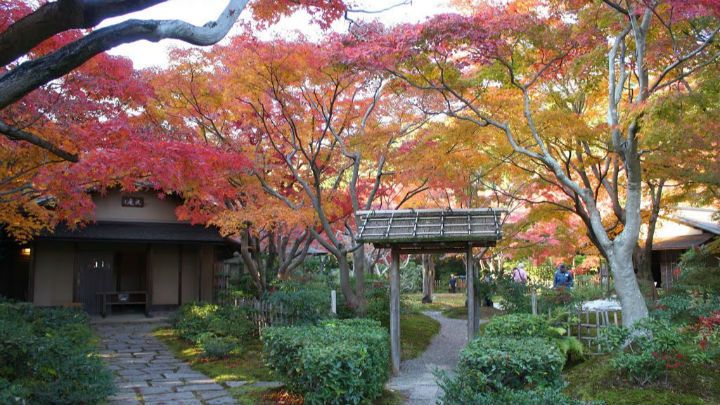 (Source: Panoramio)
EXPOCITY
EXPOCITY is a large commercial complex that opened in November 2015 in the Expo Commemoration Park. It contains a shopping mall and eight large entertainment facilities. Among them, the most remarkable one must be NIFREL that was produced by a popular aquarium Kaiyukan. The aquarium allows you to experience the animals in a different manner, more like you would appreciate artistic works. You can take a close look at various animals, such as white tigers and capybaras.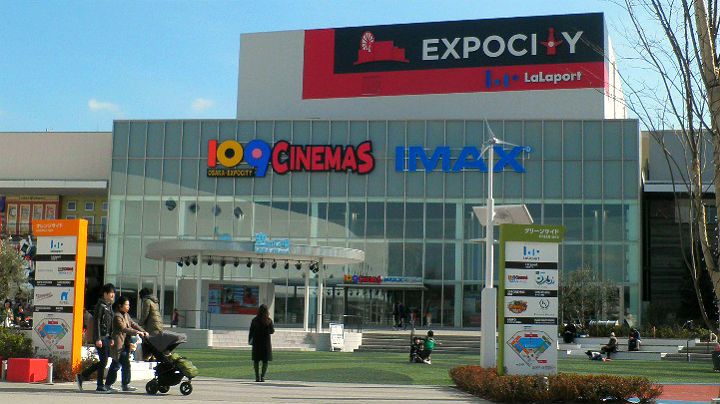 (Source: Wikimedia Commons)