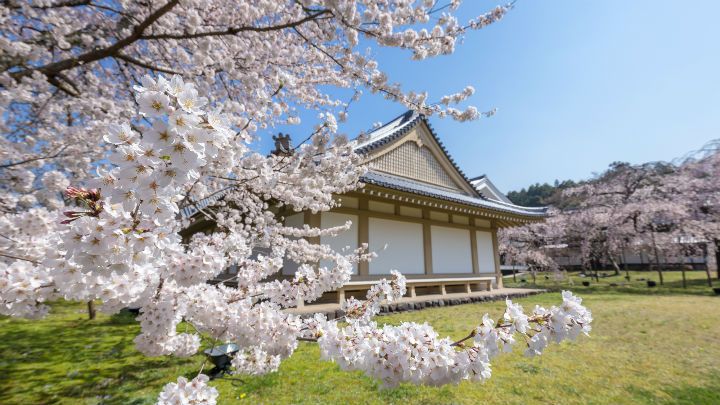 In the area of Daigo Mountain in Kyoto, Daigo-ji (temple) consists of over 80 halls, including Kami-Daigo (upper part of the mountain) and Shimo-Daigo (the lower part). The temple has numerous National Treasures and Important Cultural Properties such as the Five-storied Pagoda. The temple is also registered as a World Heritage Site. This place is also known for its beautiful cherry blossoms. Toyotomi Hideyoshi united the country after years of war and had a feast here in his later years which was known as "Daigo no Hanami" or Blossom Viewing in Daigo. The walkway from So-mon (gate) to Nio-mon is called "Sakura no Baba," or equestrian field of cherry blossoms. Beautiful cherry trees line both sides of the walkway.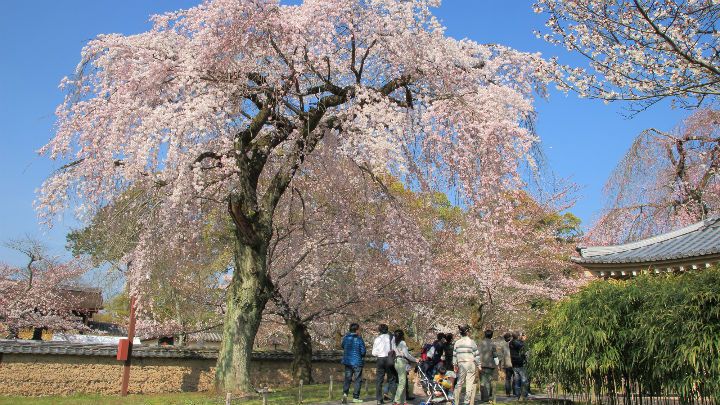 (Source: PIXTA)
180-year-old Weeping Cherry Tree
Daigo-ji holds over 100,000 treasures and cultural properties. These treasures are secured in a building called Reiho-kan (treasure hall). Standing in front of the Reiho-kan is a 180-year-old gorgeous weeping cherry tree. When it's in full bloom, it is breathtakingly beautiful. This is a place you don't want to miss.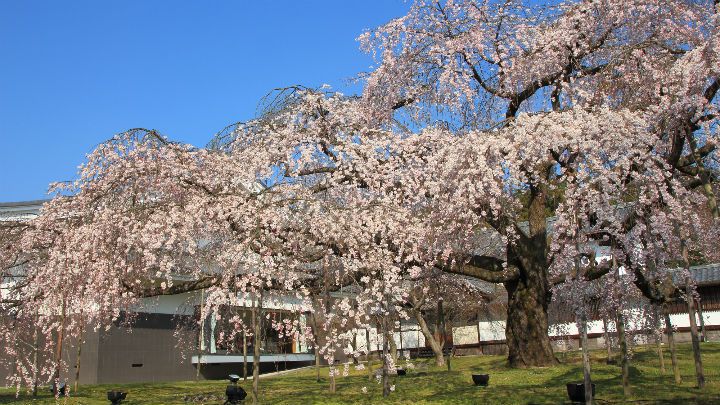 (Source: PIXTA)
Cherry Blossom and Five-Storied Pagoda
The five-storied Pagoda that is designated as a National Treasure was built in 952. This is the oldest wooden building in Kyoto prefecture. The pagoda has Buddhist themed murals on the interior walls, and they are also designated as a National Treasure. In spring, the old pagoda stands behind the stunning cherry blossoms resulting in a picturesque scene.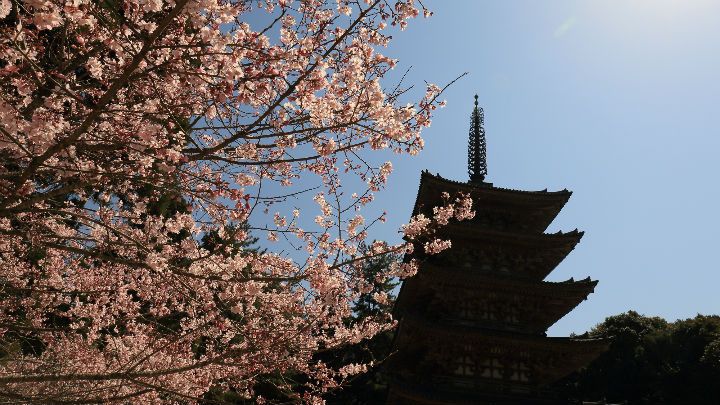 (Source: PIXTA)
Tasting Cherry Blossoms
In the large temple estate of Daigo-ji, there are various restaurants and souvenir shops. Some restaurants have menus associated with cherry blossoms.  Ugetsu-chaya serves pink noodles created by using cherry petals kneaded into the noodle. Enjoy tasting the cherry blossoms as well as viewing them.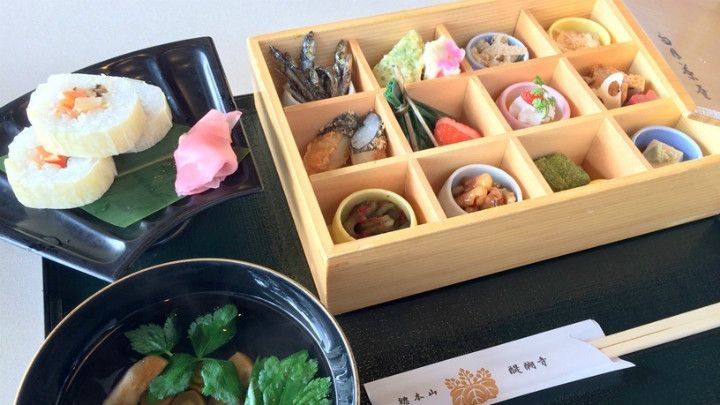 (Source: 食べログ)