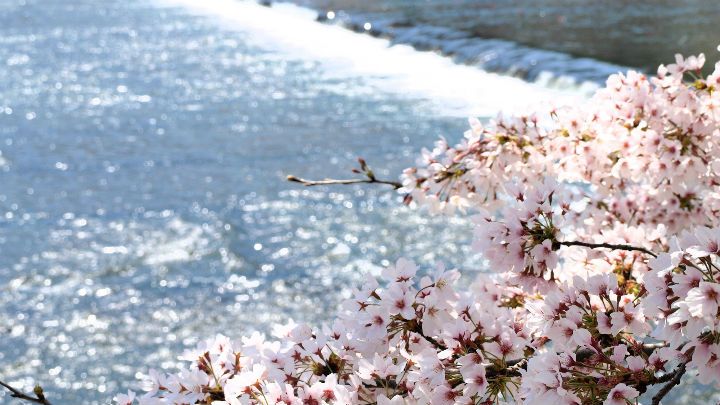 The mountain on the west of Togetsukyo bridge and the area on both sides of the Katsura river is called Arashiyama. It is one of Kyoto's ultimate scenic sites with cherry blossoms in spring and beautifully colored leaves in autumn. During full bloom, the 1,500 cherry blossom trees are full of flowers, and the usually green mountain takes on a light pink color creating a splendid view. Its surrounding also has famous temples such as Tenryu-ji and Daikaku-ji. If you take a small trip and ride on the Sagano trolley train (Torokko), you can see the Hozu river below as you ride along its valley. The boat tours offered here at Hozu river are thrilling and very popular among tourists.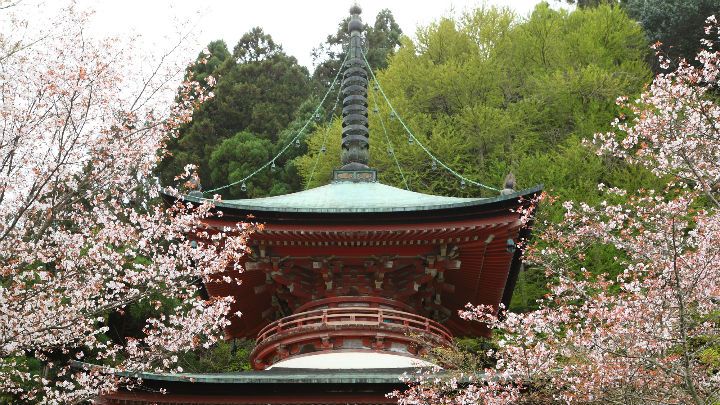 (Source: PIXTA)
Togetsukyo
Togetsukyo, which is the symbol of Arashiyama, is a bridge that spans across the Oi river. It took its name a long time ago for its appearance as if the moon is crossing over the bridge. The view from here of Arashiyama is great so we recommend you to take a walk along the riverbed near the bridge.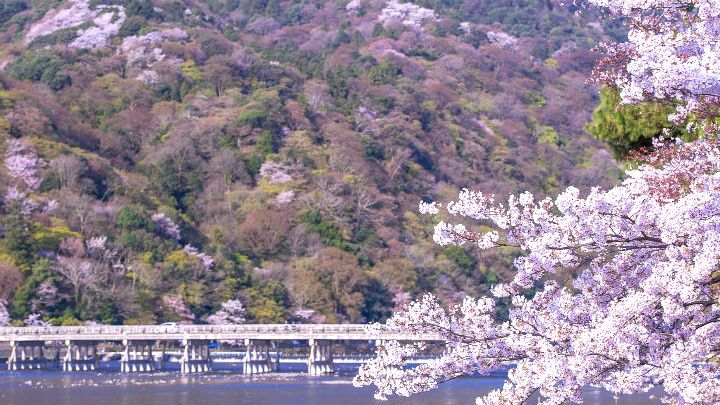 (Source: PIXTA)
Trolley train
The Torokko, or trolley train, is a tourist train that runs across the Hozu river valley with Sagano as its base. Some of the cars are without glass windows so you can feel the wind and light on your skin. Average speed is at 25 km/h and it takes about 25 minutes. The view of cherry blossoms and the beautiful valley seen from the train is truly something.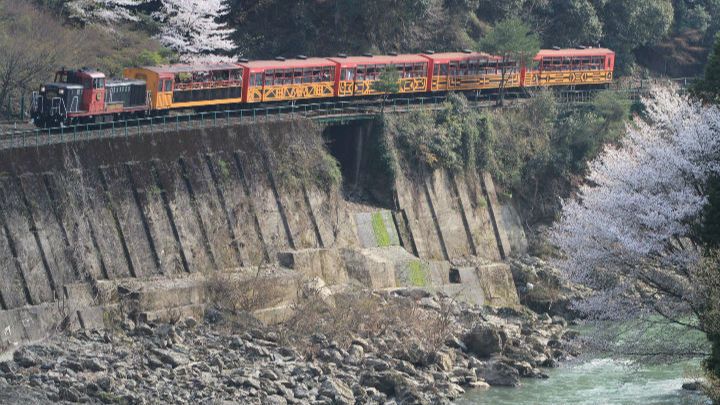 (Source: PIXTA)
Hozu river boat tours
The boat tour follows the approximately 16 km stream from Kameoka to Arashiyama in Kyoto. The expert captain will steer the boat with experienced techniques and dramatically glide through the rocks. The tour takes around two hours. You will feel the refreshing breeze blowing along the river while looking at the beautiful sakura-colored valley.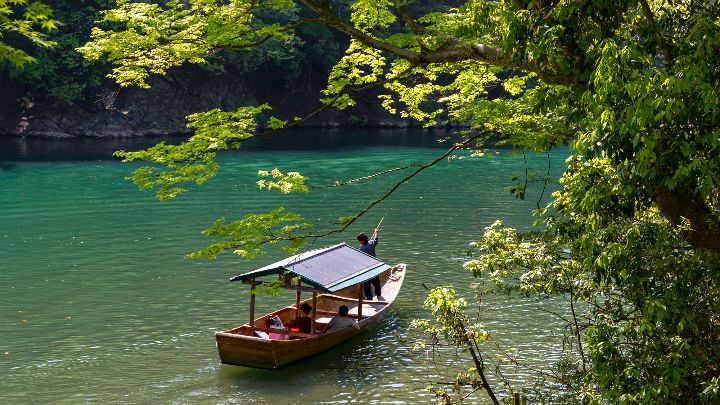 (Source: PIXTA)