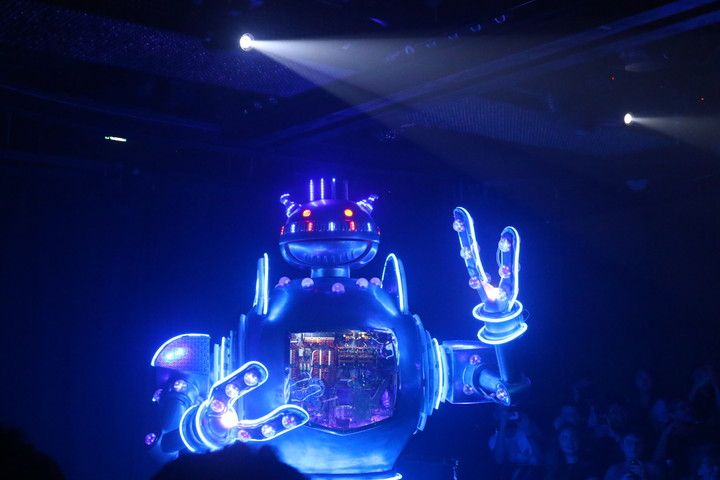 Robot Restaurant located in the heart of Kabukicho, Shinjuku, puts on a number of different shows featuring dancers and enormous robots costing a whopping 10 billion yen. People from around the world are drawn to the variety of shows that range from a performance of Japanese taiko (drums) with flashing lights to stories based on animal motifs. Although there are 172 seats available, we highly recommend making a reservation at least one week in advance as weekend shows tend to be sold out quickly.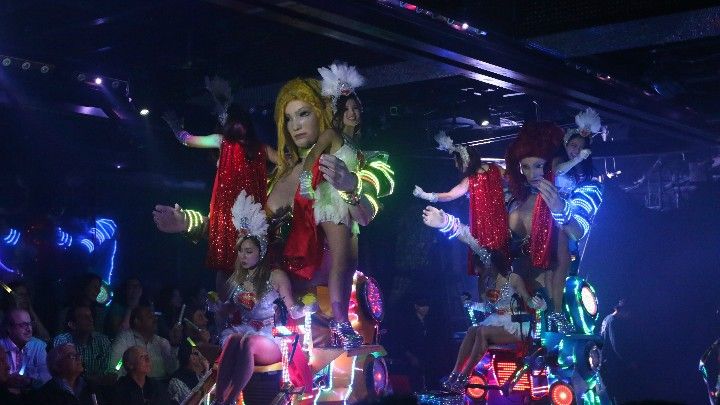 Original Robust Shows
The original shows are in some ways an interpretation of Japanese culture. The magnificent performance of the robots and the dancers combined are mind blowing. The upbeat music draws in and energizes the audiences as well! This restaurant offers a unique experience that you will never forget.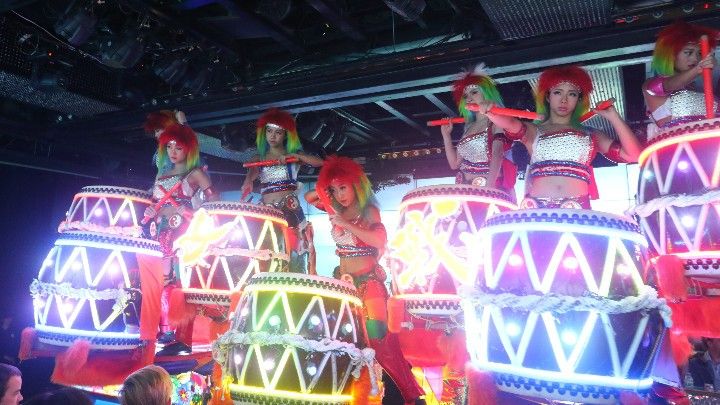 Striking Movements by the Enormous Robots!
The narration is also done in English for foreigners. Because the show is easily engaging just with the movements of the robots and the dancers, you can enjoy it even if you don't understand Japanese. This magnificent performance about a fight among robots and creatures in a forest and ocean is well worth seeing.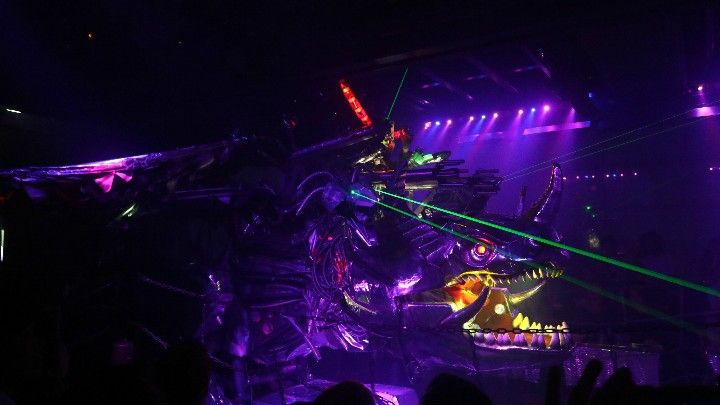 Don't Miss the Food and Souvenirs
A bento box is available. You can enjoy the show while you eat; soft drinks and alcoholic beverages are also sold during the performance. The unique souvenirs sold in the theater will provide a lasting memory of your experience.