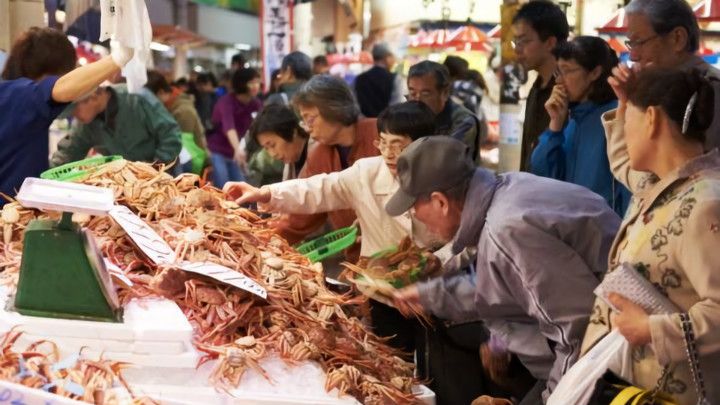 Although small, Omicho Ichiba has 180 stores. In this market, the interconnected small streets feel like a maze. Many stores sell fresh fish and vegetables. You can also find other food, home supplies and restaurants. On top of that, you can find the traditional special product of Kanazawa "Kaga vegetables," in addition to the variety of fresh seafood such as crabs, shrimps and rockfish of Kanazawa. Restaurants are also very popular serving dishes made of fresh seasonal seafood. Started in 1721, it is a lively shopping area where you can hear sellers crying out to attract passing customers.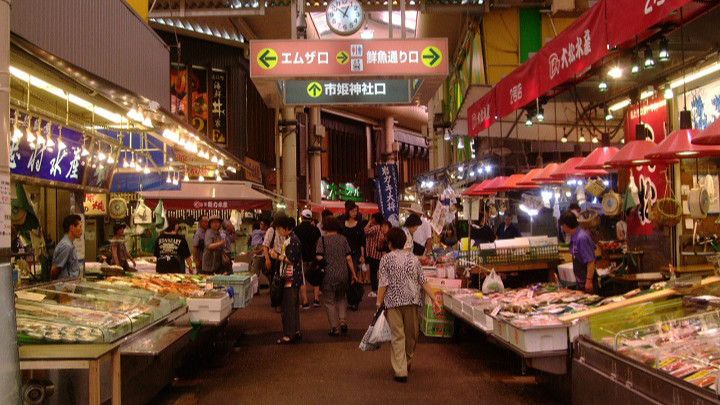 (Source: ペンギンの足跡Ⅱ)
Energetic market where sellers cry out in Kanazawa accent
In addition to locals, many tourists visit here to taste the best food in Omicho Ichiba. The place is always animated with sellers crying out loudly in a Kanazawa accent luring customers. It is even more energetic before the New Year Holiday.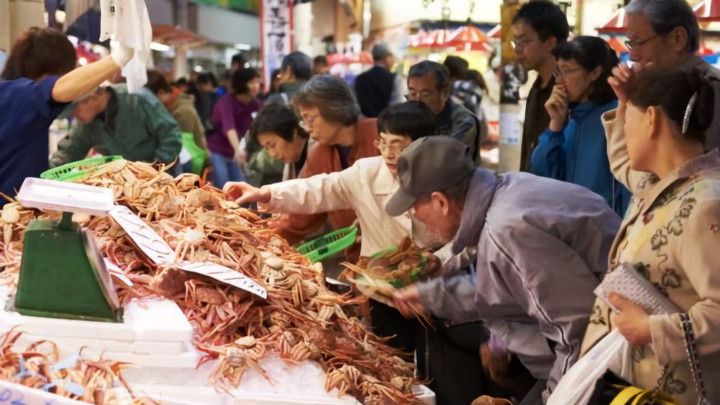 (Source: 金沢・近江町市場)
Specialties of Kanazawa
Fresh seafood such as crabs are indispensable for Kanazawa's winter dishes. On top of that, there are special vegetables called "Kaga yasai" including Kaga lotus root and Gensuke radish. All the fresh and seasonal products are available here. You can even taste it right away in some stores.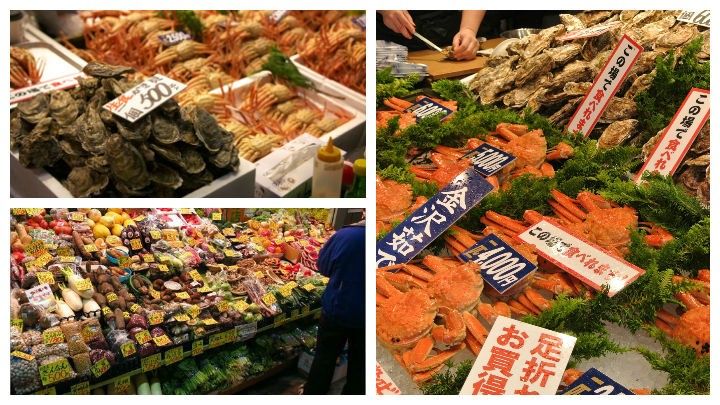 (Source: pixta)
Enjoy Kanazawa's food in restaurants
There are so many restaurants inside the market! Most restaurants serve fresh seafood including popular Kaisen-don with plenty of seafood from Kanazawa. There are also street stands where you can taste while walking around. Enjoy savoring the great food in this market.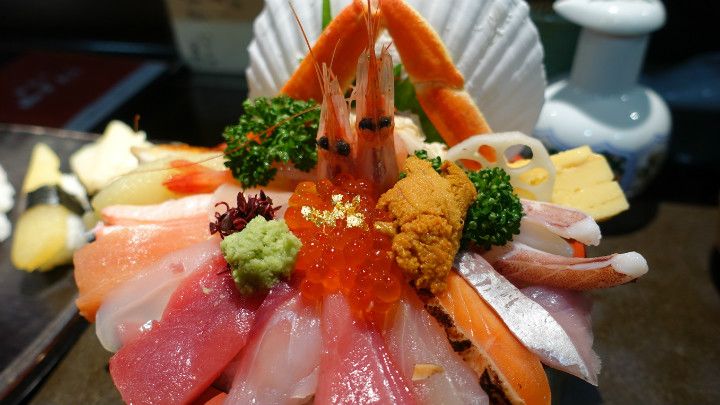 (Source: 食べログ)
Omicho Shokudo
Founded in 1930, it is a popular and cheap restaurant. There are more than 100 types of dishes to choose from and the interior of the restaurant is just as nostalgic as the surrounding. Of course, all the ingredients are fresh and come directly from the market.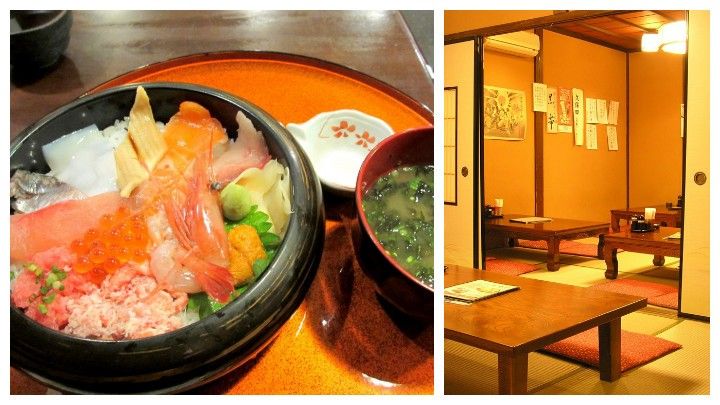 (Source: 食べログ)
Close to the important tourist spots!
There are many popular tourist spots including Kenrokuen, 21st Century Museum of Contemporary Art Kanazawa, Higashiyama, situated within a 15-min walk from the market. Therefore, you can visit these spots after having lunch.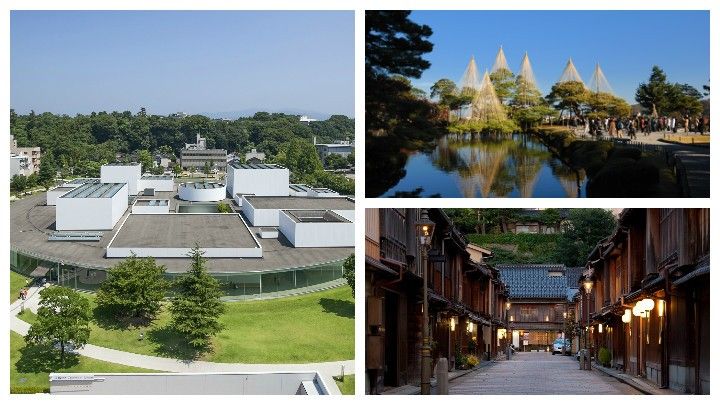 (Source: pixta)