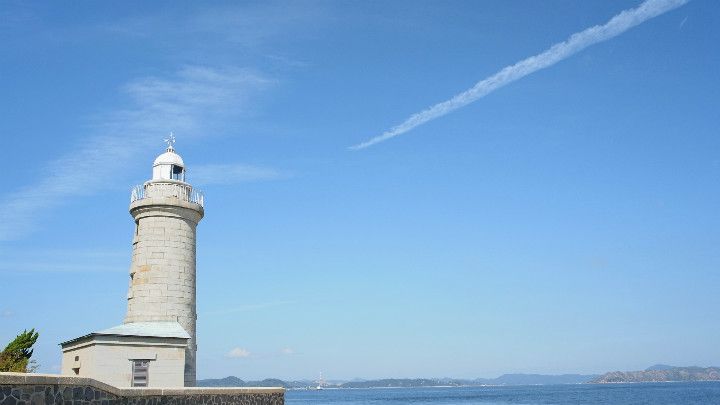 The island in the beautiful sea of the Inland Sea, Ogijima is also known as "Nekojima" (Cat Island) for it has a lot of cats. Most part of the island is the mountain slope which is covered with houses and narrow alley and stone steps running through them like a maze. It makes a very unique scenery. The island is scattered with many artworks including the one called "Ogijima no Tamashii" (the soul of Ogijima Island) which was one of the exhibitions at the Setouchi International Art Festival in 2010. It has been chosen as a location for filming a movie too. It has various points of note including "Ogijima beacon" with great historical and cultural value, and "Toyotamahime-jinja" which is a shrine worshipped as it has the God for a smooth delivery from old days. It is gathering attention as a great diving spot too.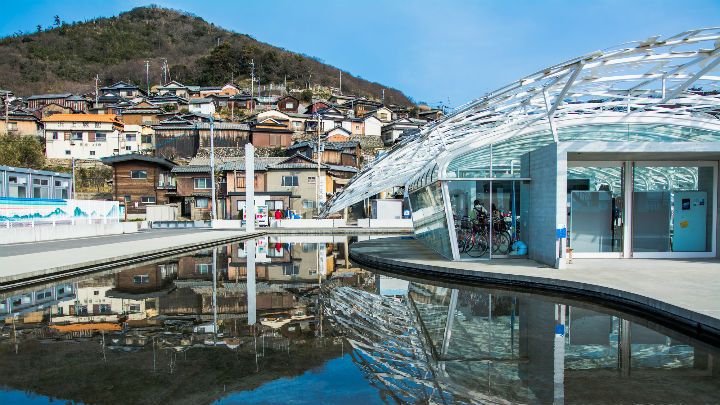 (Source: pixta)
One of the 50 best selections of beacons in Japan: Ogijima Beacon
Built in 1895, the Ogijima Beacon is a historical western-style beacon which is still in use. It is all made of granite, the expensive material, and ranked in the 50 best selections of beacons in Japan. Next to the now unmanned beacon, there is the "Ogijima Beacon Museum" that displays the materials about the beacon and the movie filmed here.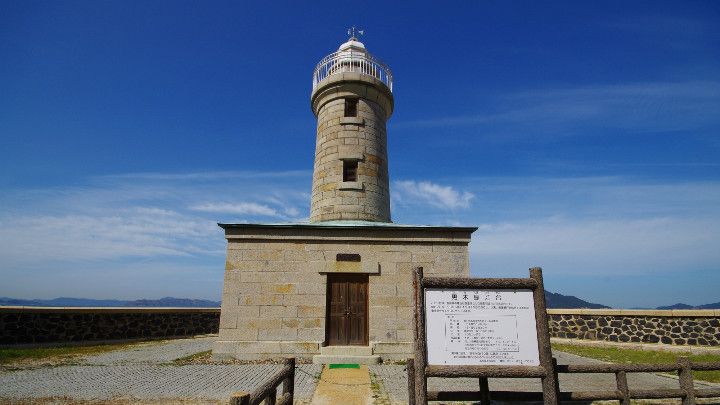 (Source: pixta)
Shrine on the Mountain with a Panoramic View of Ogijima: Toyotamahime Jinja
It is the best viewing spot in Ogijima. The shrine is worshipped as the God for a smooth delivery from old days. If you turn around on the way up the stone steps, there spreads the view of row of houses and the nature in Ogijima and the glittering Inland Sea. It is believed that if you drink sake using the ritual articles belonging to this shrine gives you a smooth delivery.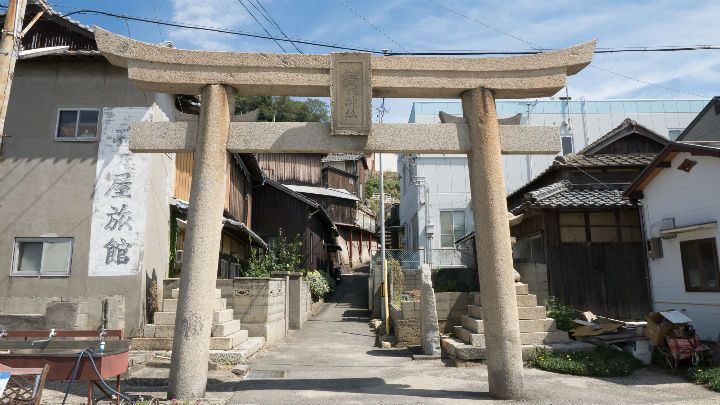 (Source: pixta)
Artworks Exhibited Everywhere on the Island
Many artworks are exhibited everywhere on the island. It is fun to walk around in the town of stone steps and slopes looking for artworks. There are many artworks that nicely blend in the scenery in Ogijima such as "The Project for wall painting in alley, Ogijima wallalley" that used waste materials found on the island, and "Aruku Hakobune (walking ark)" walking towards the sea.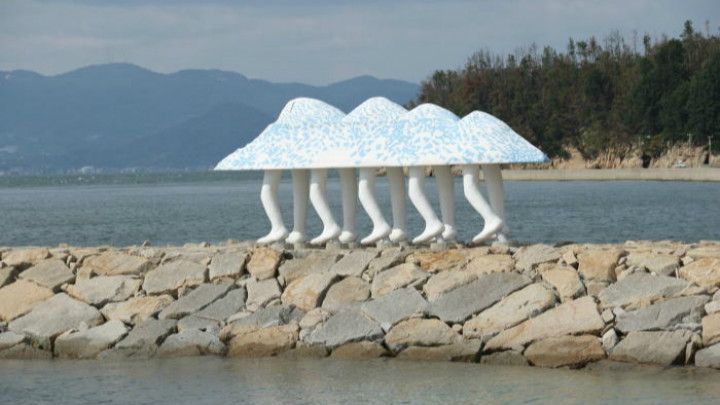 (Source: MIKANのねこブログ)
Rental Bicycles to Go around the Island
Rental bicycles are the best way to go around the island because there is no public transportation. You can rent an electric bicycle at the cost of 500 yen for 3 hours at Otokogi Koryukan. (Rental hours: 9:00-17:00)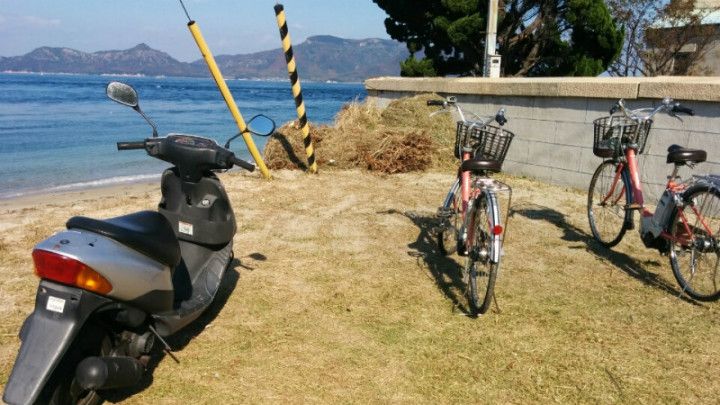 (Source: tmRacing tm125ENと相方と共に)