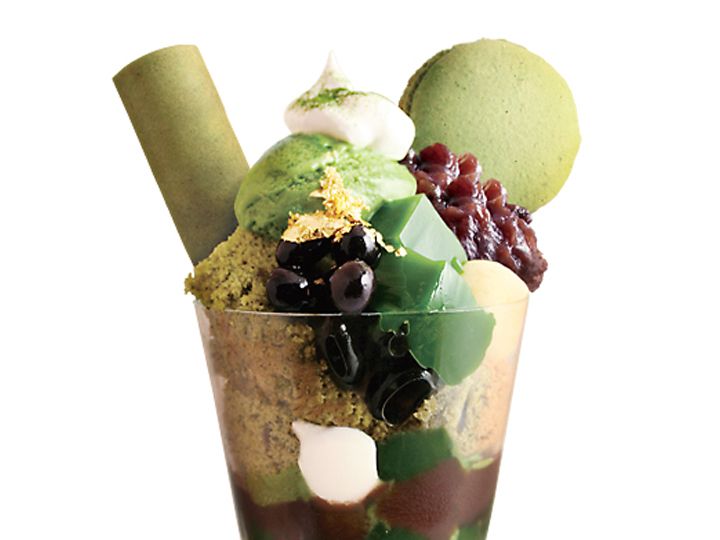 Nishio Yatsuhashi Kiyomizuzaka is located on the way to Kiyomizu-dera which is one of the most popular tourist destinations in Kyoto. Yatsuhashi is made from rice flour, sugar and cinnamon. It is Kyoto's well-known traditional confectionery. Among many stores, Nishio Yatsuhashi is a highly reputable store servicing the public for decades. This cafe offers yatsuhashi and other confectioneries at the shop. You can also have a variety of sweets, including Yatsuhashi Parfait and soft serve ice cream in the cafe. They also serve light meals made with Kyoto's local ingredients, such as ramen noodles and rice bowl dishes.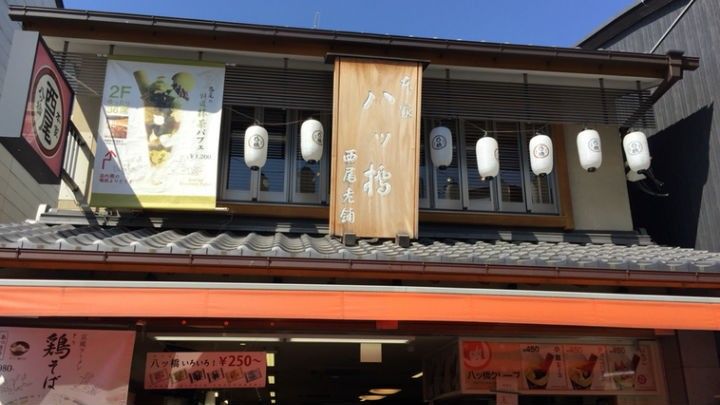 (Source: 食べログ)
Unique Sweets Made with Kyoto's Famous Sweets Yatsuhashi
This long-established store has over 300 years of history. This oldest yatsuhashi store in Japan has many original sweets that incorporate yatsuhashi. They have yatsuhashi wrapped in a crepe and yatsuhashi in a parfait. These new style sweets are unique to this location.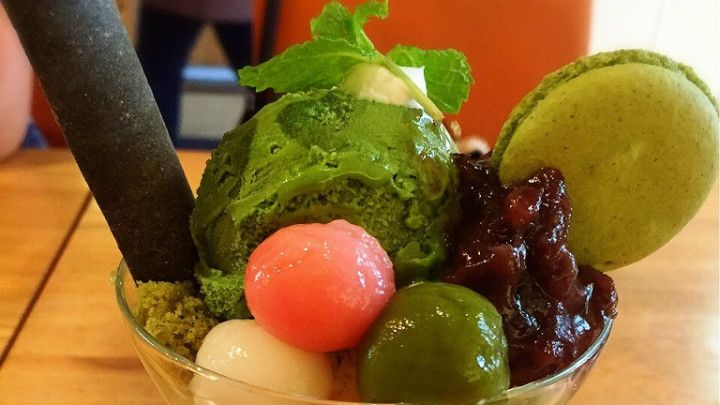 (Source: Syrup_NEWS)
Popular Yatsuhashi Crepe, Exclusive in this Store
The popular Yatsuhashi Crepe (450 yen) is offered only at this Kiyomizuzaka store. Generous amounts of fillings and crispy yatsuhashi are wrapped in a chewy crepe made with rice flour and topped with soy milk cream. You can choose fillings from sweet bean paste, chocolate bananas or chestnuts.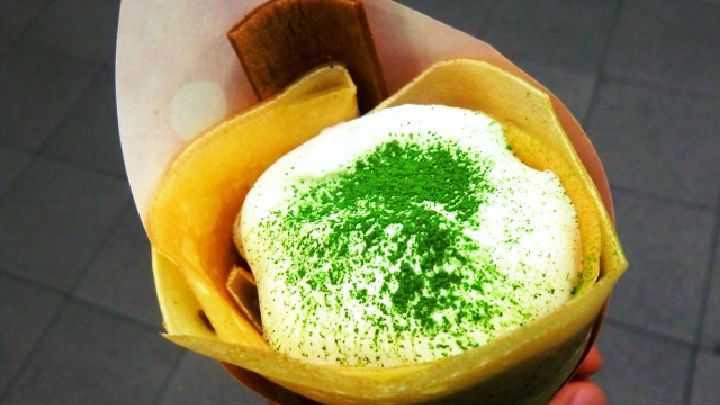 (Source: 食べログ)
Kyoto-Style Breakfast in a Relaxing Atmosphere
Going up the stairs at the back of the store to the second floor, they have a casual cafe called Gion Tamejiro Kiyomizuzaka. There are 36 seats in a comfortable space that utilizes orange color and white wood. They serve various sweets as well as light meals, such as ramen noodles and rice bowl dishes.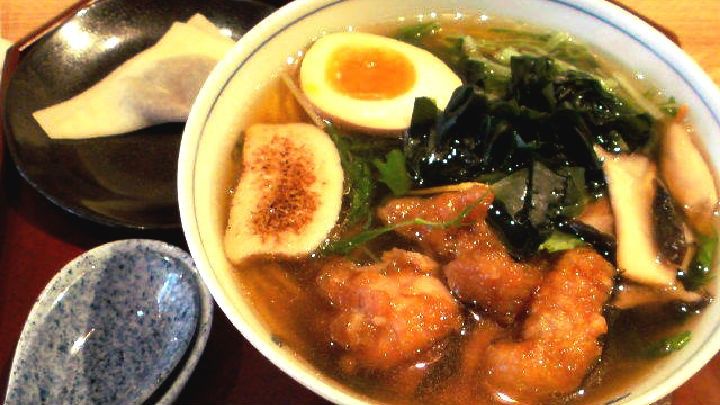 (Source: 食べログ)