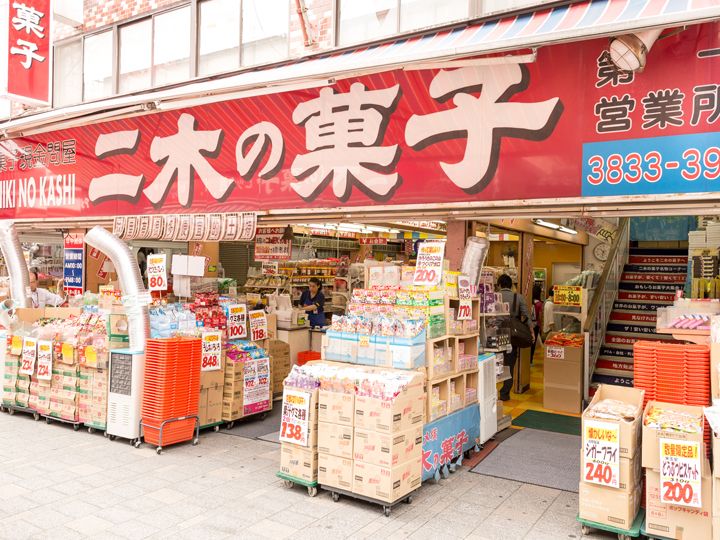 Ameya Yokocho (aka Ameyoko) is a very popular place with foreign visitors. Among many stores, the large store that stands out on the street is Niki no Kashi. This is a discount confectionery shop that was founded in 1951. In chaotic Ameyoko right after WWII, the store started in a space the size of a cardboard box. Now, the store has been expanded to two, Dai-ichi store and Big-kan, on both sides of a narrow street. The stores are very large, so you might get lost in there. Since there are many other kinds of stores in Ameyoko,  you will have fun shopping here.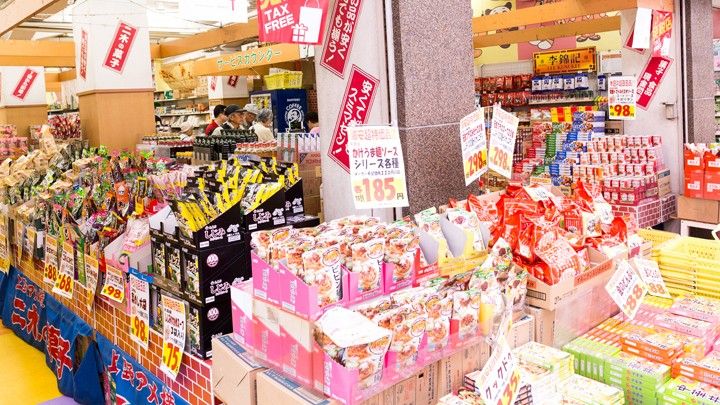 Super Discount Prices
The store has super discount prices for the same snacks that you see in other stores. They are much cheaper than supermarkets and convenient stores, 20%-50% off the standard market prices. Still more, a tax-free shopping service is available for foreign tourists for more discounts.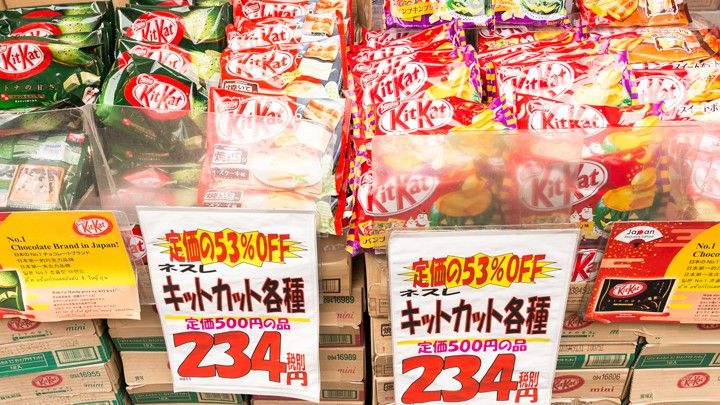 Matcha Flavor Chocolates Only Available in Japan
Matcha (green tea) flavored KitKat (234 yen) is less than half the usual price. It is usually 500 yen in other stores. The product is very popular and sold out at many airports. Other popular Japan limited item is matcha flavored Bit created in collaboration with Hello Kitty.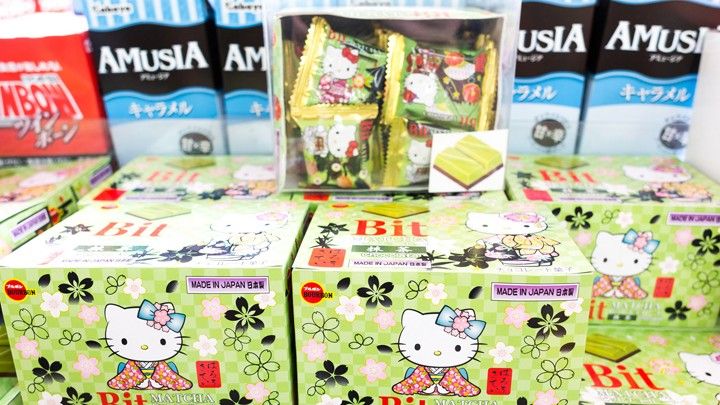 Wide Variety of Ramen and Spices
The store carries a large variety of instant tonkotsu ramen that you can make easily at home. They have a daily super discount corner as well. Along with confectioneries, you can buy instant Japanese food so you can enjoy authentic Japanese flavor in no time. You might also want to check out their discount Japanese spices.