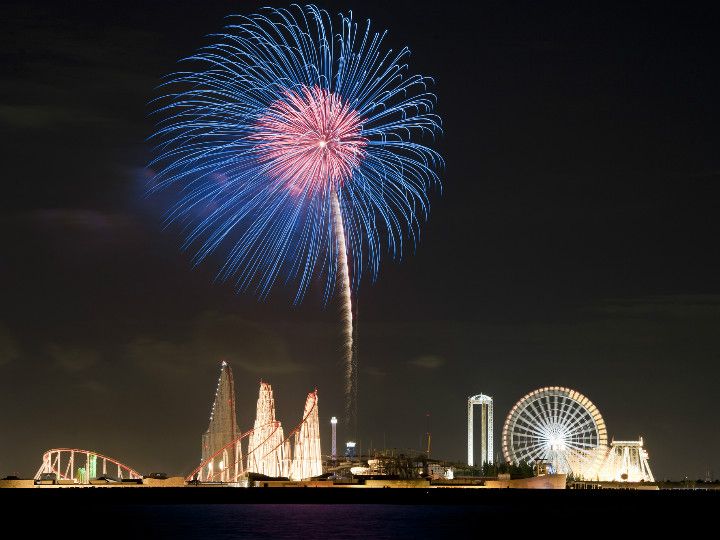 Nagashima Spa Land opened in 1966, and is the largest theme park in western Japan. It is known throughout the world as being a treasure chest of rides that are Guinness Book of Record worthy, terror inducing machines! The name Nagashima Spa Land is synonymous with Steel Dragon 2000, the name of a roller coaster there that has been recognised by the Guinness Book of Records as the world's longest roller coaster. With top speeds of 153 km and a drop of 68 degrees, the thrill this roller coaster provides is certainly one of Guinness Book pedigree. The Acrobat, Japan's only large scale flying roller coaster is also a sure scream starter.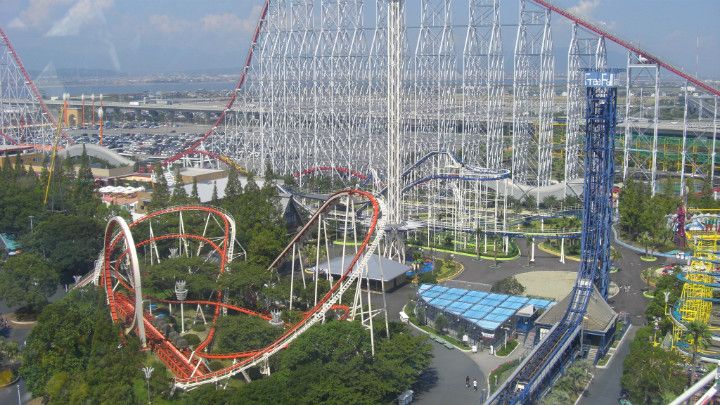 (Source: 夢は東の空から)
Steel Dragon 2000
The Steel Dragon 2000 is Nagashima Spa Land's most famous attraction. When operation commenced in 2000, this roller coaster was recognised as the world's longest roller coaster under four criteria by the Guinness Book of Records. And the thrill that those who board this ride gain from the special seats that have no enclosure or base is truly a Guinness Book worthy thrill!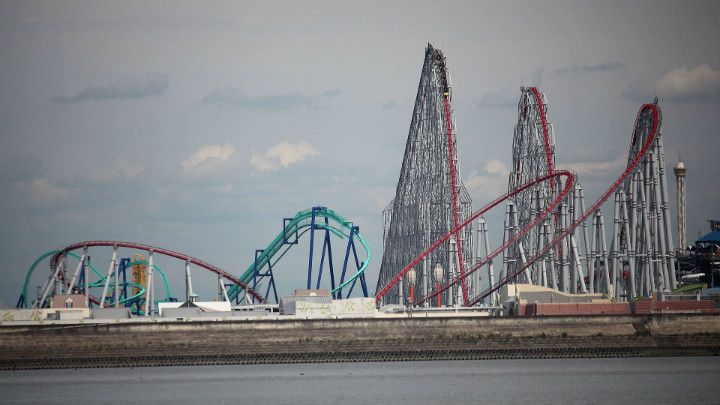 (Source: Alpsdake/Wikipedia)
Acrobat
A ride on the Acrobat has a refreshing touch to it as it almost feels like you are flying through the sky. This roller coaster's characteristic lies in the seats. The ride takes those on board to 43 m high while facing downwards, to be suddenly dropped at speeds reaching 40 km! The ride also passes through a 360-degree somersault loop while splashing up water. The course takes those on board over the surface of water. This ride truly packs in a powerful punch.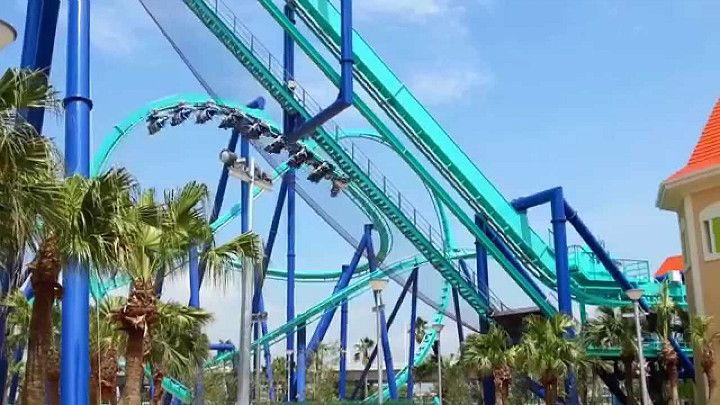 (Source: youtube)
White Cyclone
The White Cyclone is 1,715 m long and  45.5 m tall. This wooden course has a top speed of 102 km with the sounds and movements typical of a wooden structure. The whirlwind course is true to its name, cyclone, providing those on board an exceptionally powerful and thrilling ride!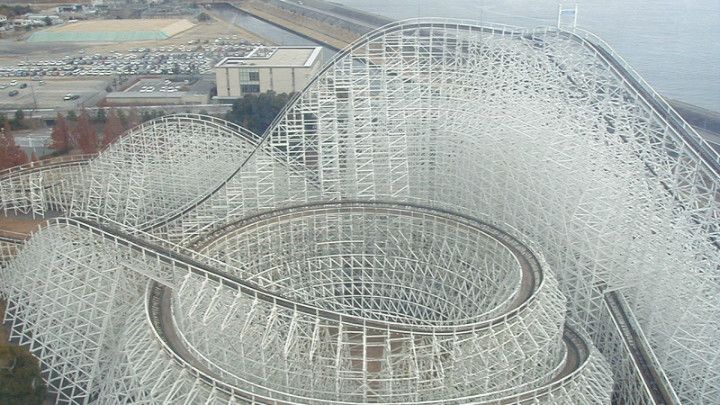 (Source: 我が家の家族旅行)