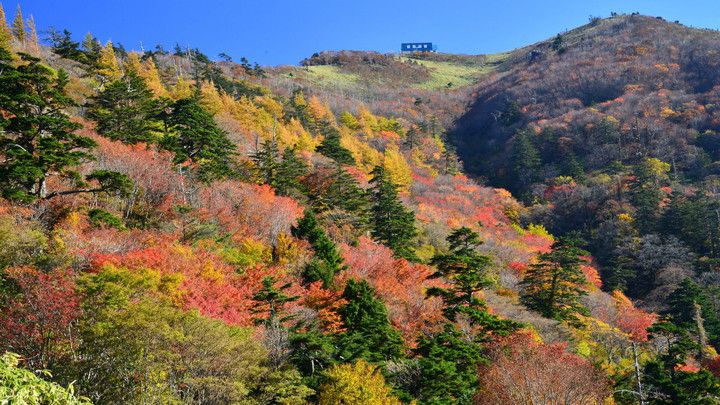 Mt. Tsurugi is 1955 m high, the highest in Tokushima prefecture, the second highest in Western Japan, and its climbing season starts at the end of April every year. Since you can take the lift up to near the top, you can reach the summit in about an hour. On Mt. Tsurugi with the bounty of wild nature, not only you can enjoy seasonal flowers and birds but also wild Asian black bears, if you get lucky. Around the mountaintop, there is a spring called "Tsurugisan Oshiki-mizu (Mt. Tsurugi sacred water)" and it is chosen among the 100 best waters in Japan.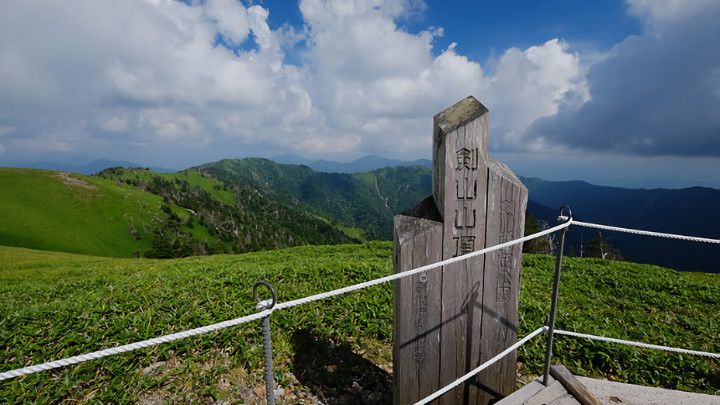 (Source: KOTARO PARADISE 3)
Easy Trek for a Novice Climber
Although it is 1955 m above sea level, there is a trekking course for beginners. Anybody can challenge their way to the top. On the way, there are oddly-shaped rocks, alpine plant communities, and other interesting spots to see so that you can enjoy an easy hike. Also, a beginner can go on a tour accompanied by a volunteer guide free of charge.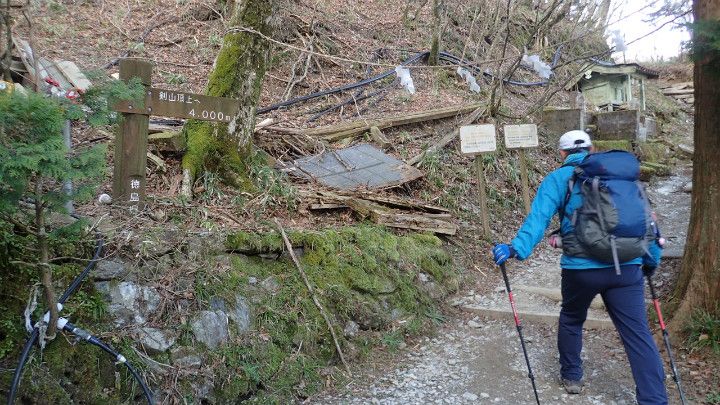 (Source: ぷち登山)
Realize the Marvels of Nature on the Lift
Please do experience the sightseeing lift on Mt. Tsurugi. It is just like a single passenger ski lift; you can fully enjoy the beauty of mother nature. It is 15-minute ride and costs 1,860 yen round trip for adults, 870 yen for children. Especially in autumn, the season of colored foliage, you can thoroughly enjoy the glowing colors of the mountain.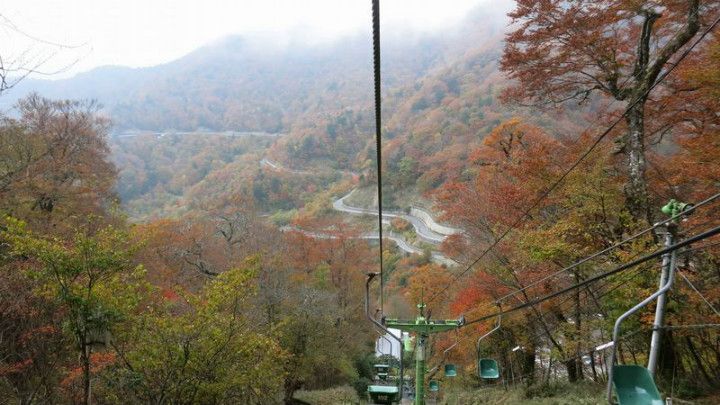 (Source: 「せいやんたなか」の遠くの山もあせらず歩いて登りましょ・・・)
Autumn Color of Leaves
The autumnal coloring starts from around the mountain top every mid-October and spreads toward its foot little by little. My recommendation is to get on the lift at Minokoshi up to Nishijima, then walk up to the top, which makes you thoroughly enjoy the Mt. Tsurugi's vibrant autumnal colors.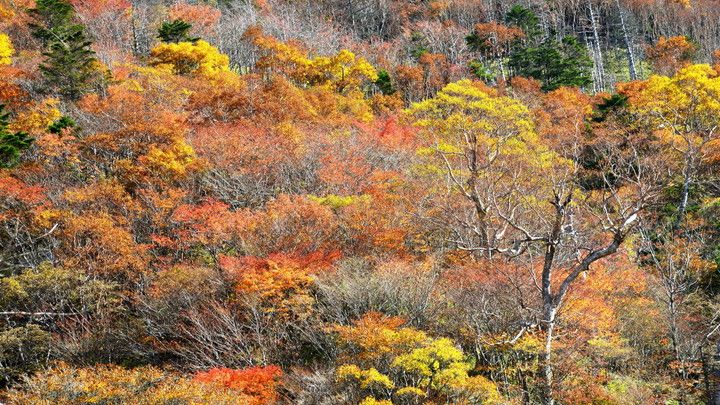 (Source: pixta)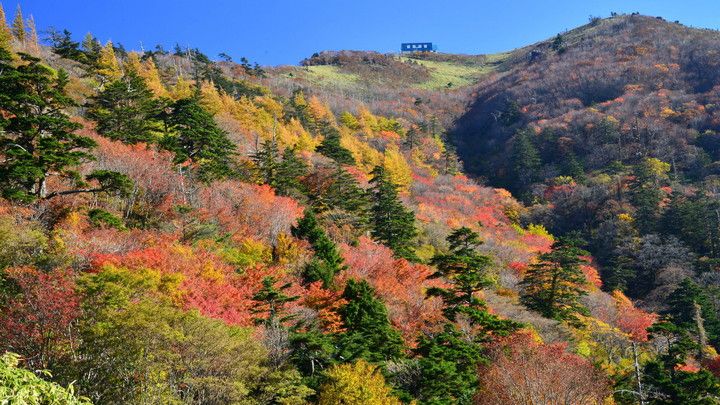 (Source: pixta)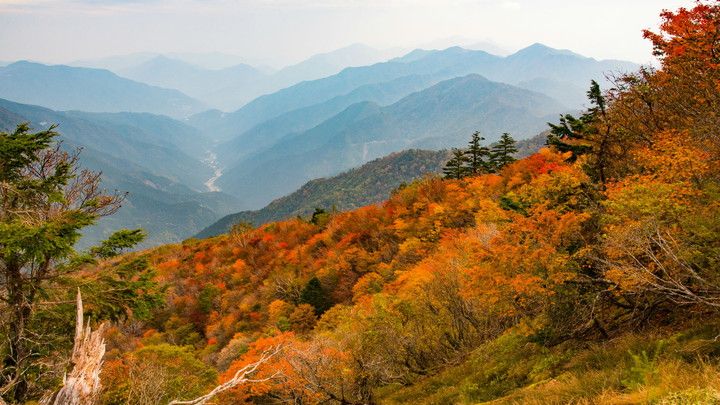 (Source: pixta)