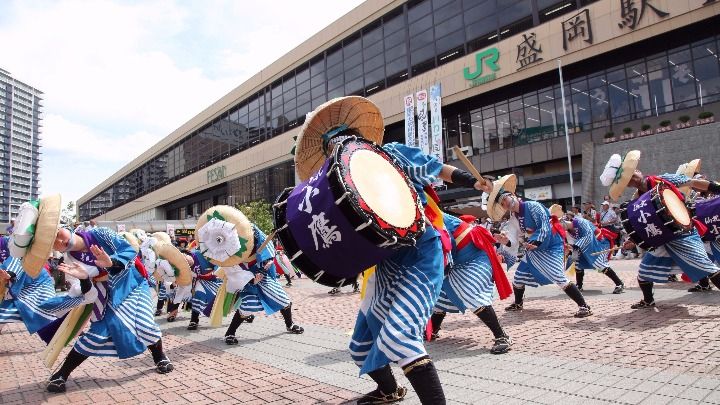 Morioka Sansa Odori Festival is the biggest event of the summer held every year in August in Morioka, Iwate, when over 20,000 people in around 250 groups dance in their yukata outfits and many people of the public participate as well. The highlight of this festival is no doubt the "Sansa Odori parade" , when the crowd walks through the city streets of Morioka chanting the peculiar words "sakkorachoi wayasse" to the sound of 2,300 flutes and over 13,000 drums. This dance is believed to have originated from a dance that the locals performed back in ancient times, for joy that an evil spirit that appeared in Morioka was defeated by their deity.
Impressive Sansa Odori Parade!
Sansa Odori has been passed on in Morioka and its surroundings since the Edo period. During the four days of the festival, the Sansa Odori parade is held every day from 6:00 pm to 9:00 pm in the chuo street in Morioka. This gorgeous parade, in which the choreography and costumes differ in each participating locality and group, is quite impressive!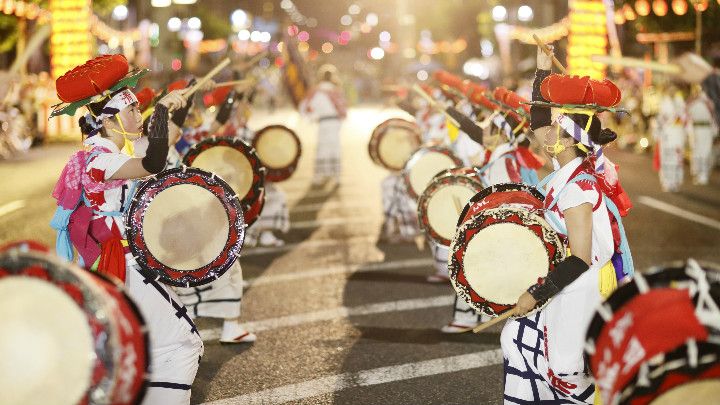 (Source: 盛岡さんさ踊り実行委員会)
Let's All Sansa Dance Together!
After the parade ends, a "wa-odori"(circle-dance) is held in various parts of the location. This wa-odori is a Sansa odori for everybody to participate, and even if you don't know the dance, the dancers called "Sansa Oherense Shisho" (Sansa teachers) wearing the yellow sashes will teach you step by step.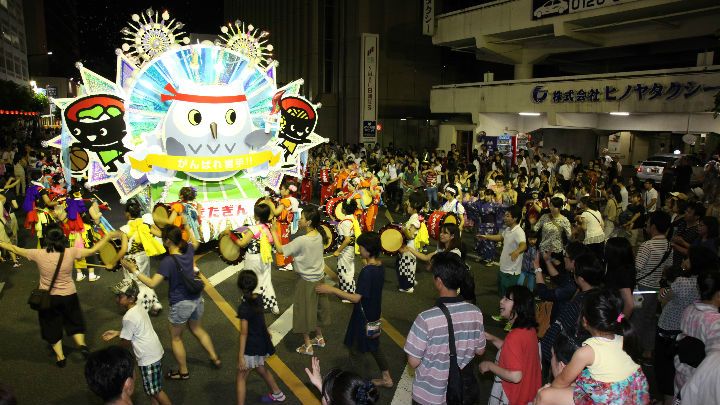 (Source: 盛岡さんさ踊り実行委員会)
Savor Delicious Goodies from Food Stands
Another highlight of a matsuri (festival) is of course the food stands! At Morioka Sansa Matsuri, there are also numerous food stands where you can try Aomori's local gourmet like yaki-remen (grilled noodles), steamed oysters and grilled venison skewers. Especially many food stands will be around the kencho (government bldg.) and Sakurayama shrine, so please check these out.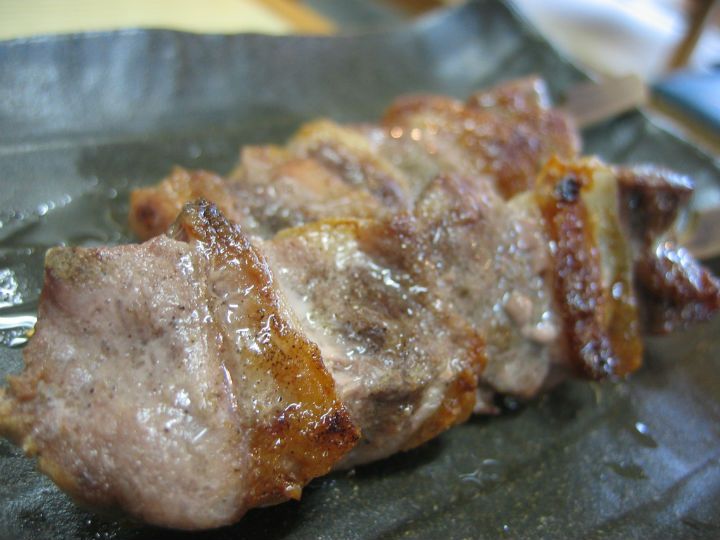 (Source: PIXTA)