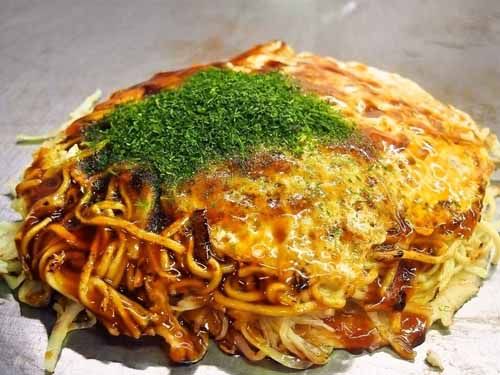 Mitchan Sohonten is a famous restaurant claimed as the originator of okonomiyaki in Hiroshima prefecture. Now okonomiyaki is considered as the soul food of Hiroshima, which consists of a flour-base thin pancake, a lot of cabbage and bean sprouts, and pork, egg and noodles on top. More than a half century has passed since Mitchan invented the special sauce for okonomiyaki, and its okonomiyaki has been loved inside and outside of Hiroshima. Now, it has expanded to more than 10 stores in Hiroshima city. This Hatchobori store is the main store.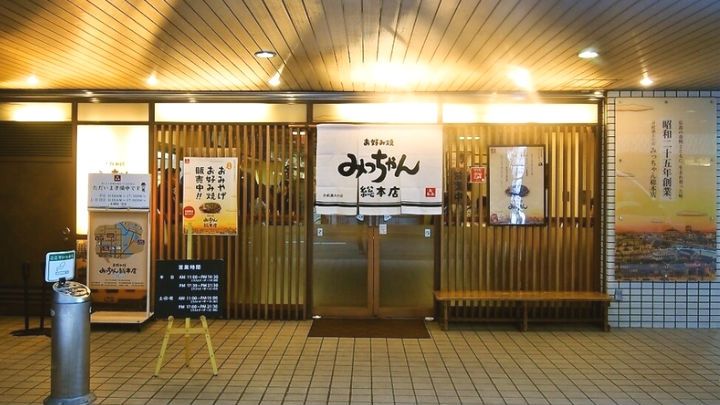 (Source: 食べログ)
The father of Hiroshima-style Okonomiyaki
The founder of Mitchan started the current Hiroshima-style okonomiyaki in Hiroshima. The thick okonomiyaki sauce, the idea of adding cabbage, bean sprouts and noodles, the way of eating it on a teppan (iron plate) with metal spatulas...all of them were brought by Mitchan.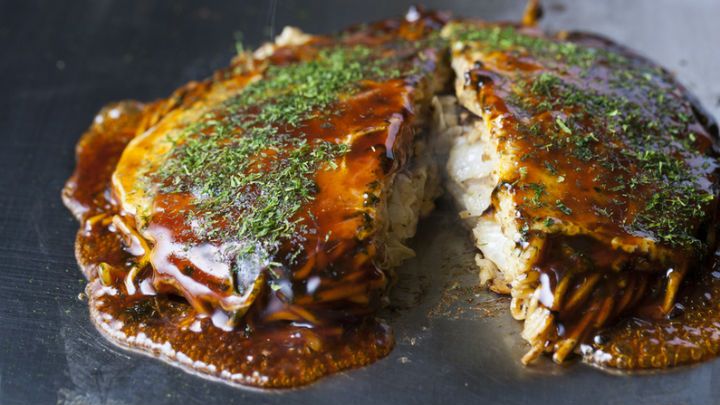 (Source: 食べログ)
Tokusei Special with splendid toppings
Although okonomiyaki menus can be infinite by combination of ingredients and toppings, our recommendation is Tokusei Special (1,350 yen). The basic okonomiyaki has noodles, meat and egg. This filling menu additionally has tempura squid, raw squid, raw shrimp and mochi, and it has a rich taste from the seafood broth.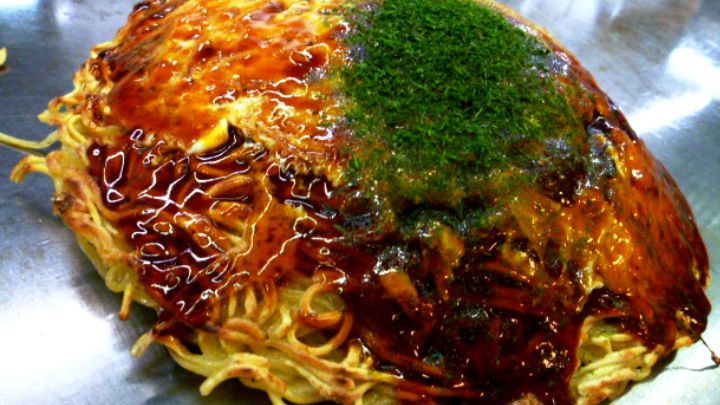 (Source: 食べログ)
Teppanyaki side dishes
They have teppanyaki dishes as side dishes.  Try this delicious Kaki-yaki (900 yen), grilled Hiroshima famous oyster. Large and fresh oysters are well cooked and when you bite it, the juice will come out in your mouth.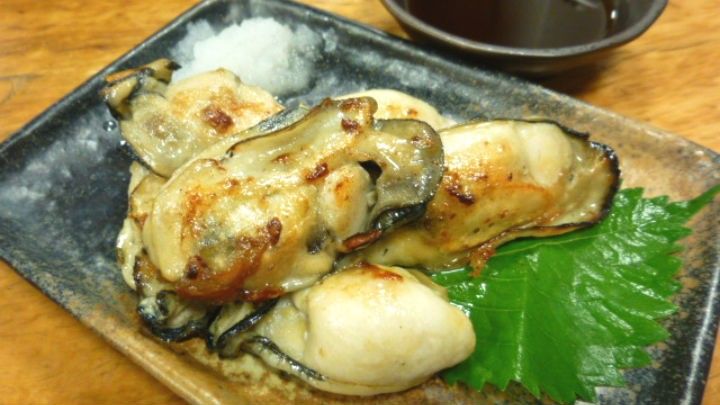 (Source: 食べログ)