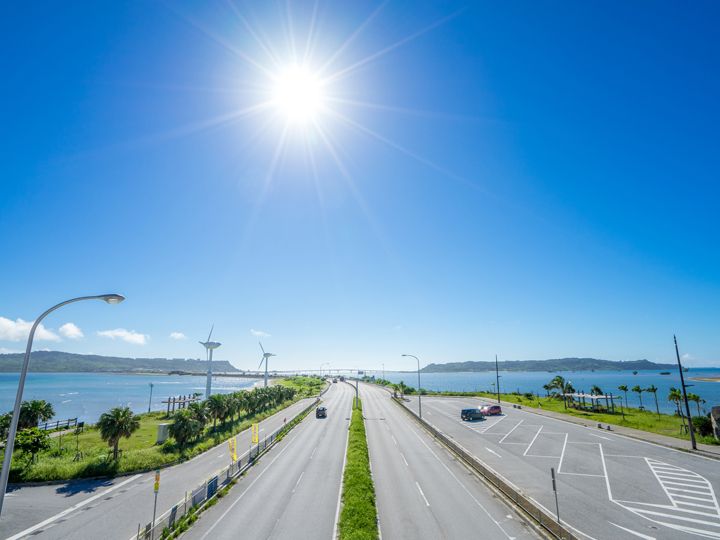 Mid-Sea Road in Uruma in Okinawa prefecture is 5 km long. It connects the mainland and the outlying islands such as Hamahigajima, Henzajima, Miyagijima and Ikeijima. It gives free access to those islands and is a popular driving course. Both locals and tourists enjoy shell gathering at low tide, marine sports like wind surfing, and bathing in the sea. There is a road park where you can buy some souvenir and snacks while enjoying the great scenery of the blue sea.
The Road Surrounded by Sea! Enjoy Cycling!
Both sides of the road is a shallow sea. On sunny days, you can enjoy driving in the great view of the deep blue sea which is very unique in Okinawa. If you want to see the magnificent view of the road surrounded at both sides with the blue sea, you should go there at high tide. Okinawa is a great place for cyclists. Although it can be a little windy since there is not much to block the wind, the refreshing feeling is something you cannot feel in the city. There are almost no bumps on the road. Enjoy cycling while looking at the deep blue sea and fresh green.
Ayahashi-kan: Sea Station
There is a resting place around the center of Mid-Sea Road. The Okinawan word "Ayahashi" means "beautiful bridge." You can buy some Okinawa food and local specialty products here. The parking lot is free of charge. You can take your time and relax with the view of the blue sea.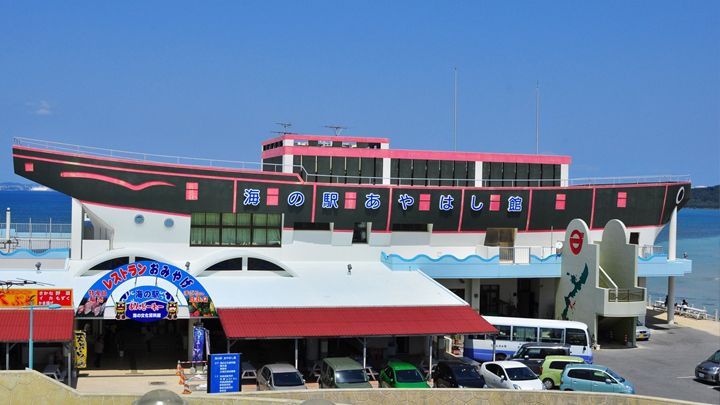 Drive to Remote Islands
Mid-Sea Road leads to various remote islands. You can drive to beautiful islands including Miyagi-jima with traditional small villages, Hamahiga-jima, the island famous for its mystical mood, Ikei-jima with a beautiful natural beach, and so on.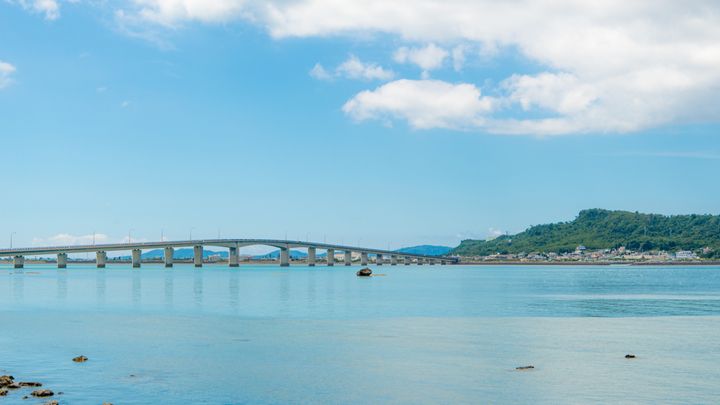 Marine Sports
The sea around Mid-Sea Road is an open area where there is a constant breeze. It is a suitable place for marine sports like wind surfing and kite surfing. There are various activities like water bikes and banana boats. You can drop in at the sea during a drive.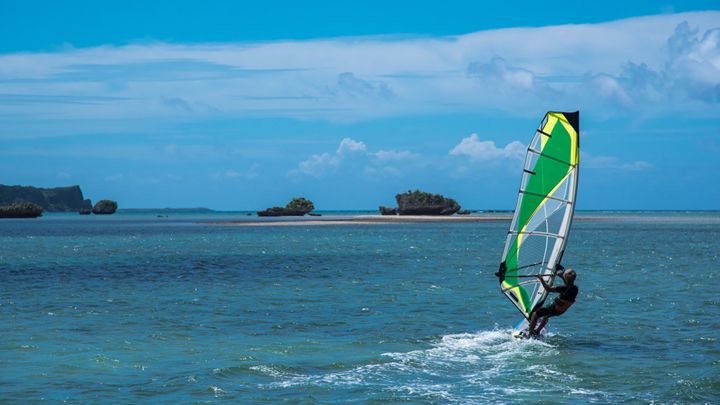 (Source: Hiroko / PIXTA)