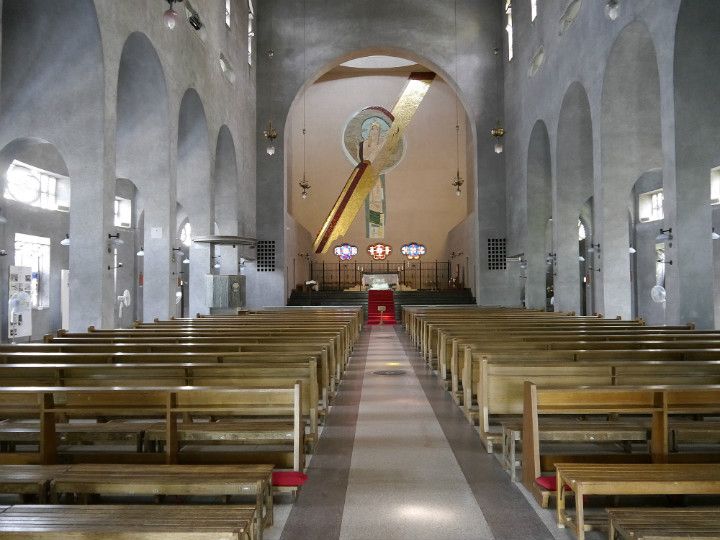 The Memorial Cathedral for World Peace (Sekai Heiwa Kinen Seido) was founded in 1954 by Father Hugo Lassalle. Father Lassalle was a victim of the atomic bomb in Hiroshima, and he built the cathedral praying for world peace. A Japanese-style church originally stood in this location, but it was destroyed by the bomb. Because the new church was built in the same location to commemorate friendship and peace all over the world, the church received donations for its construction from people throughout the world including the Pope. It holds a tall bell tower, and the bell echoes a serene sound three times a day throughout Hiroshima.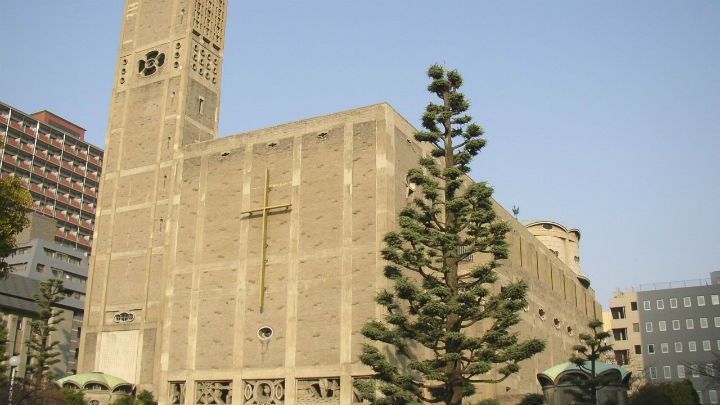 (Source: 中年とオブジェ)
The Cathedral
Upon entering the cathedral, you will see a mosaic of The Second Coming of Christ. A cross or a statue of the resurrection of Christ is usually placed in a church, but because this city experienced the tragedy of the atomic bomb, The Second Coming of Christ (which represents hope after the end of the world) was placed here instead.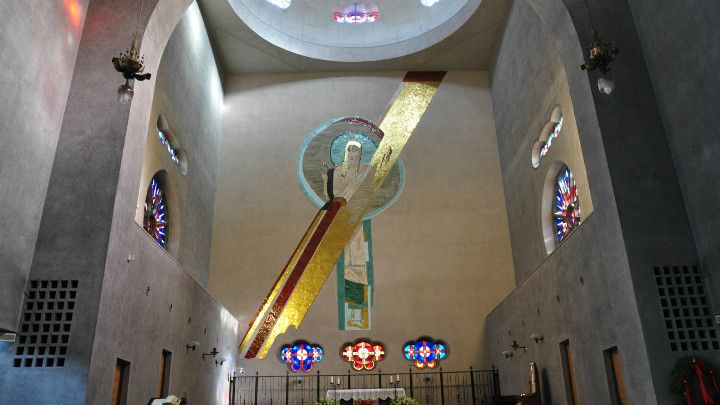 (Source: モッコク)
Stained Glass
The front wall and both sides feature ornate colored stained glasses. Most of them were donated from people all over the world. The sunlight that passes through the stained-glass windows radiates a spectrum of glorious light that illuminates the entire church. The light gives visitors a sense of holiness.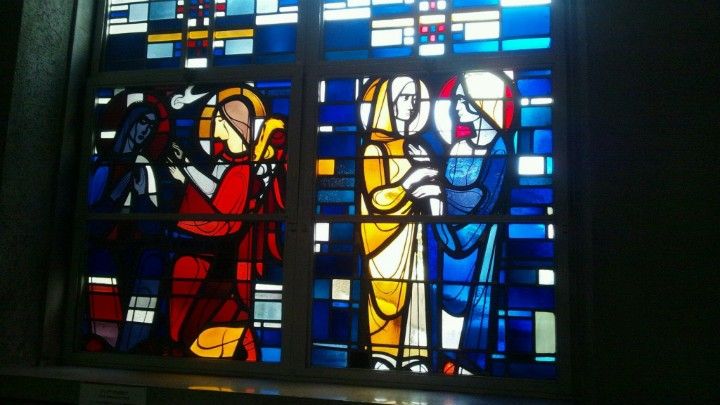 (Source: ガツコ日記)
The Mass
The cathedral offers a mass every morning. All are welcome to participate and make offering and prayers. You can pray for world peace in this holy atmosphere. They offer a mass in English, Spanish, Portuguese and Vietnamese depending on the day of the week.