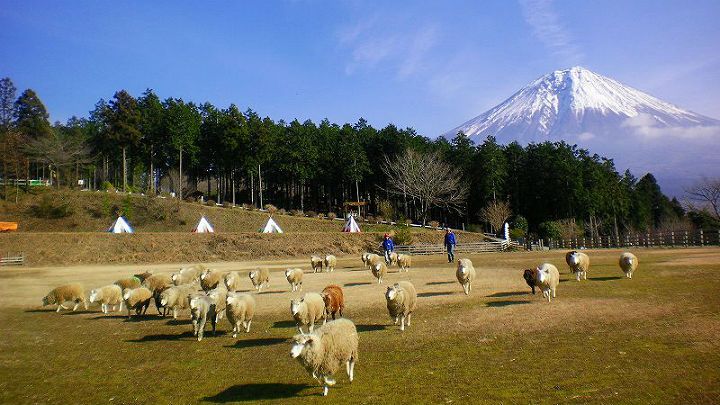 Makaino Bokujo (farm) is a 50-hectare large farm overlooking Mt. Fuji. Visitors can interact with animals and participate in activities like horseback riding, enjoying walks with goats and milking cows. It is also possible to try making your own icecream, butter and cheese, as well as crafts and pottery. Taking naps on hammocks on a sunny day is also recommended. On the farm, there are many restaurants and cafes, as well as a good selection of dairy product souvenirs.
(Source: まかいの牧場)
Tractor Bus
This is a bus pulled by a tractor and it can take you all around the park. The farm staff will give you a thorough guide of the highlights of the farm. Sit back and enjoy with Mt. Fuji in the background, while the engine sound buzzes. (Adults 400 yen, children 300 yen)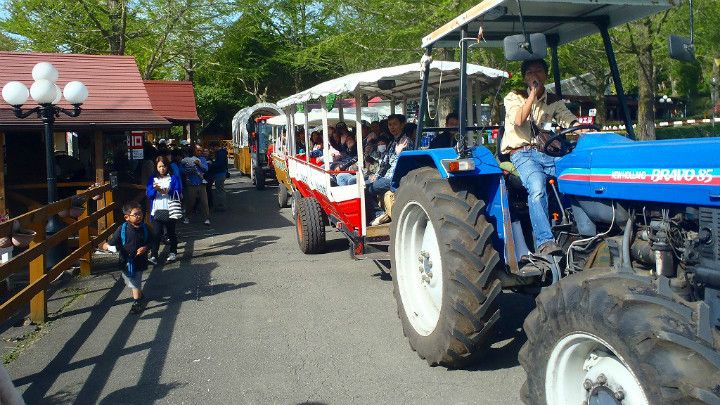 (Source: まかいの牧場)
Interact with Animals
Makaino Bokujo has several interactive programs. One of the most popular one is cow milking. It takes place twice daily for free (11:30- and 13:30-). There are also other activities like grazing of sheep and horseback riding, in which visitors can interact with various animals.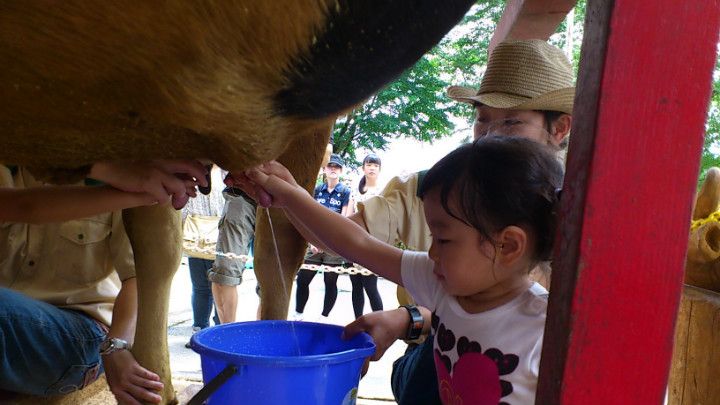 (Source: ZIL520でぶらり旅)
Extensive Kids' Programs
Makaino Bokujo, which is very popular among families, has many programs for kids, who can run around among sheep in the "kakekko show (foot race show)" or go around the farm with goats during "osampo yagi (goat walk)." There is also an athletics ground and trampolines, which is sure to make kids happy.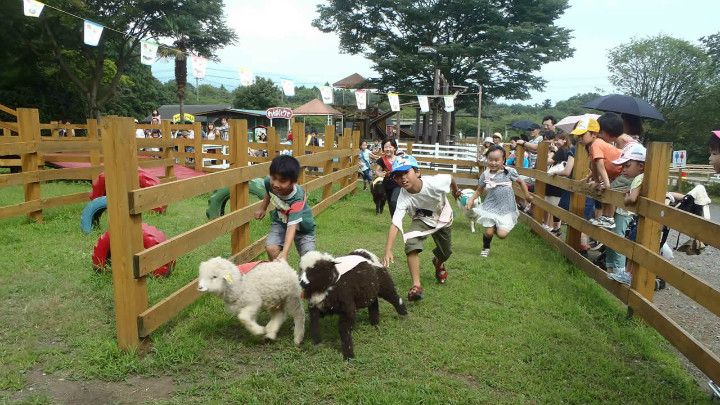 (Source: まかいの牧場)