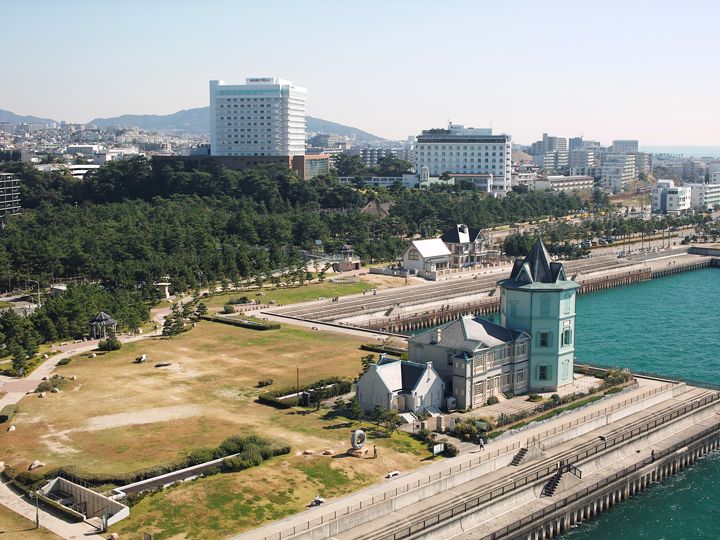 Located at Akashi Kaikyo Bridge on the Hyogo prefecture side, Maiko Park is a beautiful park that has been featured in Japanese poetry many times over the years. This area with a pristine white sand beach and lush pine trees has been cherished by many notable figures, such as the Emperor Meiji and the Chinese revolutionary, Sun Yat-sen. There is the Bridge Exhibition Center and many cultural properties in the style of Japanese, Western and Chinese in this large estate. From the beach in the park, you can get a close up view of the spectacular Akashi Kaikyo Bridge, making this spot very popular.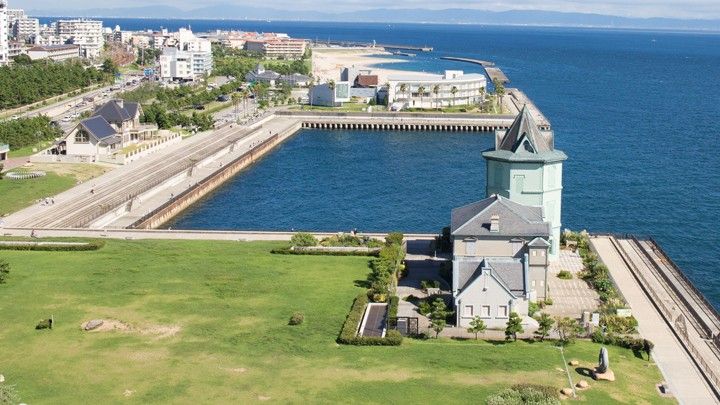 (Source: オリバー / PIXTA)
The Longest Suspension Bridge in the World
From the Maiko Beach in Maiko Park, you can see the Akashi Kaikyo Bridge close by which is the longest suspension bridge in the world. This 3,911-meter-long bridge looks different in the morning and at night.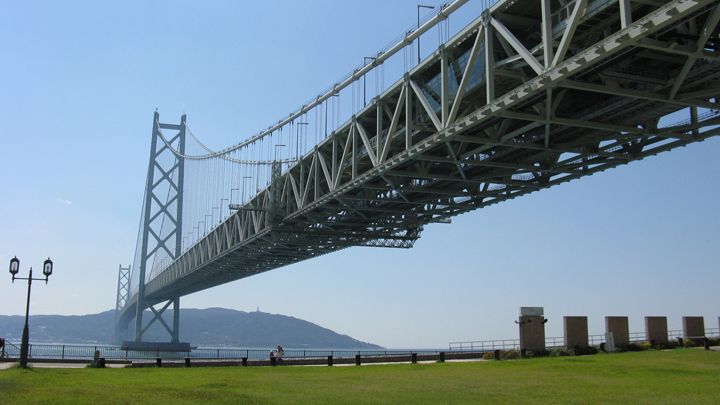 (Source: こうじ / PIXTA)
Sun Yat-sen Memorial Hall
Also known as Ijo-kaku, this hall is the only facility that honors Sun Yat-sen, the Chinese revolutionary, politician and philosopher. This institution introduces the relationships between Japan and Sun Yat-sen as well as Kobe and Sun Yat-sen. It displays a precious calligraphy piece created by Sun Yat-sen himself. The refined interior is well worth seeing as is the graceful exterior with the Akashi Kaikyo Bridge in the background. This three-storied tower with a octagonal roof mansion is the oldest wooden frame and concrete block building in Japan, and it is designated as an important cultural property by both the country and the prefecture.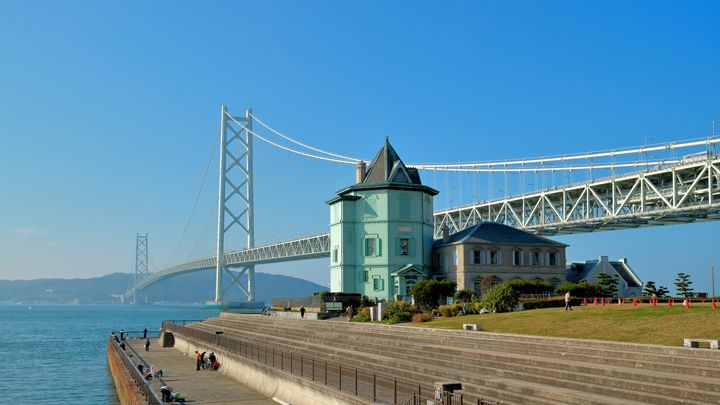 (Source: LOCO / PIXTA)
Numerous Cultural Properties
Maiko Park boasts of having numerous cultural properties: a Japanese-style former residence of Muto Sanji, a politician in the early 1900's, a Western-style former Kinoshita residence and Chinese-style Sun Yat-sen Memorial Hall (Ijo-kaku). Each building has its own distinct characteristics and history. While many old Japanese-style houses are disappearing after the Great Hanshin Awaji Earthquake, these buildings remain almost the same in appearance as when they were built. They are recognized as tangible cultural properties.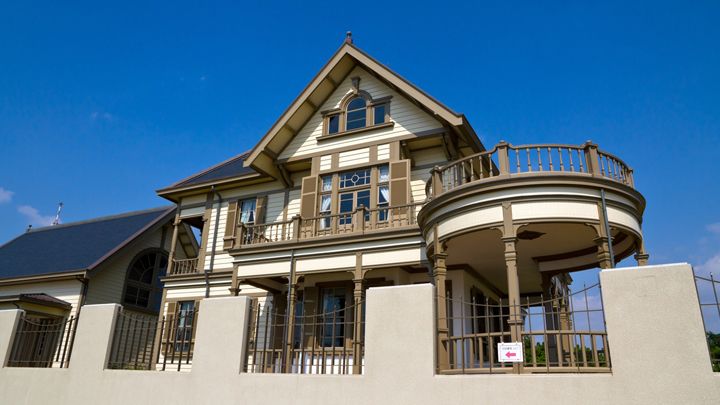 (Source: shimanto / PIXTA)
A Park Cherished by Notable Figures
Beautiful pine trees line Maiko Park which has been loved over the years by locals and tourists alike. This park is famous because the Emperor Meiji and the Chinese revolutionary Sun Yat-sen visited here. Strolling in this enormous park among abundant nature will be an enjoyable experience.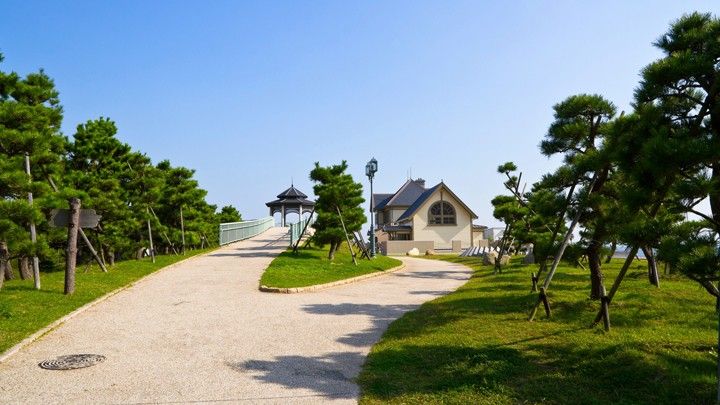 (Source: shimanto / PIXTA)