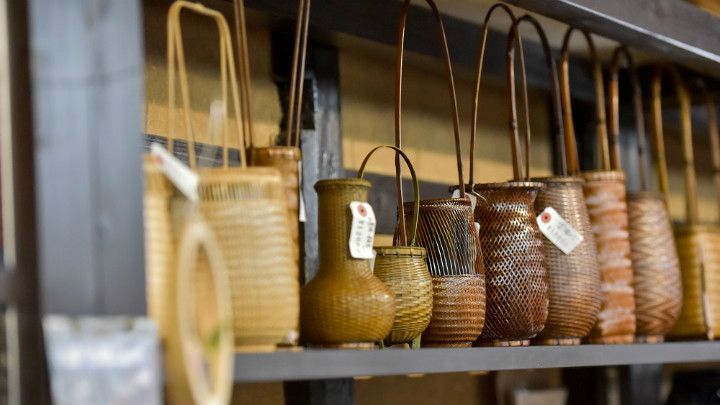 At Machinami Take-kobo (bamboo workshop), every day several members of the workshop make bamboo crafts such as baskets and ornaments and not only display this process but also exhibit and sell these craft pieces. By request, visitors can also experience trial crafting of bamboo baskets and other items, with instructions from the workshop members (additional fees apply). It is also possible to watch the production process depending on the day. There is a landscaped garden with bamboo trees and bamboo grass next door, which is made into a rest area with benches and drinking water.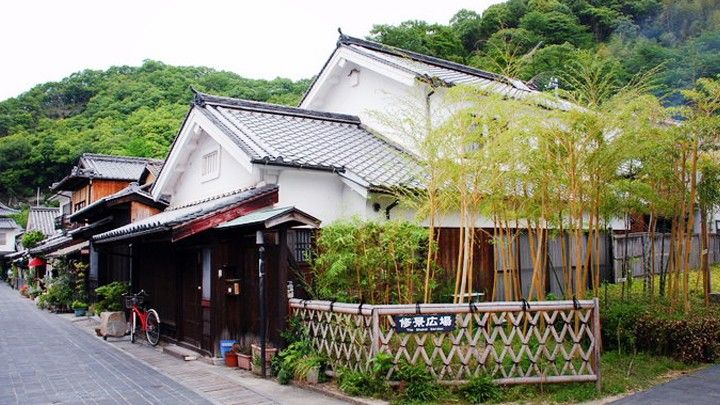 (Source: 砂の足跡)
Buy Bamboo Craft Pieces
Next to the workshop, bamboo craft items like propellers, baskets, ornaments of mantis and vases are displayed and sold. You can have a lot of fun just looking at the various items from small pieces of 200  yen to complex vases of a few ten thousand yen.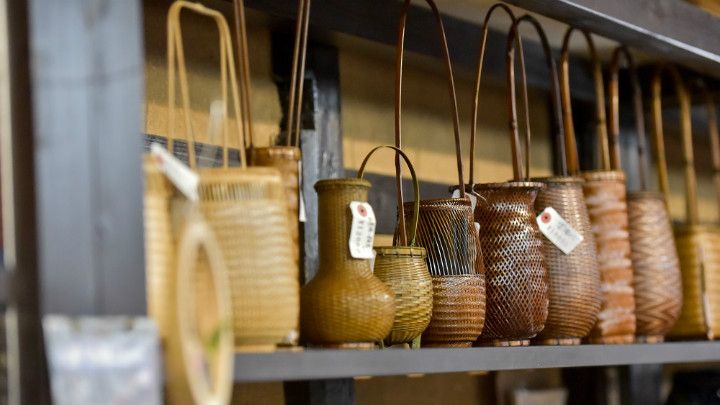 (Source: いちごシロップ)
Experience a Trial Bamboo Crafting
At Machinami Take-kobo, you can actually experience bamboo crafting. You will create your very own original souvenir in about 45 min-1 hr. Even when using the same material, the pieces curiously take on unique characteristics depending on the person who make them and no two pieces become the same (trial fee 400-1,000 yen, reservation required for 5 ppl or more).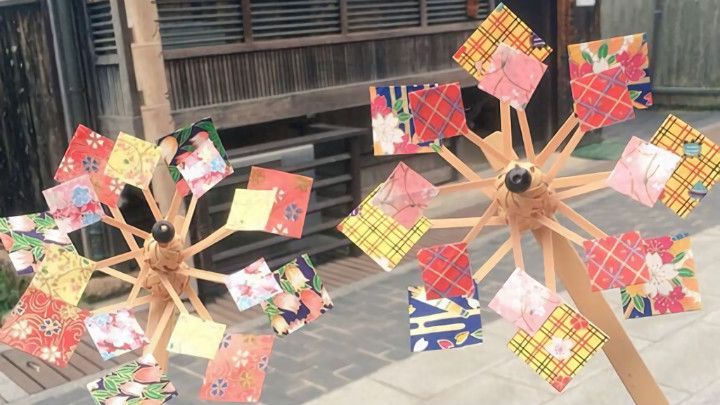 (Source: Instagram)
A Location with Ambience
The area where the renovated old warehouse building of Takehara Machinami Take-kobo is located is an area of protected architectural scenery with lines of white houses and roof tiles and has a quiet ambience that is perfect for taking a walk.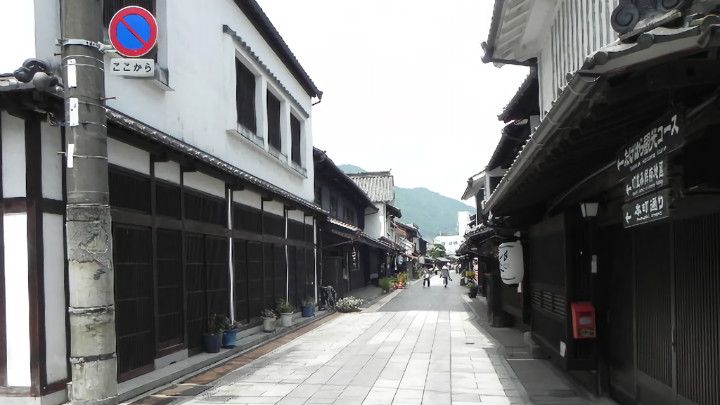 (Source: 積極的自然派)