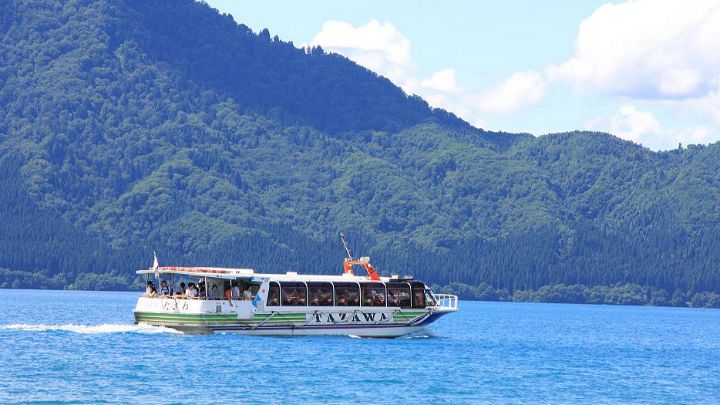 Lake Tazawa has a circumference of 20 km and is known as the deepest crater lake in Japan at 423.4 m. Tazawa is a lake of great beauty and mystery blessed by the legend of Tatsuko who was a young girl that turned into a dragon and now lives in the lake. Lake Tazawa's depth keeps the lake from freezing in winter, and its beautiful azure color can be seen all throughout the year. Around the lakeside are hotels and restaurants, outdoor sports and cycling to enjoy, and also the "Midori-Maru" pleasure boat cruise one can board to explore the breadth of the lake. Nearby the lake is also the Sashimaki Marshland which is famous for its clusters of skunk cabbage.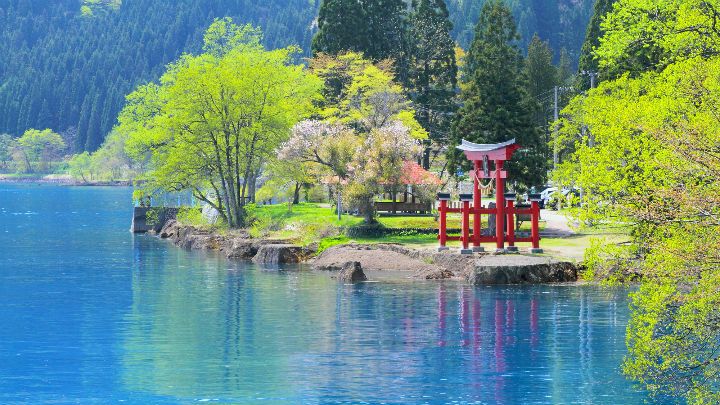 (Source: pixta)
Legend of Tatsuko
There is an ancient legend that is told about a girl named, Tatsuko, who prayed to maintain her youthful beauty but was instead turned into a dragon and became the guardian spirit of the lake. At the Haruyama entrance to the lake stands the "Tatsuko Kannon" statue, and near the lakeside is the golden "Tatsuko Statue" which are both great spots for pictures.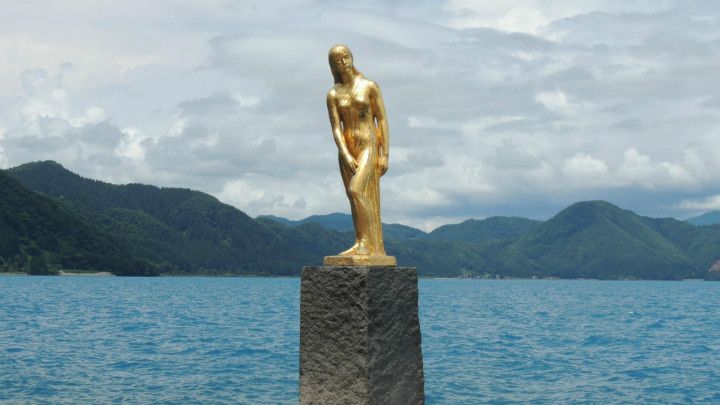 (Source: yoshi's blog)
Lake Tazawa Cruise Boat, Midori-Maru
The Lake Tazawa cruise boat, Midori-Maru runs from the end of April to November 5. While listening to the legend of Tatsuko one can enjoy the 40-minute cruise around the lake. Watching the beautiful scenery aboard, the slow cruise is a great way to enjoy the lake. (Cruise Fee / Adults 1,200 yen, Children 600 yen.)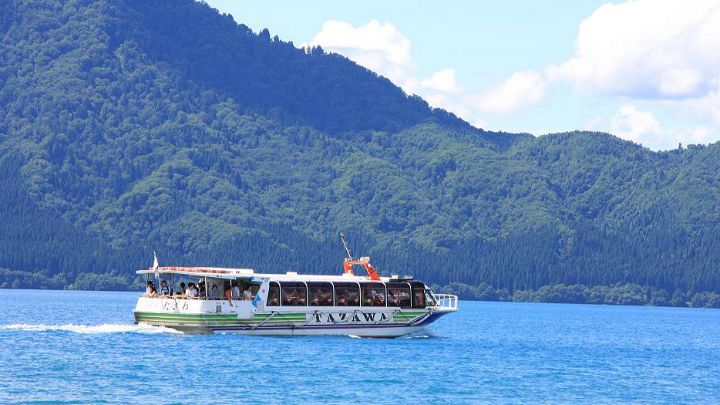 (Source: 旅して長生き)
Enjoying the Outdoors of Lake Tazawa
There are many ways to enjoy the outdoors of Lake Tazawa and the surrounding area. Around the lake are campsites, rental canoes, and cycling circuits to fully enjoy the area. Feel free to play to your heart's content while immersed in Mother Nature at Lake Tazawa.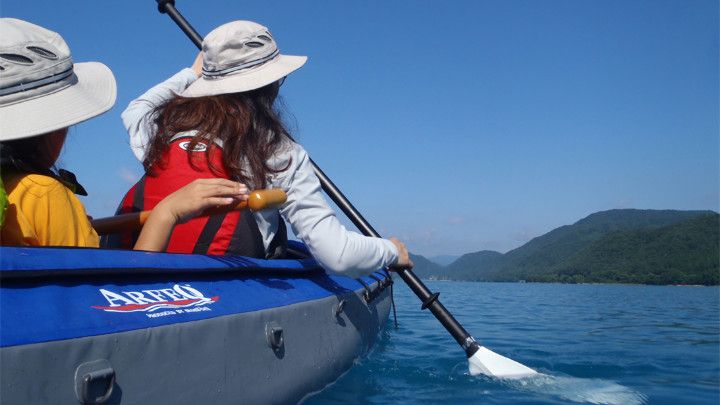 (Source: アウトドアと趣味の記録 )
Goza-no-Ishi Shrine
Goza-no-Ishi Shrine is known as a power spot popular with the ladies where the legendary Tatsuko who sought eternal beauty is enshrined. We recommend the shrine as a great photo spot with the striking contrast of the shrine's red torii (gates) against the backdrop of the mysterious azure blue Lake Tazawa. The origin of the name of the shrine dates back to the Edo period when the reigning lord of the area, Satake Yoshitaka used Lake Tarawa as a place to relax.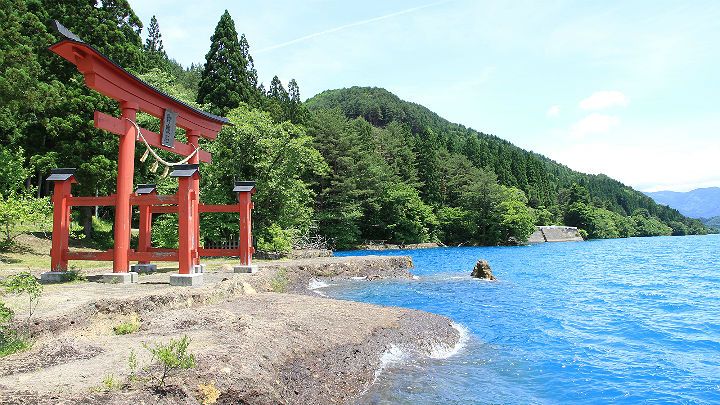 (Source: pixta)