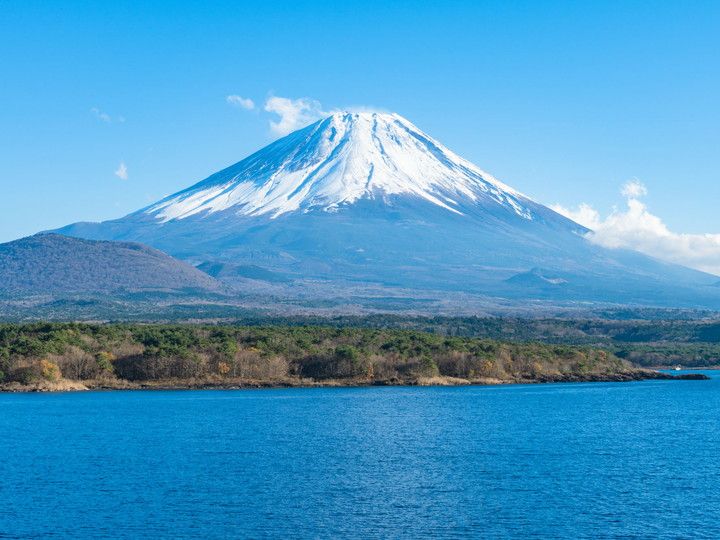 Lake Motosu (Motosuko) boasts a maximum depth of 122 meters and is the deepest of the Fuji Five Lakes. Its sapphire blue water is very clear, so visitors can enjoy scuba diving. It has a rich water source, and it is home to various fish, such as red salmon and rainbow trout. You can observe those fish from the bottom of a cruise boat that was inspired by the Beatles' Yellow Submarine. The beautiful scenery from the north shore of Lake Motosu is well known as a Mt. Fuji viewing spot. Our 1,000 yen note is designed with this view.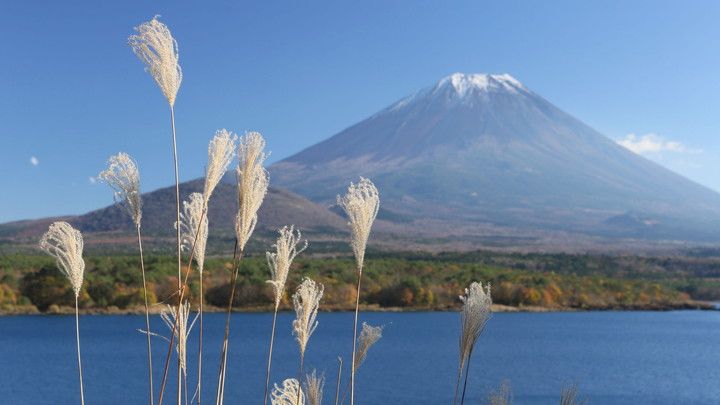 (Source: pixta)
A Model of the Japanese 1,000 Yen Bank Note
The view of Mt. Fuji from Lake Motosu is glorious. On an early winter morning, beautiful upside-down Mt. Fuji can be seen. As a matter of fact, the image of Mt. Fuji from the north shore of Lake Motosu appears on the back side of our 1,000 yen bill. You will see the resemblance when you put the bill side by side with Mt. Fuji.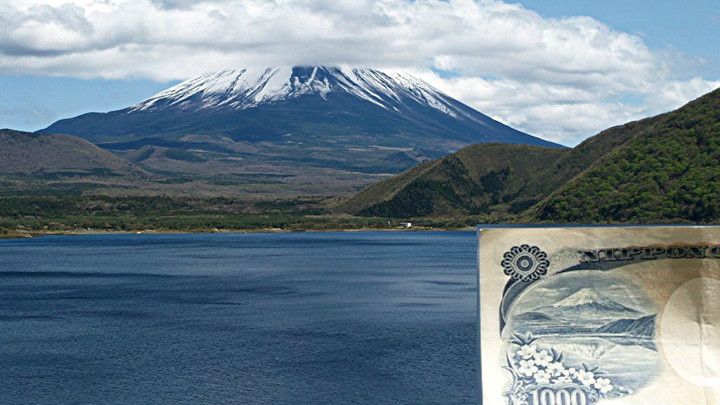 (Source: Greetings From Japan)
Fuji Shibazakura Festival
From early April to late May, Fuji Shibazakura Matsuri (Fuji Moss Phlox Festival) is held every year. The dates vary depending on the condition of the blooming plants. The lovely pink flowers bloom like a magical carpet with Mt. Fuji in its background. It shows different stunning scenery depending on your viewing position like standing up or sitting down.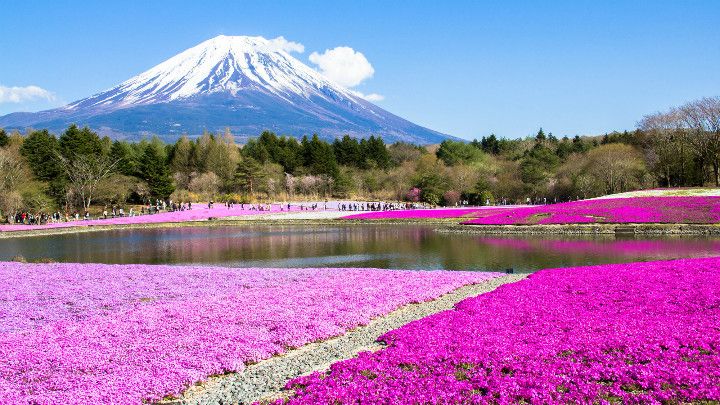 (Source: pixta)
Cruising on Lake Motosu in a Yellow Submarine
The yellow object on Lake Motosu is a lovely cruising boat inspired by the Beatles' Yellow Submarine. It has windows on the bottom for passengers to observe the fish in the lake. You can get a panoramic view of Mt. Fuji and Lake Motosu from the deck as well.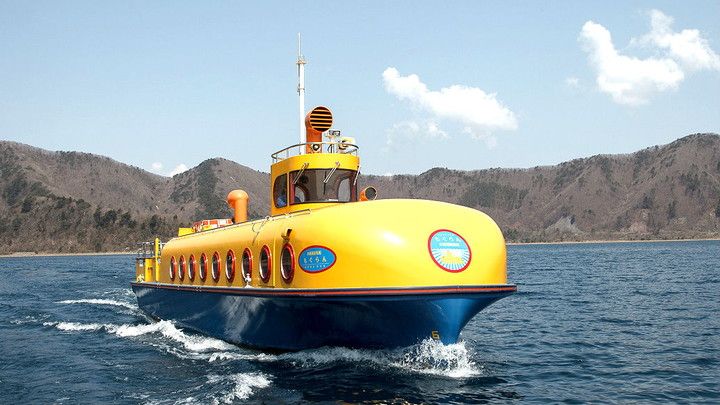 (Source: 富士五湖汽船)
A Crystal Clear Lake
Lake Motosu boasts of having the clearest water of all the Fuji Five Lakes. The crystal clear water is sapphire blue making it a perfect spot for scuba diving. You can experience a mystic atmosphere similar to that in the ocean.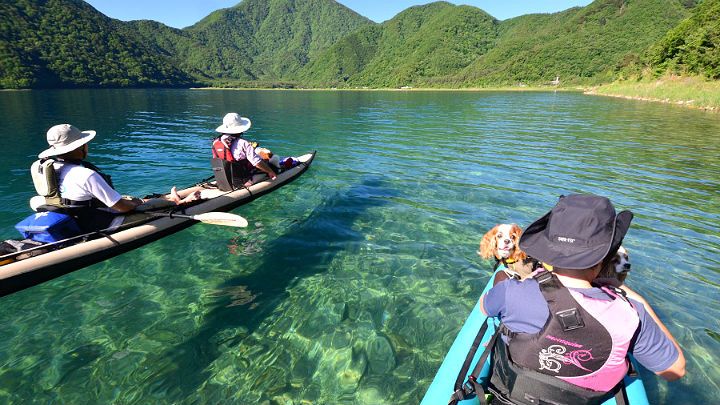 (Source: 本栖湖はじめ)
Outdoor Activities at Lake Motosu
The area of Lake Motosu has abundant nature, and it is well known for various outdoor activities. Many people visit here for camping, canoeing, kayaking and fishing. It is an outdoor heaven.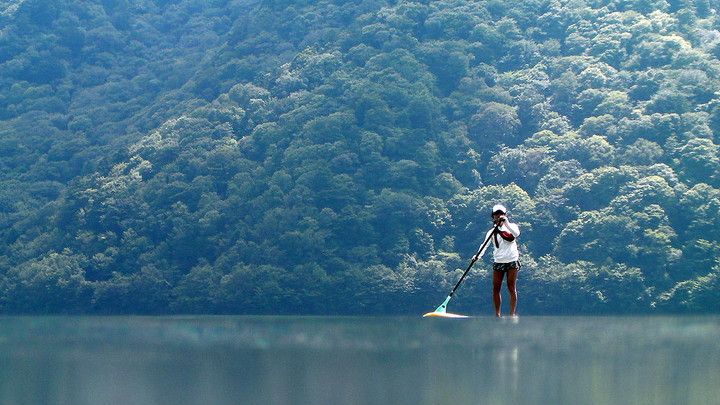 (Source: HOKUA SURF.COM)