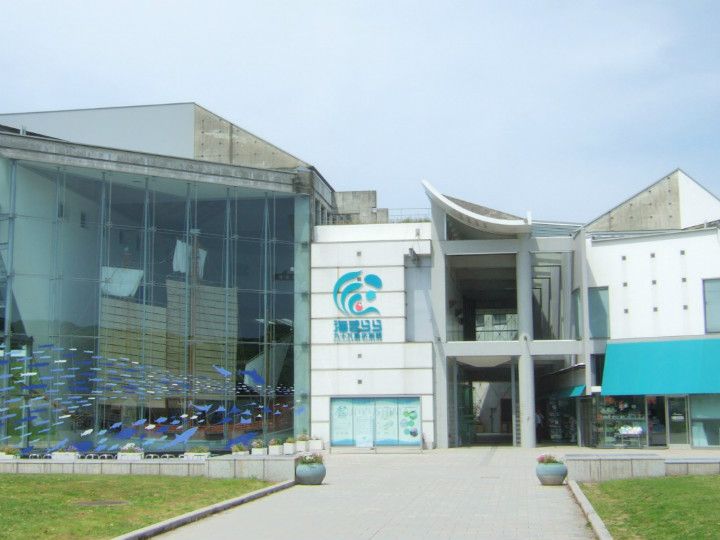 Kujukushima Aquarium Umi Kirara is a local friendly aquarium that introduces sea creatures of Kujukushima Island located in Kujukushima Pearl Sea Resort. They fully introduce the appeal of sea creatures of Kujukushima Island in many ways including a large water tank outside in the beaming sunlight, a dolphin show and "Jellyfish Symphony Dome" which exhibits jellyfish with video, relaxing music and light. Since they hold many workshops, people of every age can indulge in the world of the ocean.
Kujukushima Bay Large Aquarium
In Kujukushima Bay Large Aquarium, in a water tank exposed to sunlight which is rare in Japan, they have recreated the changes of the natural environment and creatures from offshore to the coast. It may feel like you're taking a walk in the water as you look into the sea from the corridor surrounding the water tank.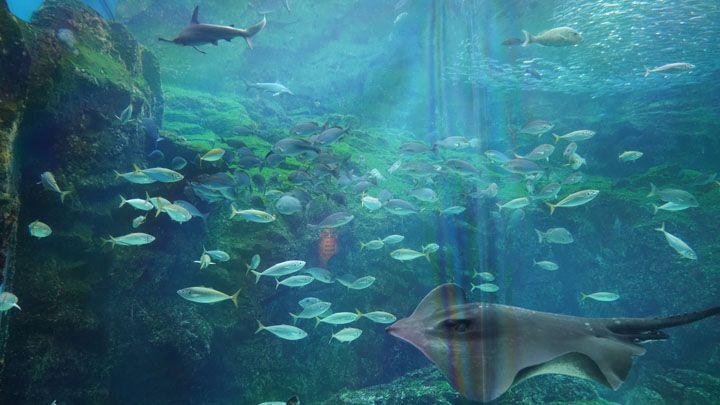 Jellyfish Symphony Dome
Jellyfish Symphony Dome is the largest section for jellyfish in Western Japan that exhibits jellyfish from around Kujukushima Island with videos, calming music and light. This is a popular section of the aquarium where floating jellyfish create a fantastic atmosphere.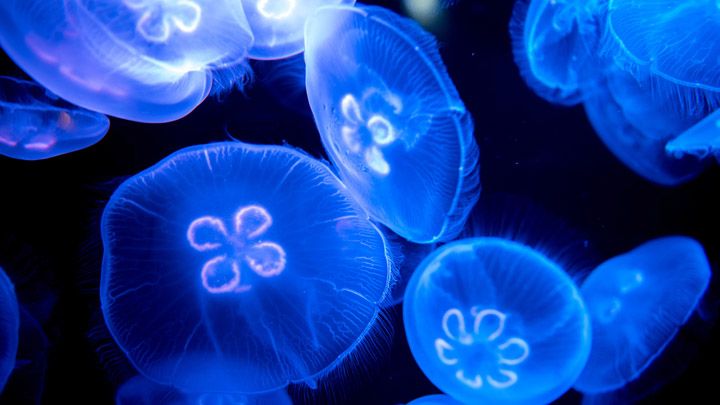 Popular dolphin show with unique tricks in Japan
Three dolphin shows are held each day in the "Dolphin pool" where three dolphins swim. The main event of the show is jumping catch ball between the dolphins which you can't see anywhere else. Don't miss the many bold tricks that adorable dolphins attempt.