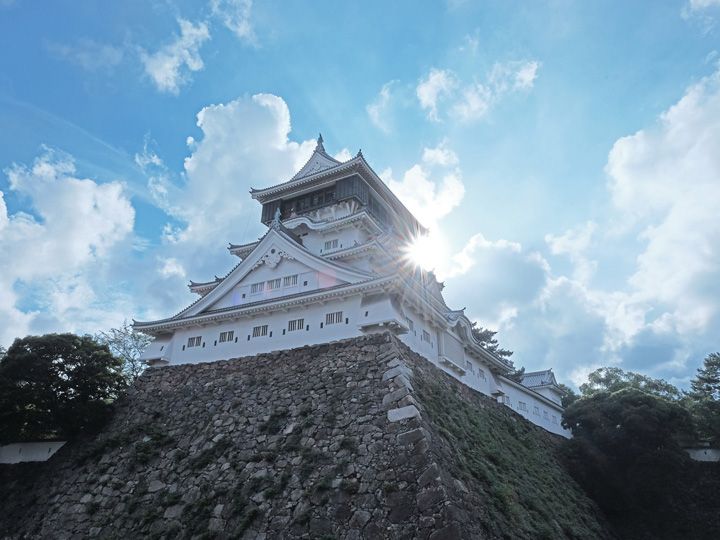 Kokura Castle, is the most famous sightseeing spot in north Kyushu. This is the symbol of Kokura, and it took seven years to build from 1602. The style of tenshu, the central tower of a Japanese castle, is called Kara-zukuri, which is rare in Japan. With this style, the 5th floor is larger than the 4th floor. Cherry blossom view in spring from the tenshu is very beautiful, so this is a popular flower viewing spot. In the castle, they have a museum which uses high technology such as a trick theater and a diorama of a castle town with 1,500 Japanese paper dolls. Beside the castle, there is a beautiful Japanese garden called Kokura-jo Teien.
Tenshu, that has a larger top floor
In the tenshu of Kokura Castle, the 5th floor is larger than the 4th floor, and this style is called Kara-zukuri. There is no peak on the roof of the 4th floor, and the 5th floor sticks out. It is said the purpose is to make the building look like there are less levels. This tenshu is a rare style which can only be seen in a few places in Japan.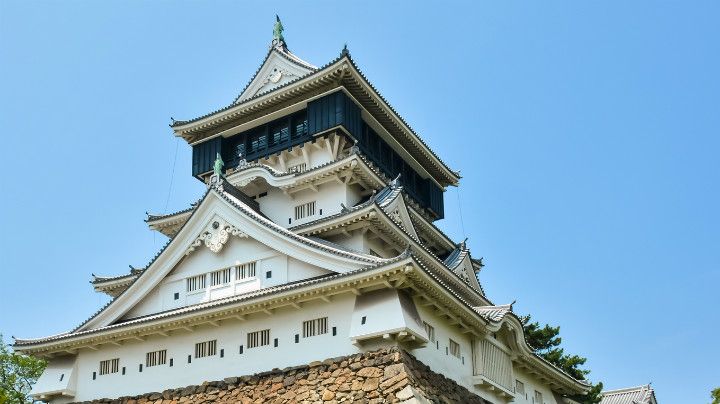 Kokura-jo Teien
Kokura-jo Teien is a beautiful Japanese garden right next to Kokura-jo which has a low-mount pond as a center. The garden has a garden zone, a shoin (study room) zone, an experience zone and an exhibition zone. You can enjoy and learn Japanese traditional manners and life by various exhibition.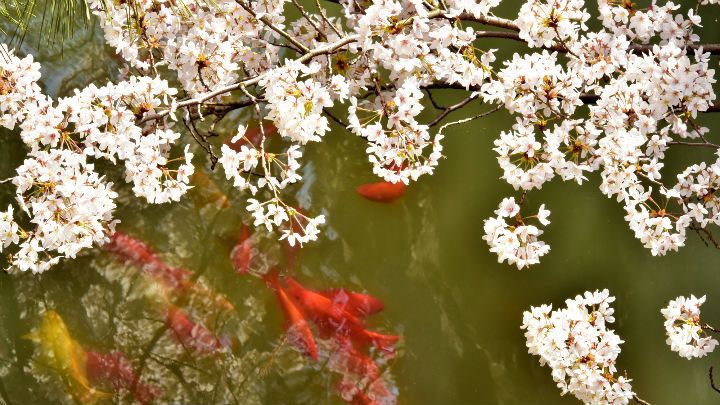 Cherry blossoms of Kokura-jo
Around the castle, there are about 300 cherry blossom trees, so Kokura Castle is also a famous sightseeing spot for flower viewing. Since cherry blossoms are lit up during the season, many people visit to enjoy Yozakura, night cherry blossoms. Of course, seeing Kokura Castle under the cherry blossoms at daytime on a spring day, is also a great moment.