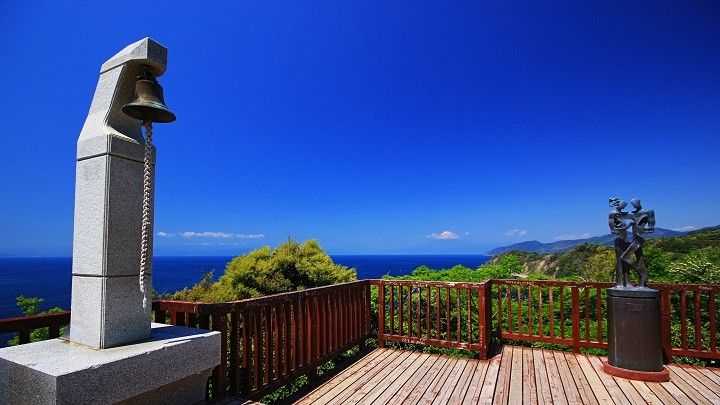 (Source: PIXTA)
Promenade Leading to the Cape
From the entrance to the tip of Koibito Misaki is around 700 meters. A "board walk" with a nice wooden feel is installed so visitors can walk comfortably. Once you reach the end while looking at the greenery and the shimmering ocean, at one point, you will be greeted by a clear and marvelous view of the horizon.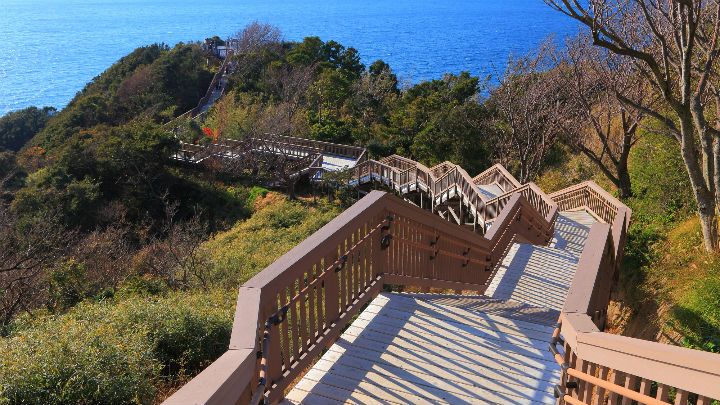 (Source: PIXTA)
Love Call Bell that Fulfills your Love
In the middle of the "board walk," the "love call bell" is installed. Try ringing it three times and then calling out the name of your significant other; it is said that this will lead your romance to be successful. Be careful not to miss it, as it is often confused with the "golden bell" at the tip of the cape.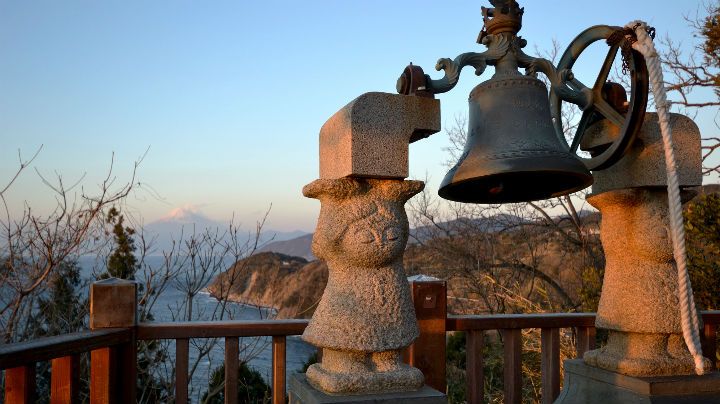 (Source: PIXTA)
Mt. Fuji Floating on Suruga Bay
Mt. Fuji is on a lot of people's must-see list when visiting Japan. At Koibito Misaki, you can see Mt. Fuji on the other side of Suruga Bay. West Izu has many capes. The beauty of the coast line is also a must-see.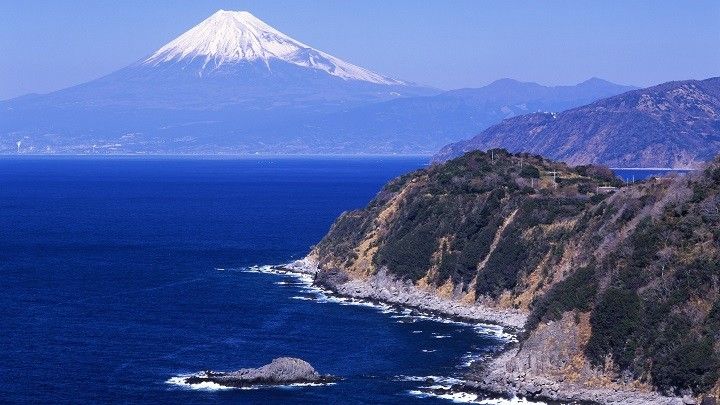 (Source: PIXTA)
A Romantic Sunset
West Izu is among the top sunset spots in Japan. From Koibito Misaki, you can see the sun setting while it colors the great ocean in its warmth. However, the entrance is restricted with a rope after 17:00. Visitors may enter the cape at their own risk but there are no lights within the park so be sure to be back at the entrance before complete sundown.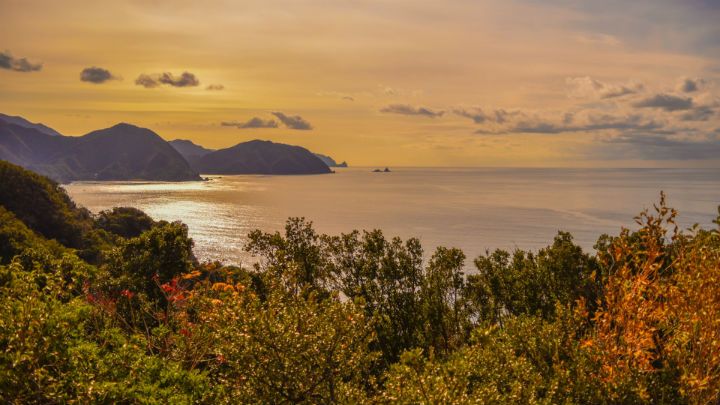 (Source: PhotoAC)