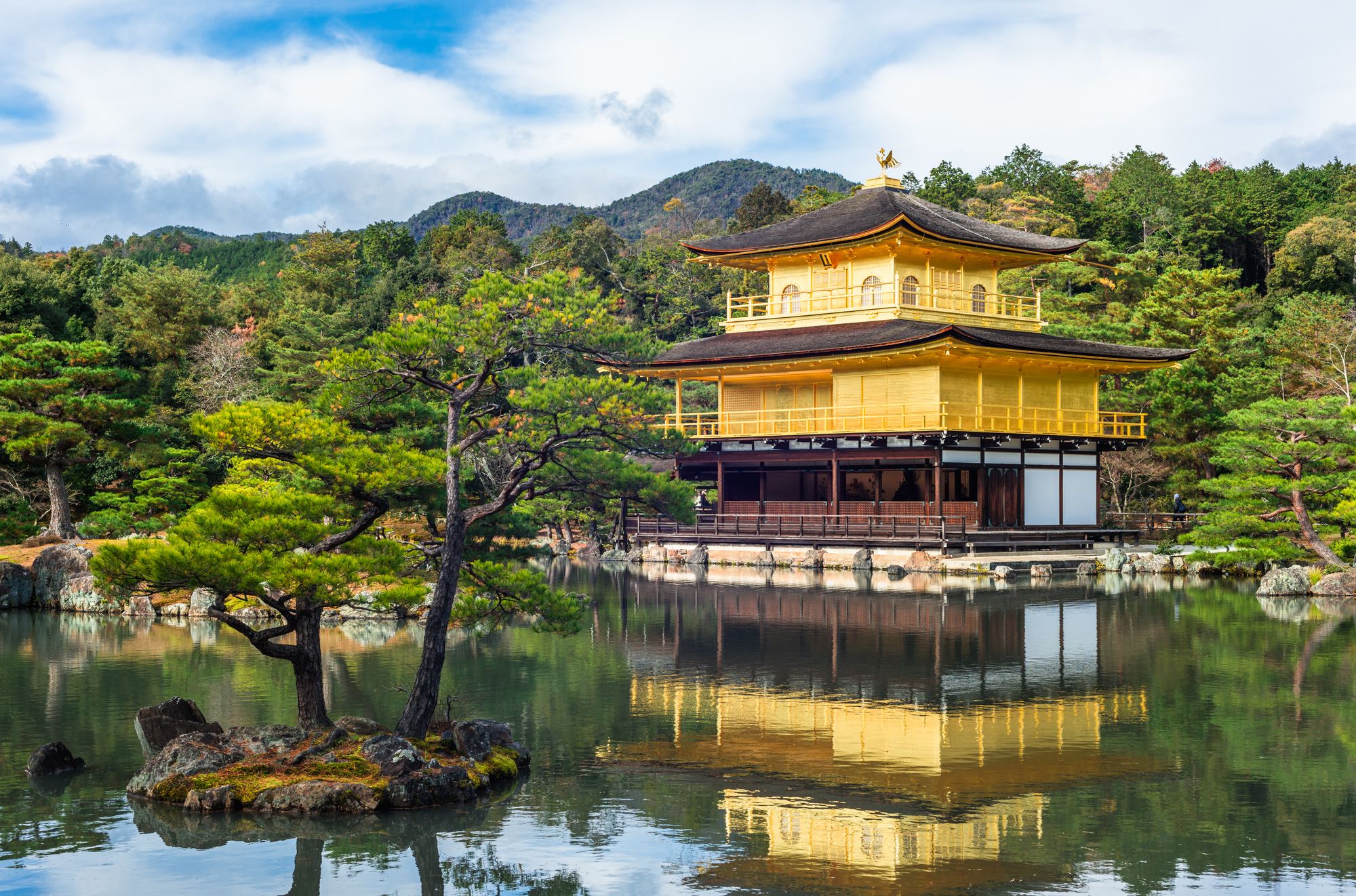 (Source: gandhi / PIXTA)
Kinkaku
The Kinkaku (golden pavillion), shining gracefully, is the representative structure of Kinkaku-ji. It is constructed with three levels showcasing different styles, with the second and third levels being lacquered and then covered in pure gold leaves on the surface. The amount of gold adds up to 20 kg and is a luxurious beauty that is a must-see.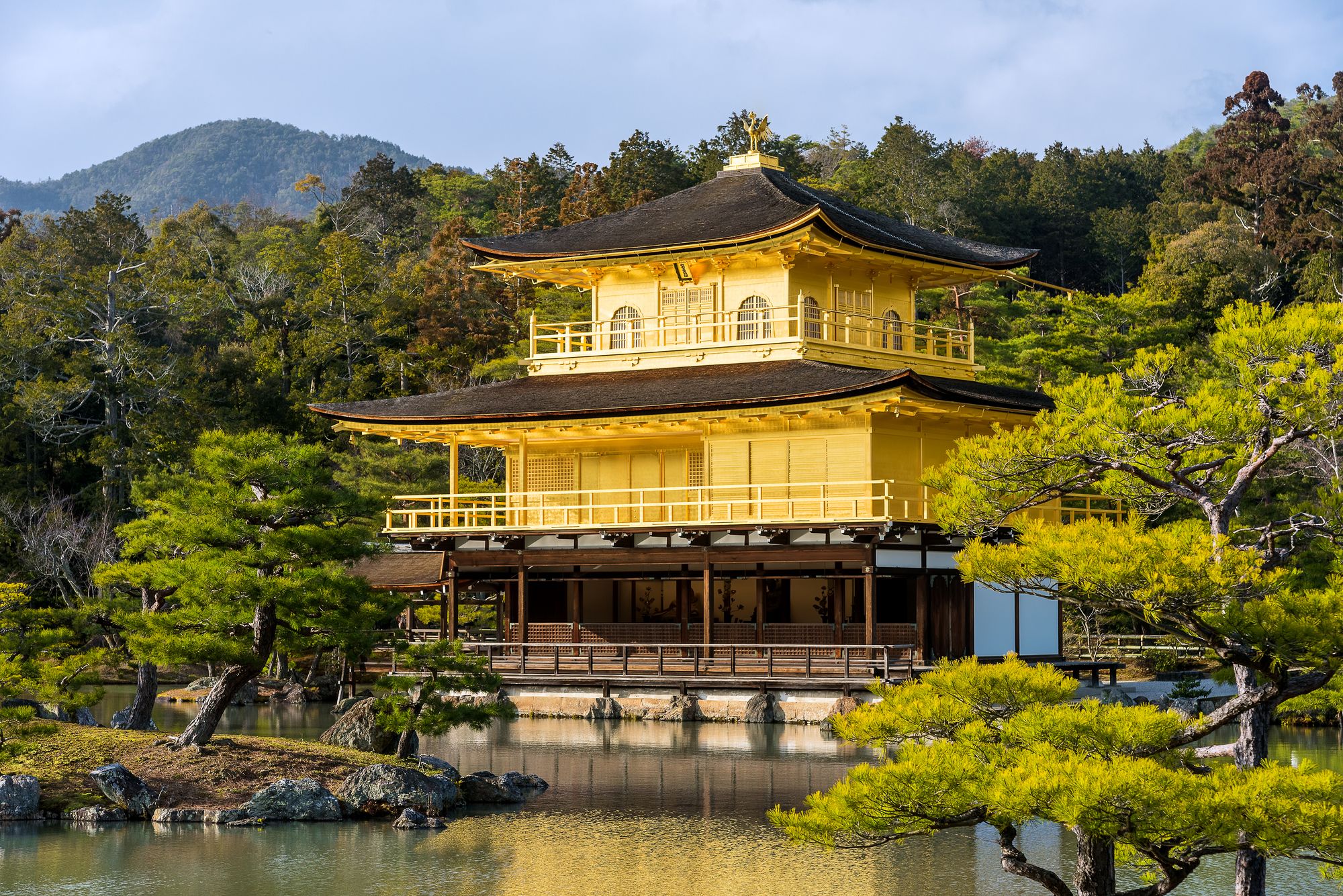 (Source: BigGabig / PIXTA)
Kyokochi (pond)
Kyokochi is a large pond in the garden covering half the size of the premises. It is surrounded by beautiful nature throughout the year and with the mountains in the background on the west side of Kinkaku-ji. On clear days, you can see the whole landscape reflected on the pond like a mirror truly creating the image of paradise. It is a famous spot to view autumn leaves and is a popular photo spot!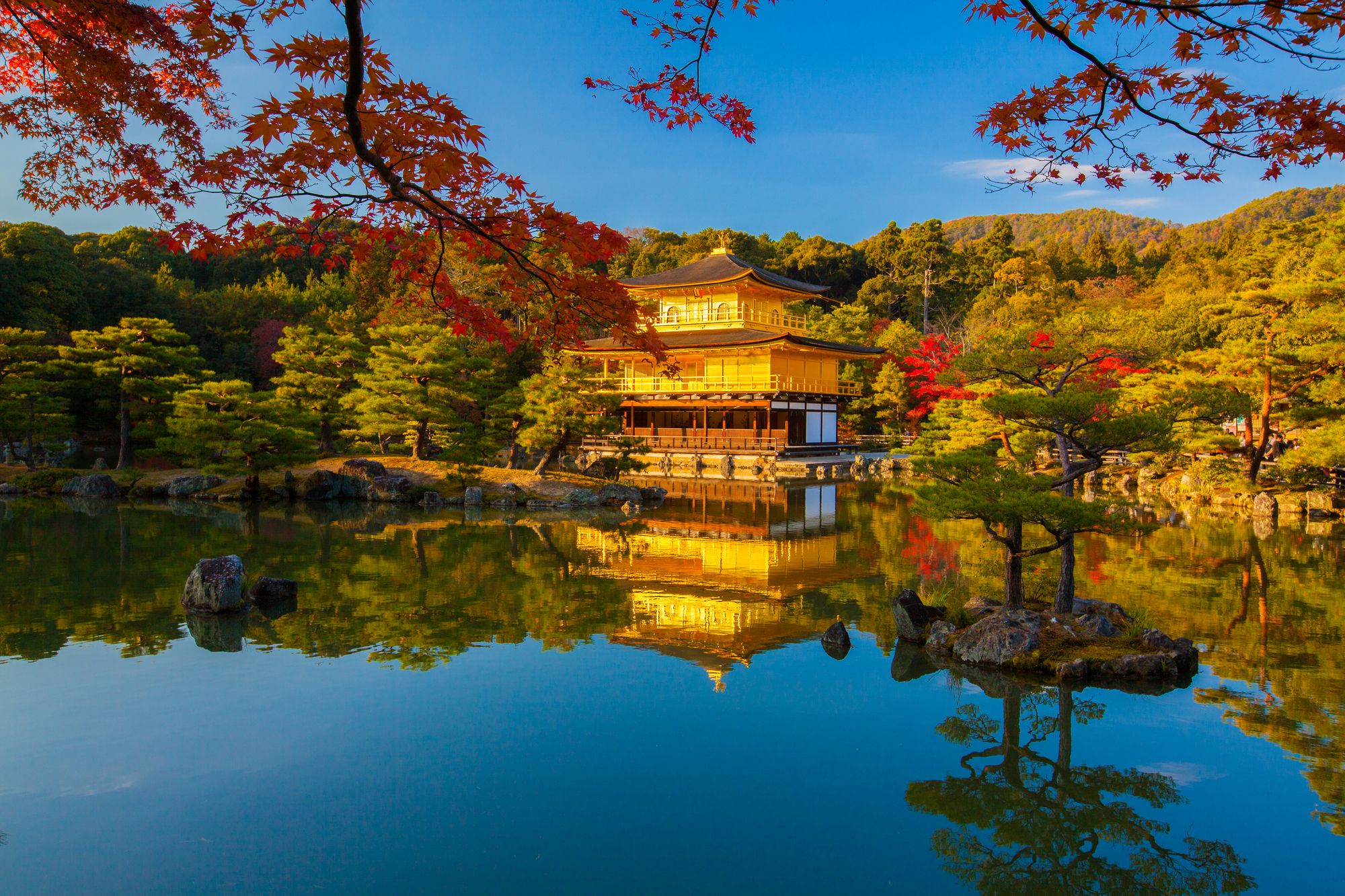 (Source: chariari / PIXTA)
Ryumon-taki and Rigyoseki
Ryumon-taki is a small waterfall located on the north side of Kinkaku-ji, but gives the garden a calm atmosphere. Placed beneath it is Rigyo-seki (rock). This is based on the story of "Toryumon," in which a carp turns into a dragon after climbing up a waterfall, and the rock resembling a carp looks like it is splashing water and ascending into the waterfall like a dragon.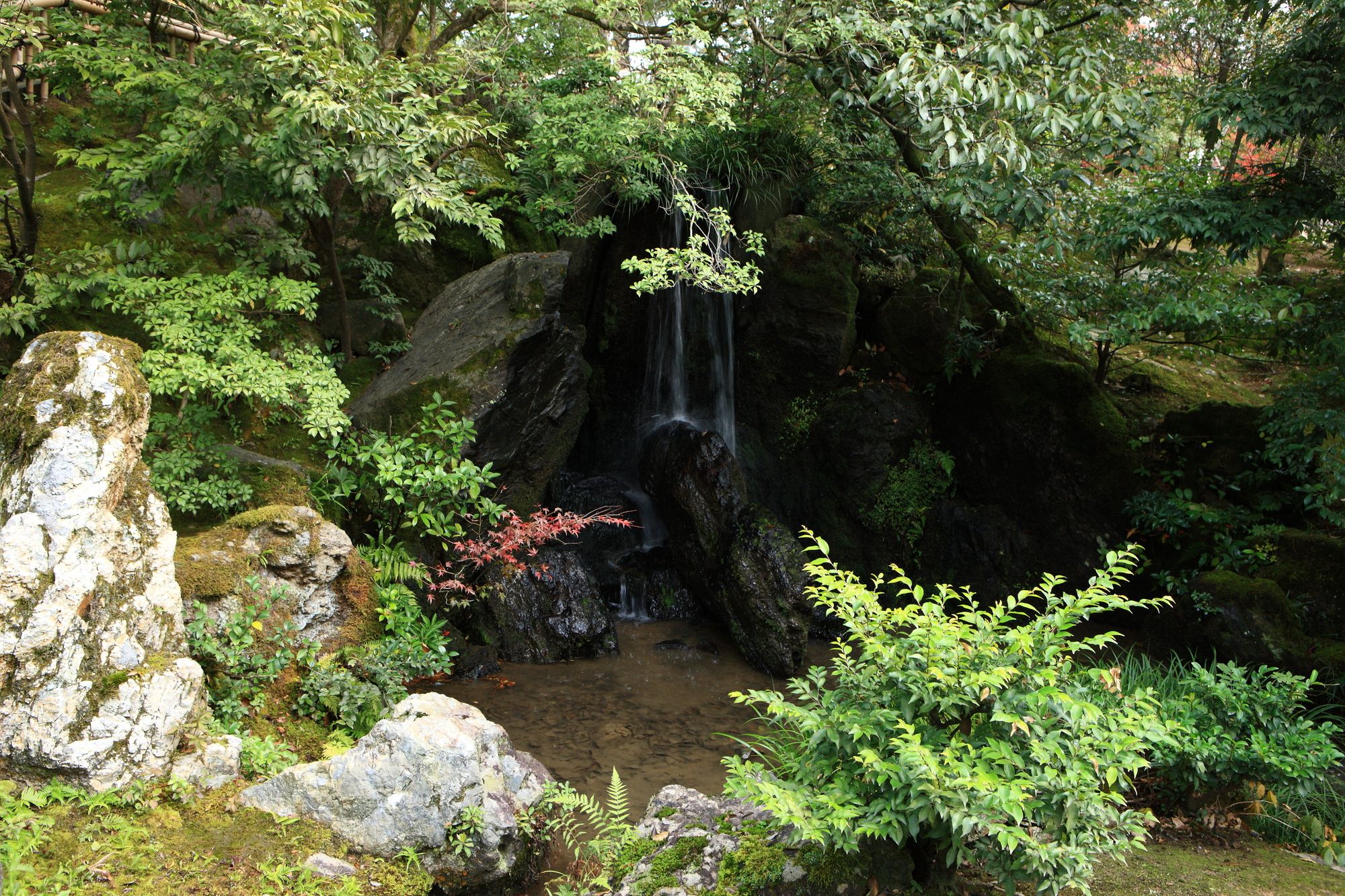 (Source: そら / PIXTA)
Illumination, autumn leaves, snow covered Kinkaku-ji
Kinkaku-ji takes on a completely different look according to season and on time of day. The red leaves in autumn in contrast with the gold is as beautiful as snow-covered Kinkaku-ji in winter, and therefore many visitors visit throughout the year. The dreamy atmosphere with the light up at night is something that can not be seen during the daytime.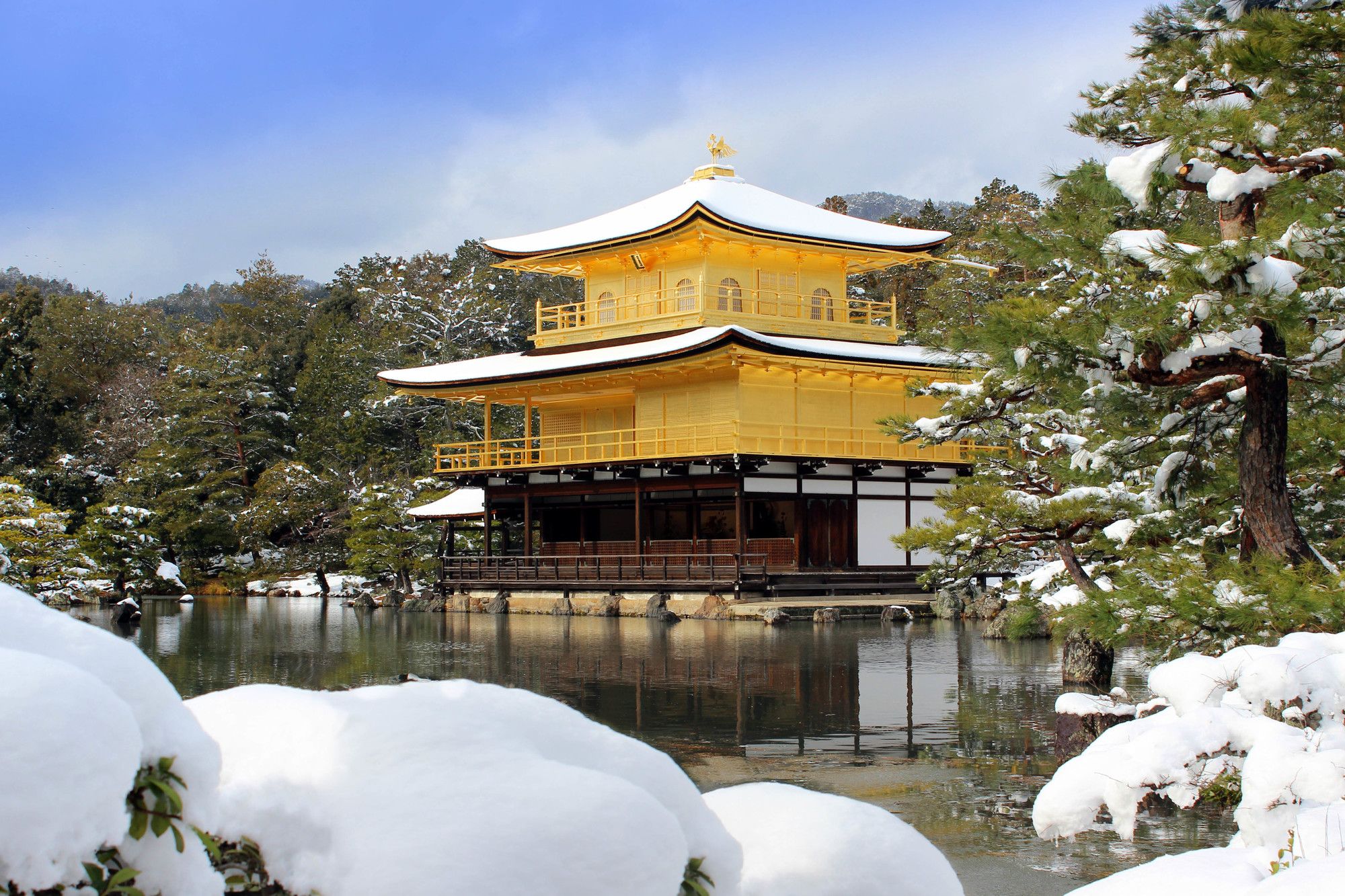 (Source: SUYA / PIXTA)
 Kinkaku-ji Fudokama tea house
A tea house is located near the exit of Kinkaku-ji. Guests can choose a seat either indoors with tatami or on a bench outdoors. Although Kinkaku-ji is a place filled with tourists, this is a quiet corner where you can take rest after having walked around. (Japanese matcha sweets set with gold leaf 500 yen)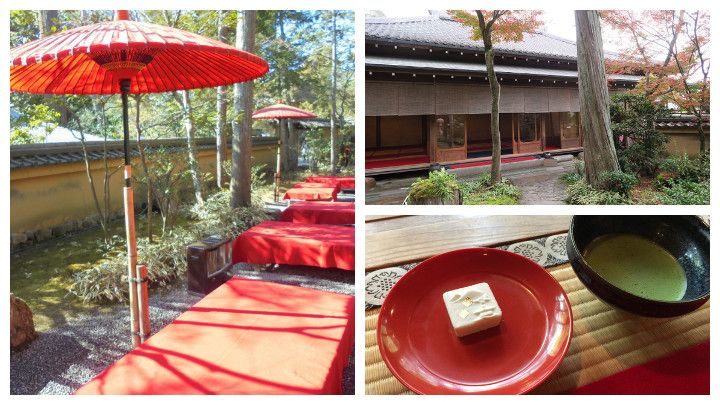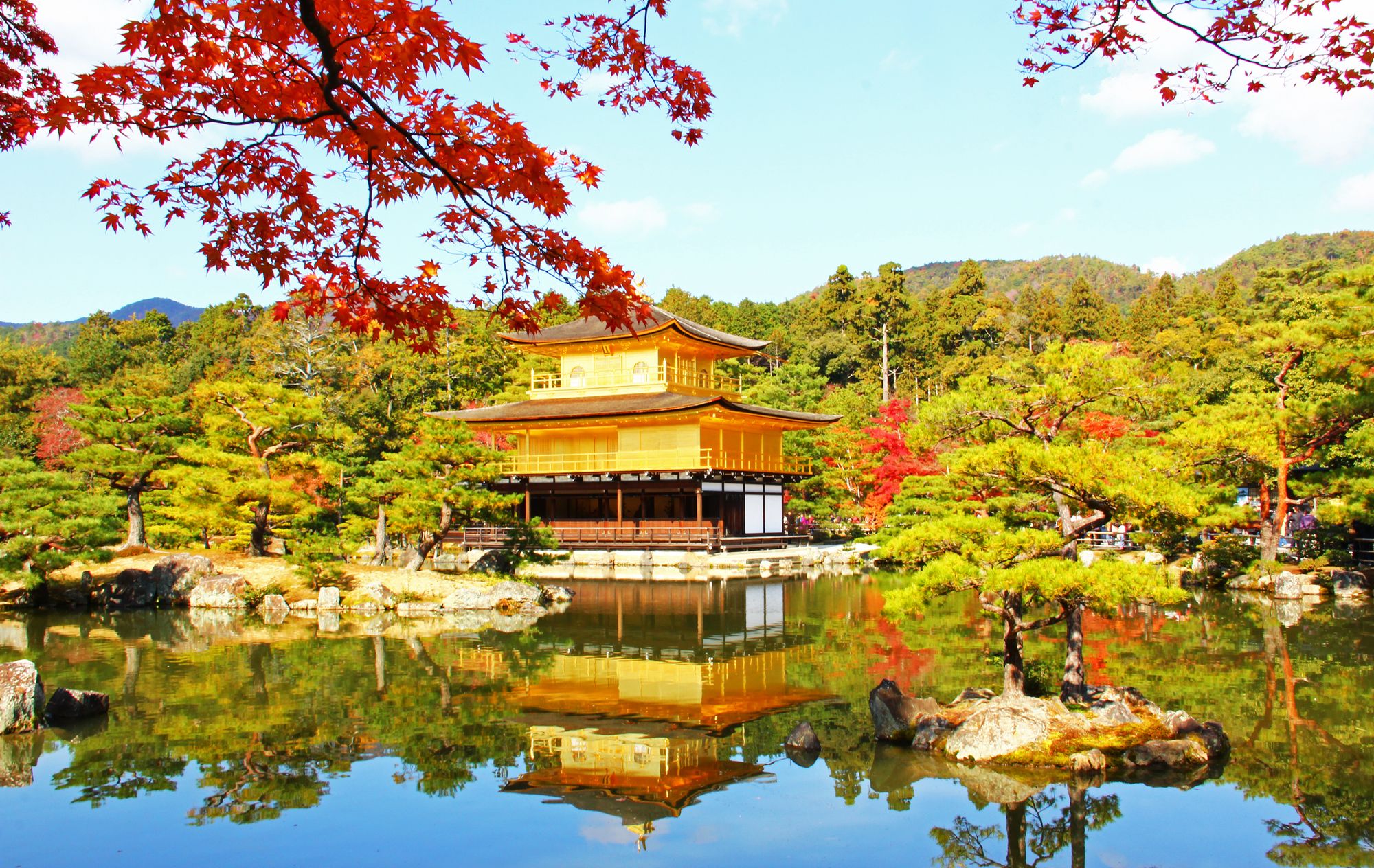 (Source: smile / PIXTA)