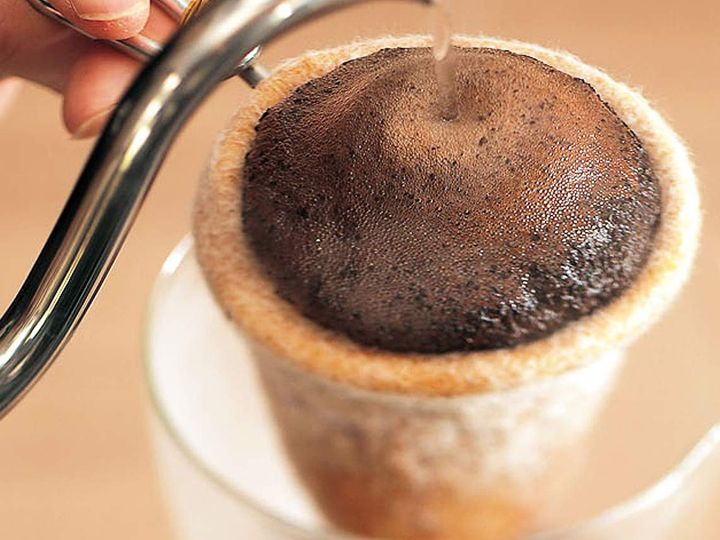 At Kanazawaya Coffee Shop, they serve house roasted coffee brewed with a flannel filter (known as a nel drip). They import selected coffee beans from around the world and carefully brew each cup. Their popular house blend has a rich and deep sweet flavor. They also feature local black tea called Kaga Kocha as well as various sweets including a parfait made with house roasted cacao beans. This is a relaxing cafe that stands in the traditional Japanese town of Kanazawa City in Ishikawa Prefecture.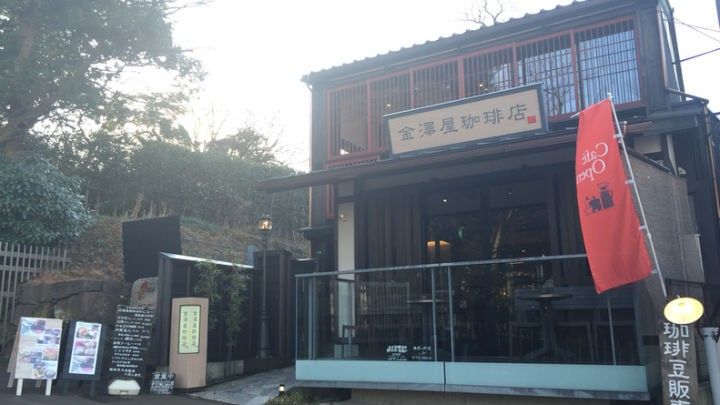 (Source: 食べログ)
Paying Attention to Details: House Roasted Coffee Beans
They import their raw beans from designated producers from all over the world and roast them in-house. They create various kinds of house blends to meet their customer's preferences and brew each cup carefully through flannel cloth. Their homemade sweets are served on plates that are crafted by local artists.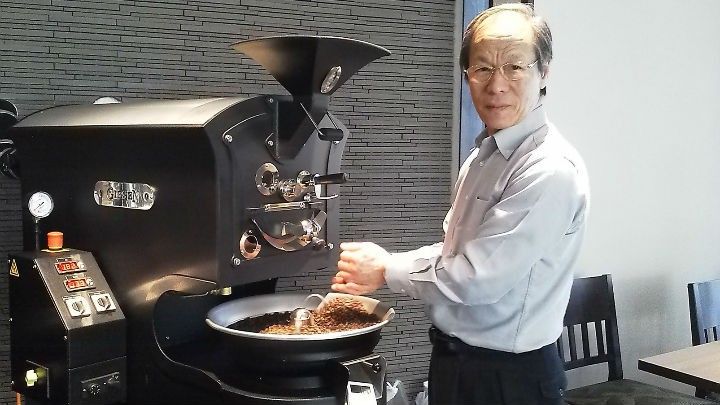 (Source: 食べログ)
A Combination of Local Kaga Kocha and Sweets
Although the cafe specializes in coffee, one of the most popular items is a combination of Kaga Kocha (Kaga black tea) and a Japanese confectionery (1,080 yen). The local black tea is served with the regional specialty Fumanju (sweet dumpling made with wheat gluten). You can also enjoy the beautiful Kutani ware that is a local product as well.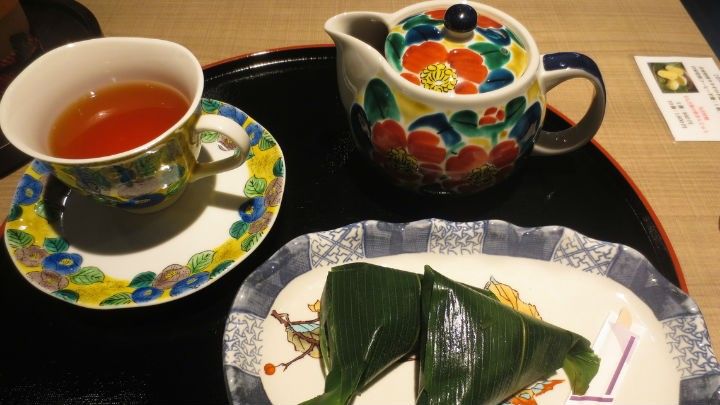 (Source: 食べログ)
A Wide Variety of House Blended Coffee
You can choose your coffee from various kinds of house blends that are crafted with select beans. They have dark roasted Hyakumangoku Blend (540 yen) that has a deep and rich flavor. Toshiie Blend (500 yen) has a peasant acidic flavor and is exclusive to this main store. The Kiwami Blend (600 yen) is their ultimate blend.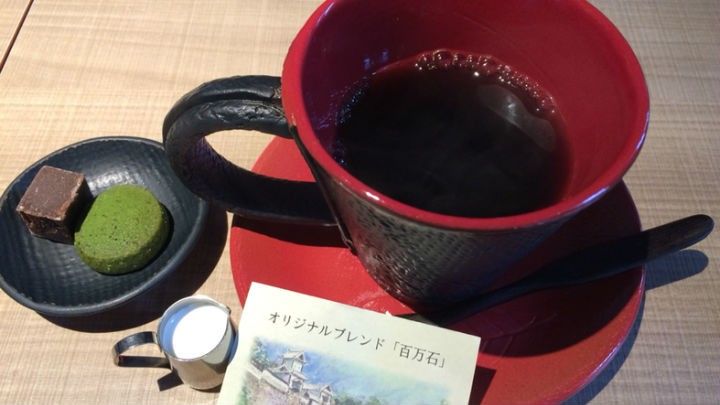 (Source: 食べログ)