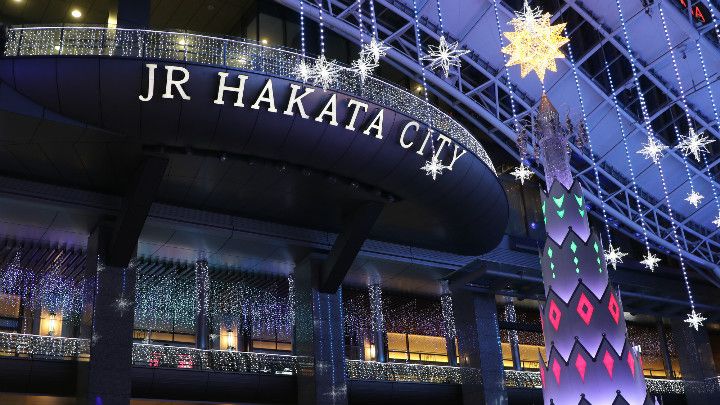 This is Hakata train station's building which houses Amu Plaza, which has about 230 specialty stores; Hakata Hankyu, a department store; City Dining Kuten, Japan's biggest restaurant complex; and Tokyu Hands, a DIY and lifestyle store, which is the first branch in the Kyushu area. Occupying 1.8 million square meters, it is the largest commercial space in the country. It also has a rooftop garden called "Tsubame no Mori Hiroba," cultural facilities like event halls and has become Kyushu's newest, popular landmark.
Amu Plaza Hakata
There are 230 stores inside the fashion complex Amu Plaza Hakata within JR Hakata City. It is an entertainment area incorporating a giant restaurant area called City Dining Kuten, and cultural facilities like a cinema, a multipurpose hall and even a rooftop garden.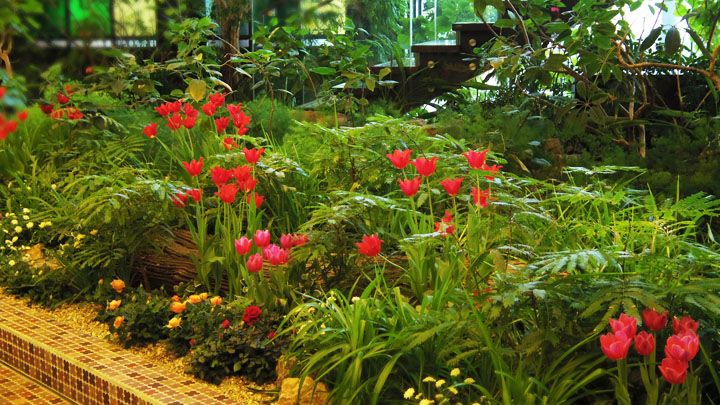 Hakata Ichibangai
Hakata Ichibangai in the basement is a spot with a selection of Kyushu's specialty foods. Hakata's popular and historic stores are all here. City Dining Kuten on the 9th and 10th floor is also famous, but Hakata Ichibangai should not be missed. There is a lot of familiar food like udon (thick noodles), ramen and teishoku (combo meals).
Hakata, City of Lights
JR City "Hikari no Machi, Hakata" (City of Lights, Hakata) is a popular, newly emerged illumination spot in Fukuoka. During Christmas, an amazing light installation with 700,000 light bulbs vividly decorate the JR Hakata City and envelopes the area in a romantic atmosphere. Mulled wine or hot wine and grilled sausage stalls line up in front of the station, so you can get a European-style Christmas feeling.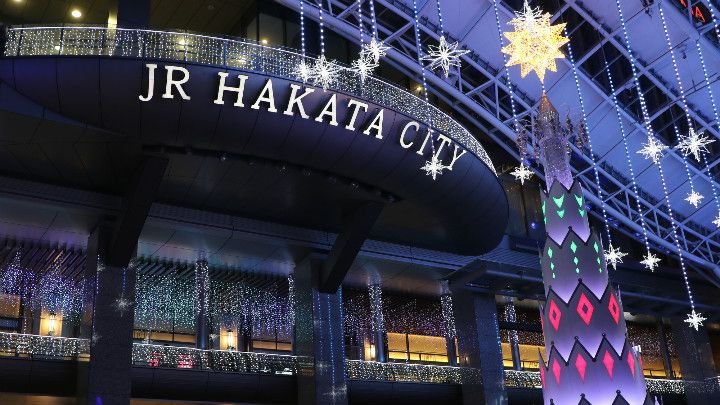 Hakata Station, a Shinkansen terminal stop
Hakata Station is a terminal station and the Shinkansen starts and ends here. Around 180 Shinkansen towards Tokyo and Osaka arrive and depart here every day. Hakata Station has world-class accessibility: Hiroshima, Kobe and Osaka can be easily reached from Hakata Station, and the airport is just 5 minutes away.