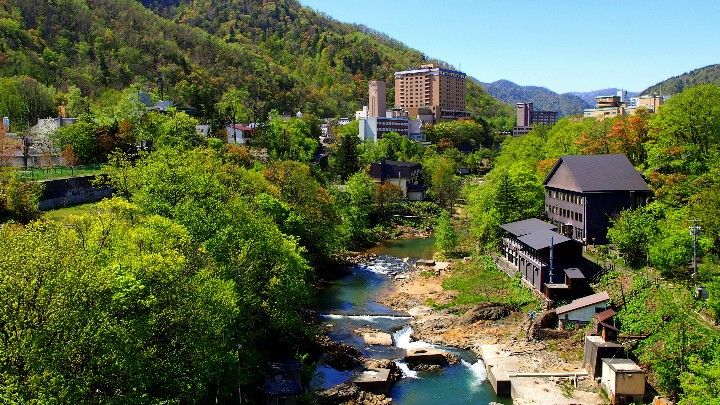 (Source: 定山渓温泉)
Jozankei Onsen
Jozankei Onsen (hot spring) source spurts 8,600 liters every minute. Many baths accept day trip visitors so that visitors can enjoy hot spring easily. Their outdoor baths have a great view that changes with season. Enjoy the view of crimson mountains covered with autumn leaves. The quiet winter mountains with snow looks stunning too.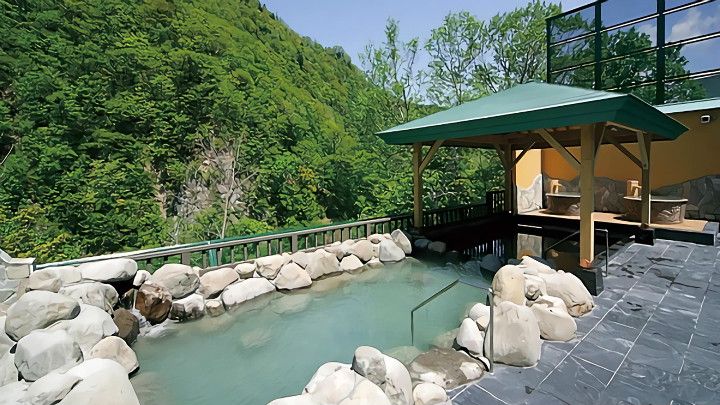 (Source: 定山渓温泉)
Hoheikyo Onsen
Hoheikyo Onsen is about 4 km away from the main area of Jozankei. Yawaragino-Sato is a hot spring facility for a day trip. It has one of the largest outdoor baths in Japan  which is large enough to have as many as 200 people at the same time. It is also known to serve rather unexpected specialty food for hot springs. Give it a try and taste their North Indian-style curry after you enjoy the bath.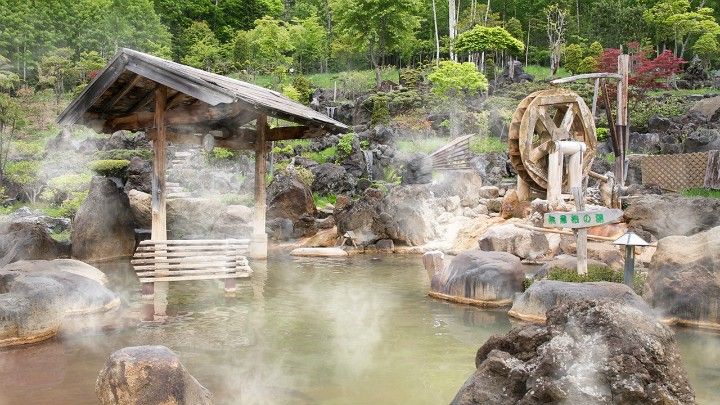 (Source: 定山渓温泉)
Jozan Gensen Park
Jozan Gensen Park was built to commemorate the anniversary of the birth of the founder of Jozankei Onsen. Among its free baths such as hand bath and foot bath, the most unique one is "onsen tamago hot springs." You can boil eggs in the hot springs hot water. The "onsen tamago"(hot springs boiled egg) is hard boiled in the yolk with a soft white.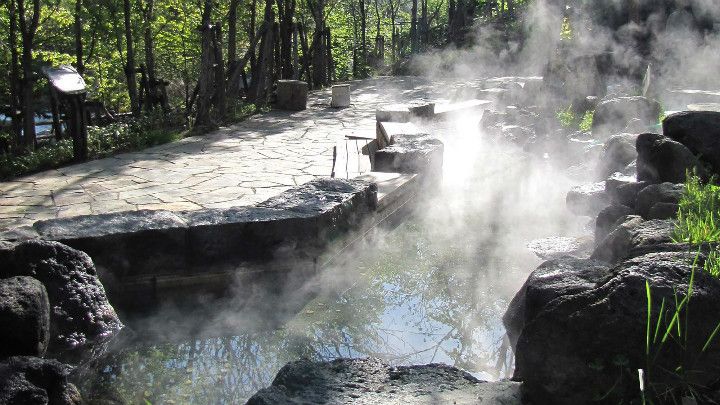 (Source: 定山渓温泉)
Futami Suspension Bridge
The beautiful red suspension bridge over Toyohira river is the best viewing spot in Jozankei. Futami Rock, Kappa's Pool are seen from this bridge and the scenery in autumn is especially gorgeous with the red and yellow autumn leaves.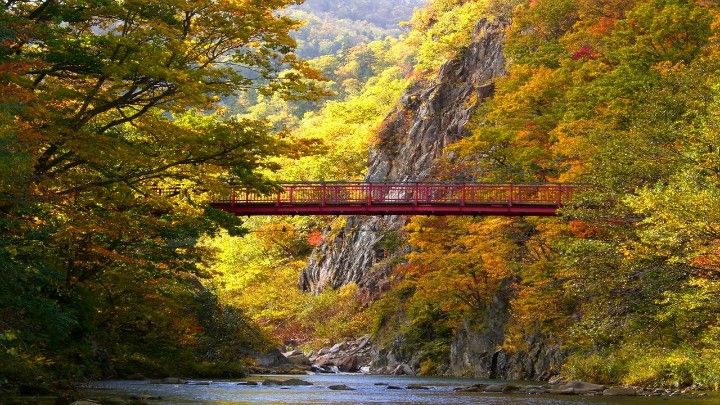 (Source: youtube)
Shiraito Falls
Jozankei Power Plant is the oldest hydroelectric power plant operated in Hokkaido. The water coming back from the power plant forms a waterfall called Shiraito Falls which is a popular spot that people enjoy for its therapeutic atmosphere. If you want to be more active, try canoeing down the river that starts at a nearby bridge.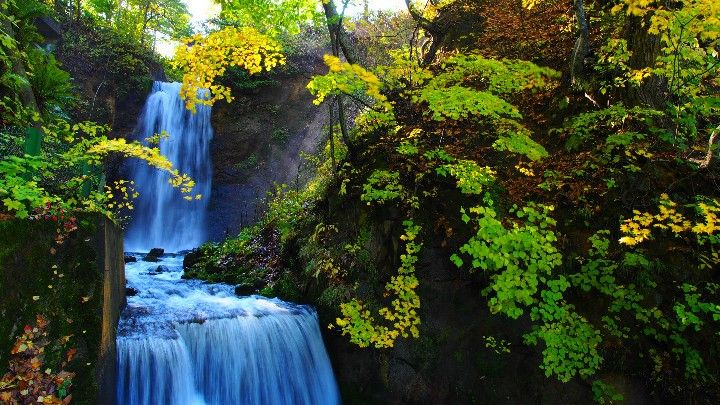 (Source: 定山渓温泉)
Town of Kappa Legend
Jozankei has the legend of Kappa, a mythical water-dwelling creature in Japanese folklore. There are many Kappa sculptures made by both Japanese and foreign artists seen everywhere in Jozankei.  Also, they sell Kappa character goods in the souvenir shops. The whole Jozankei onsen town promotes this Kappa legend.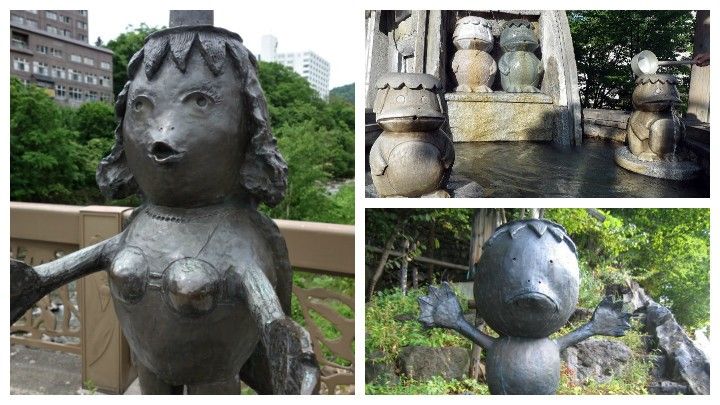 (Source: モノと趣味にまつわるエトセトラ)