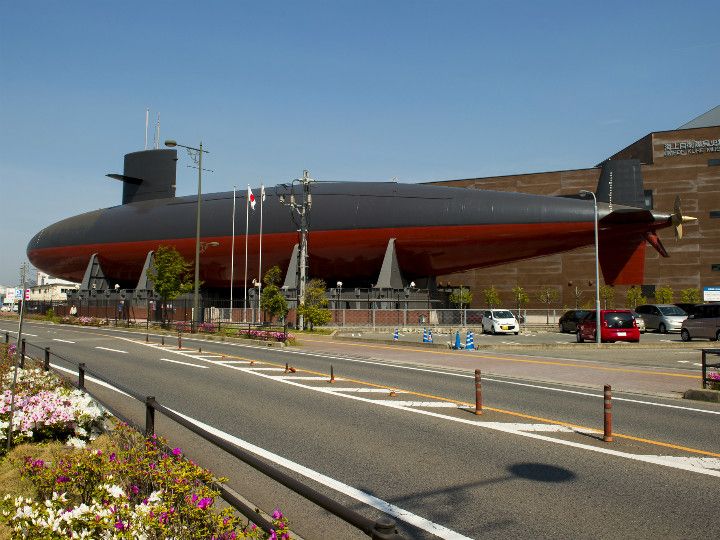 JMSDF Kure Museum is the only museum where you can enter and observe a real submarine in Japan. The 76-meter-long submarine is Akishio, which had been used by the Japan Maritime Self-Defense force from 1985 and decommissioned in 2004. Inside, the submarine is kept almost the same as it was. Visitors have the rare opportunity to see the controlling station, sleeping quarters and so on. They have large number of records to learn the history of the Japan Maritime Self-Defense Force and submarines. It is interesting for both adults and children.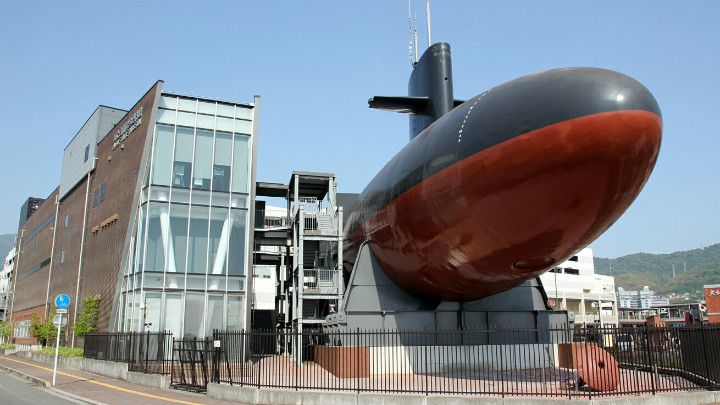 (Source: ぱんこの撮影日記)
Akishio, the Submarine
Inside, Akishio is kept almost as it was when it was in operation. You lose your sense of time in a submarine as you go deep under the water. Therefore, they make it a custom to keep red lights on at night to keep track of day and night. Some spaces in Akishio have red lights to demonstrate this. It is a precious experience to feel how it is like to stay in a submarine.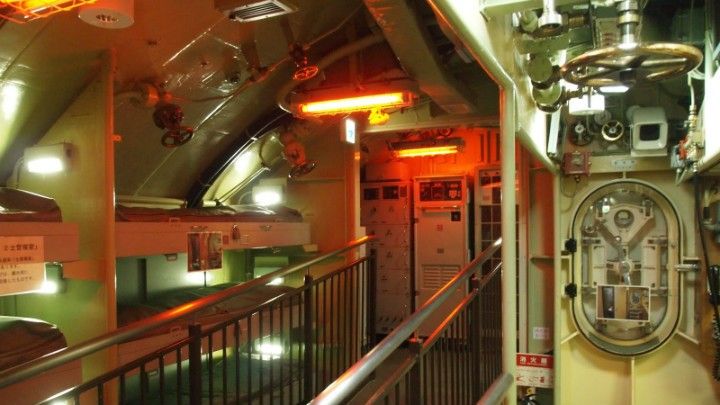 (Source: なんたって42歳!)
Photo Shooting in the Cockpit
The best entertainment in Akishio is the cockpit in the controlling station. The devices here are the only things you can rely on in the windowless submarine. The cockpit with various meters is open to visitors and it is a popular photo spot. Be a captain and take a photo here.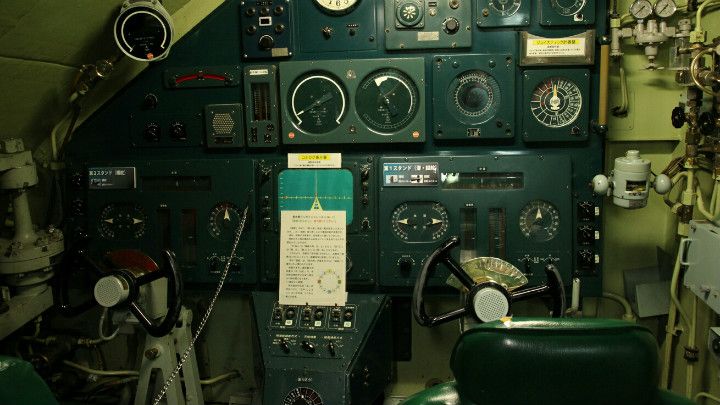 (Source: ぱんこの撮影日記)
Exhibition to Learn about the JMSDF and Submarines
The facility adjacent to Akishio has the exhibition of models of submarines in history and machine guns. The exhibitions are well planned to show the life in a submarine. For example, you can try the bunk bed in the sleeping quarters on Akishio or see the menu of meals that the submarine crew actually ate.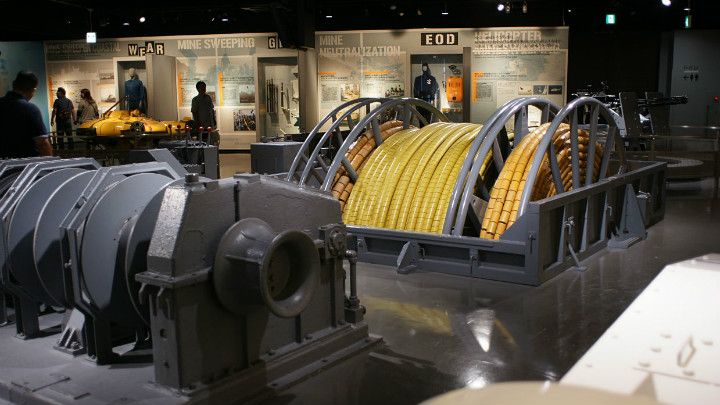 (Source: Ryan-Hiroshima α.Blog)