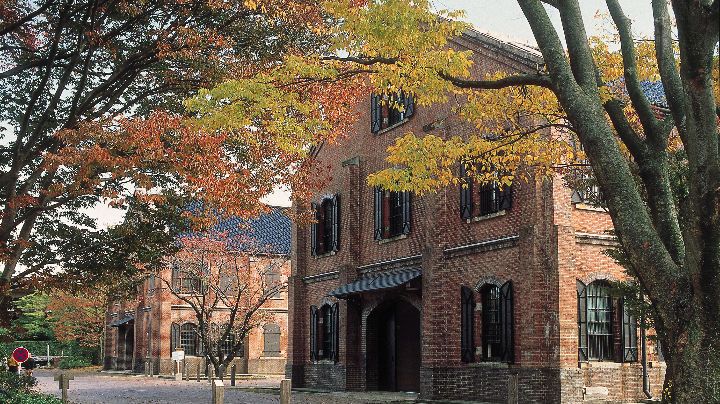 (Source: ©石川県観光連盟)
Former Military Armory: Red Brick Buildings
The wonderful shape of the three red brick buildings that have been reconstructed to match their original shape alone are enough to impress. Of the three buildings, one is used as a museum. The interior of the buildings are also registered as an important cultural property, so the museum displays are arranged in order to keep harmony with and preserve the value of the old construction.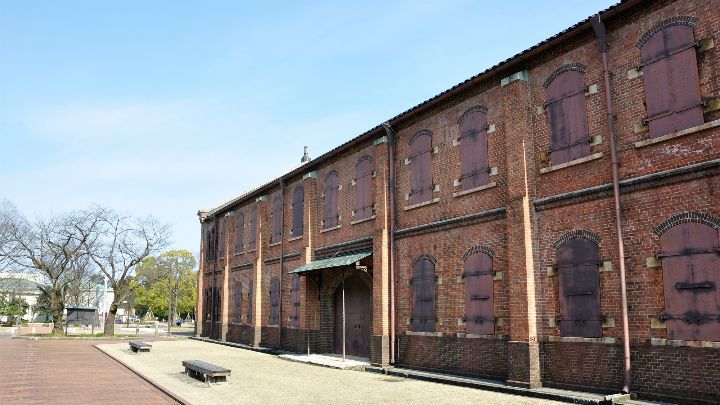 (Source: PIXTA)
Easy to Understand Displays on the Archaeology, History, and Folk Customs of Ishikawa
The main focus of the museum is the educational permanent display on Ishikawa. This display is divided into two sections, "Before the Edo Period," and "Since the Meiji Period" so one can enjoy learning about Ishikawa all the way from primitive times. Here, one can see a detailed diorama showing the procession of the local daimyo lord and his company traveling between Ishikawa and the old capital of Edo.
Hands-on Interactive Space
One section of the permanent exhibition allows people to experience the history of Ishikawa hands-on with tools and instruments used ages ago. One can even try on various historical outfits for free like the armor of a Kaga samurai and ceremonial 12 layer kimono of a court lady. In addition you can also try on traditional Japanese geta sandals and hold conch shells used as trumpets.
Powerful "Festival Experience Theater"
Experience impressive simulations of the various festivals of Ishikawa in the three screen mini theater. The powerful images and sounds will make you feel like you're right in the middle of a great festival.
Kenroku-en
Located only a three minute walk away from the museum is one of Japan's three greatest gardens, Kenroku-en. Here, one can feel the beauty of a traditional Japanese garden amid ponds, bridges, and tea houses. Each season provides a different experience of the park, which has earned three stars in the Michelin travel guide and is increasingly popular with foreign travelers.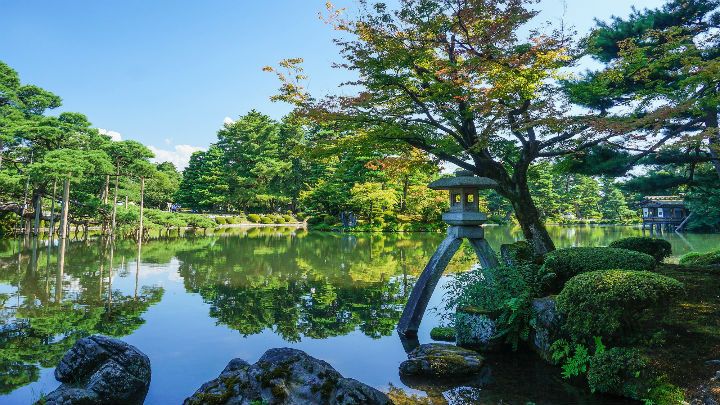 (Source: PIXTA)