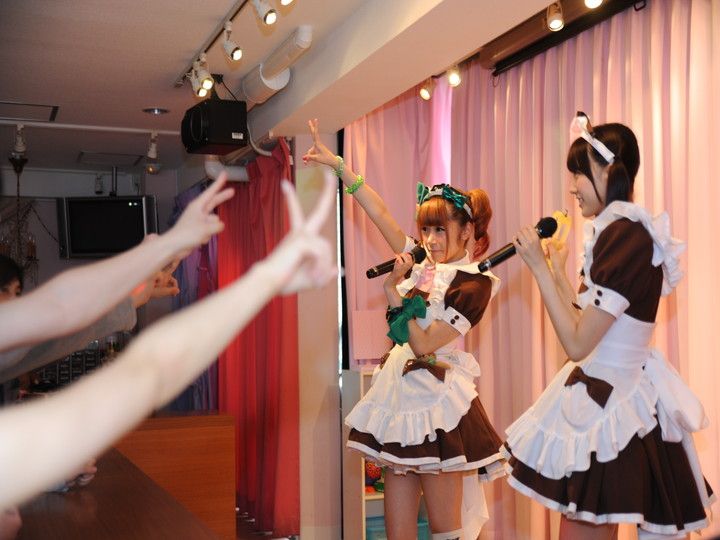 This extremely popular Maid Café has five branches in Akihabara. With 200 member-maids, the popular top 15 are called Premium Maids. The moment you set foot into this place, you are in a completely different world. A fun, fairy-tale atmosphere welcomes you. The number of foreign customers has increased in the past few years and the café has adapted to welcoming guests in foreign languages. Spending an hour in here, and you will know what it is to truly being a "Go shujin-sama (Master)."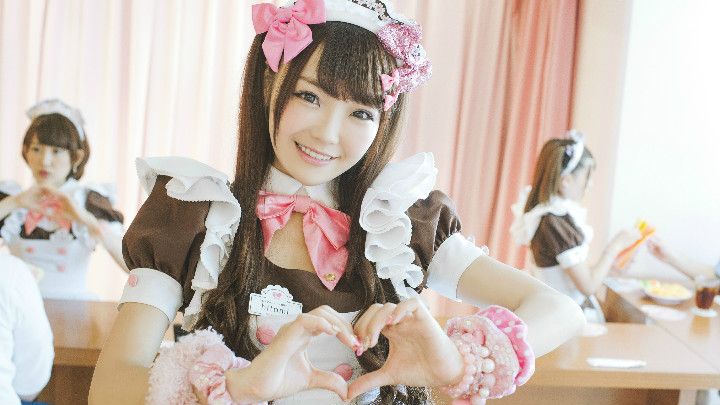 A Welcome with a Big Smile
Upon entering, a maid will welcome you with the phrase, "welcome home, Go shujin-sama!" She will ring a bell and show you to your table. Full of energy! Then, she will explain the menu and system in a charming and cute way!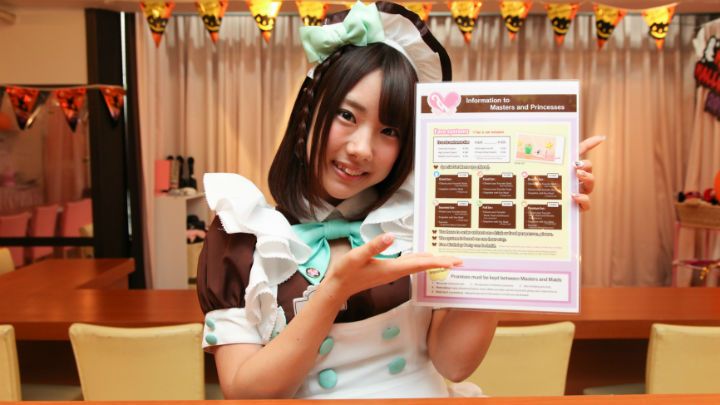 Art on Latte and Omurice 
Your maid will draw on your Latte (680yen) or if you order an omurice (omelet stuffed with rice,1,100yen), she will draw on it with ketchup. Cast a spell together to enhance its taste and enjoy your meal and drink!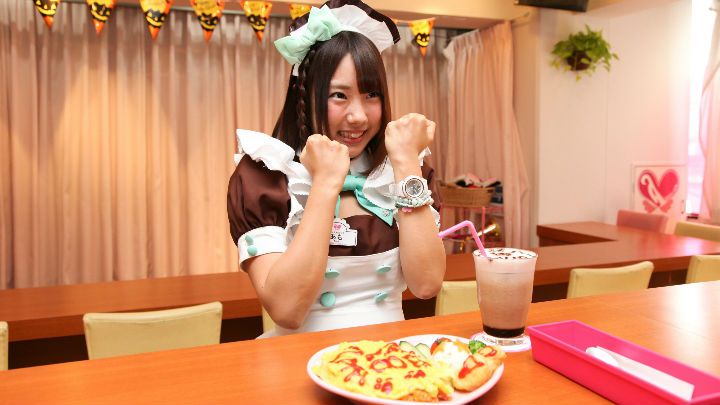 Get a Picture with a Message
You can take pictures wearing cat ears (570 yen) or play games (570 yen) with the maid, who writes a message on it immediately. The picture is given to you on the spot and makes for— a great souvenir!