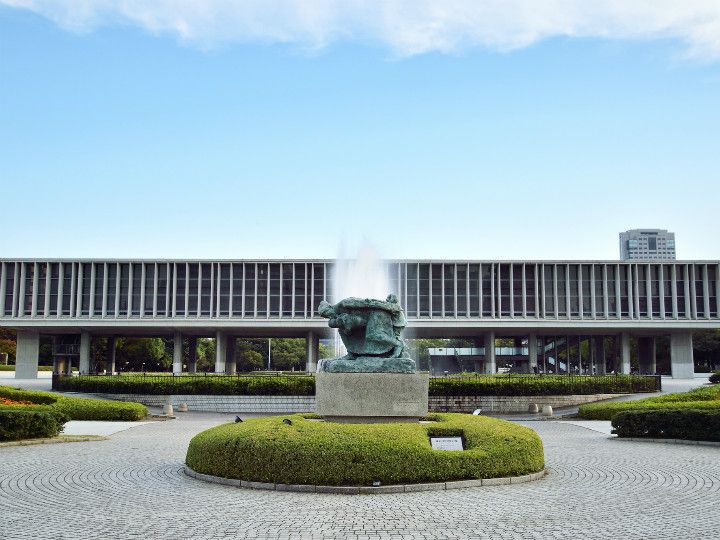 Hiroshima Peace Memorial Park has been serving as a stronghold for those wishing for war eradication and world peace because of its location at the center of Hiroshima, the first city ever to be hit by an atomic bomb. The park's museum exhibits various items, including photographs of downtown Hiroshima before and after the bombing and articles left by the deceased. Many tourists, both domestic and foreign, visit the museum conveying the cruelty of war and the menacing nature of atomic bombs.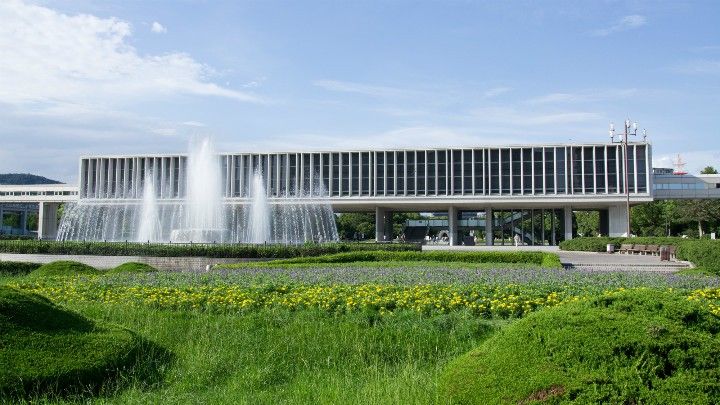 (Source: トシチャン / PIXTA(ピクスタ) )
Panoramic model of the city
A red ball above a panoramic model of the city indicates the spot where the atomic bomb had exploded. The model helps one gain the perspective and understanding of how that one hit was all it took to reduce the city to ashes.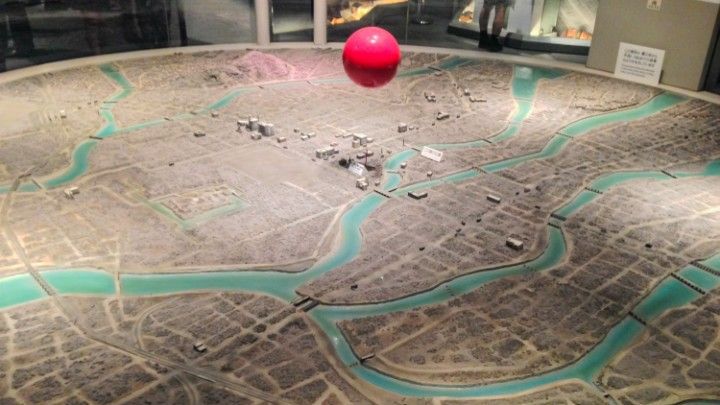 (Source: 土と雪と)
Items left by the deceased
Inside the museum is also an exhibit of the items that belonged to the victims. A watch that had stopped ticking at the exact moment of the bombing and a pair of glasses melted by the heat are just a few examples of such remains vividly portraying the intensity of the event and are items of historical importance that you can view only at this museum.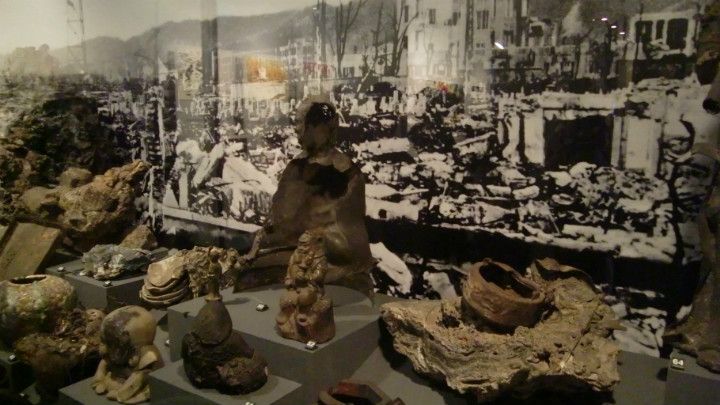 (Source: DI★ction★ARY)
Drawings by residents
Other items exhibited at the museum include drawings by the victims. While the subject matter is diverse ranging from the portrayal of the city just after the bombing to that of the casualties, people suffering from their wounds, they all share the underlying anger and sadness felt by the residents towards the war.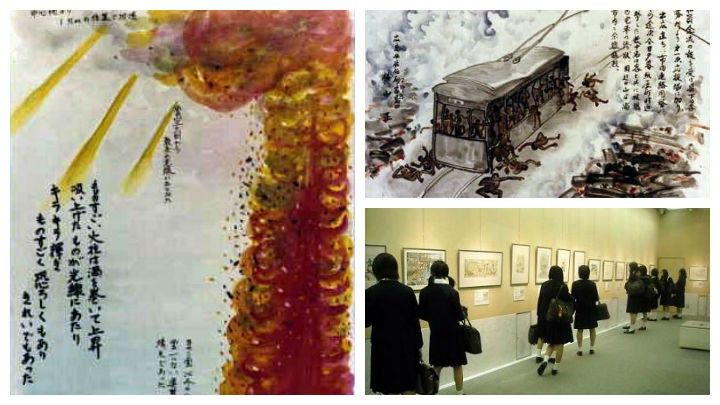 (Source: 広島平和記念資料館)
Message for peace
Near the exit of the museum are displayed messages from public figures who visited the museum. These messages seeking for world peace are handwritten not only by Japanese figures but also by leaders and royalty from all over the world. There is also a notebook in which any visitor can write their own message for peace.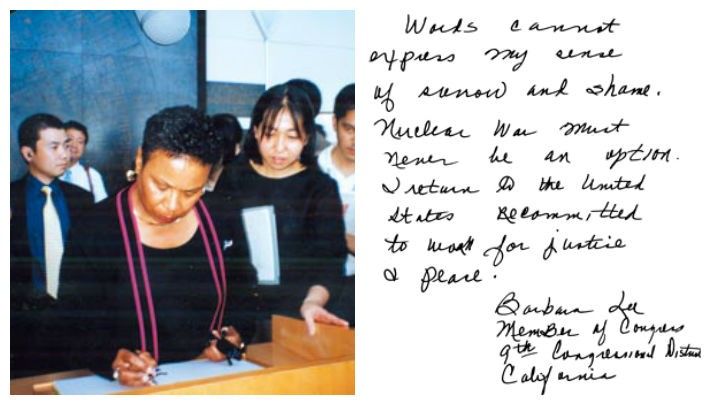 (Source: 広島平和記念資料館)
Hiroshima Peace Memorial Park
In Hiroshima Peace Memorial Park, there are buildings and statues reminding visitors of both the menacing nature of the atomic bomb and our forever wish for world peace, which include the Atomic Bomb Dome, a memorial cenotaph for the victims and Hiroshima National Peace Memorial Hall for the Atomic Bomb Victims. Many visitors find that time flies at this vicinity as they obtain a comprehensive understanding of Hiroshima's misfortune.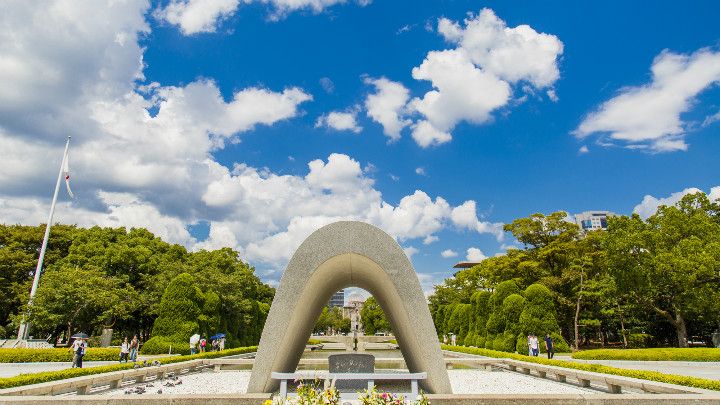 (Source: BLAST / PIXTA(ピクスタ))