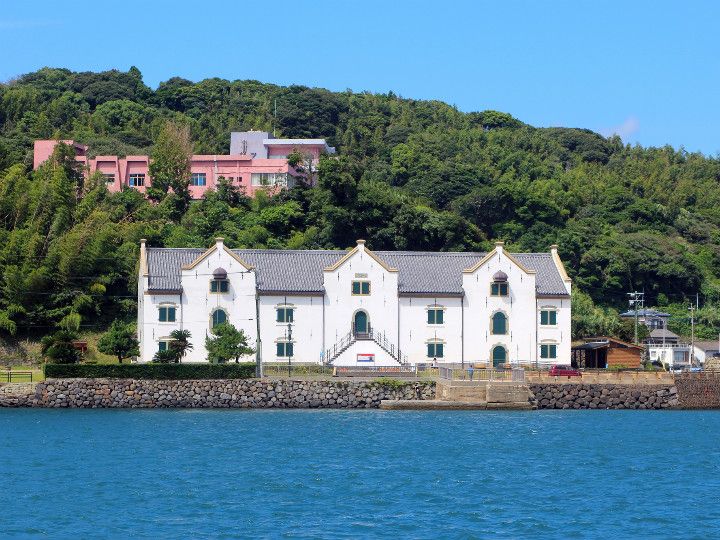 Hirado Dutch Trading Post (Hirado Oranda Shokan) was established by the Dutch East India Company and was a base for trading in East Asia. It was built in 1609 when diplomatic relations between Japan and Holland were established, and the building was used to manage the imported goods. After being demolished in 1641, the base moved to Nagasaki from Hirado. A warehouse of the Hirado Dutch Trading Post was restored in 2011.  In the facility, you will find valuable documents relating to Dutch exploration during the Age of Discovery and history about the relationship between Hirado and Holland as well as Japan and Holland.
Building Combining Japanese and Dutch Styles
The restored building was originally an immense stone warehouse that was built in 1639. It was the first western-style building in Japan. The style of the new building is a cross between western and Japanese styles. The exterior and the structure follow the Dutch style, but it incorporates Japanese elements in some parts such as the roof.
Experience Working at the Trading Post Through Time
An office of the captain of Hirado Dutch Trading Post is recreated in the building. You can experience what it was like to be a captain. When you sit at the desk and hold a quill pen, you will feel like you are Jacques Specx who was the first captain of Hirado Dutch Trading Post!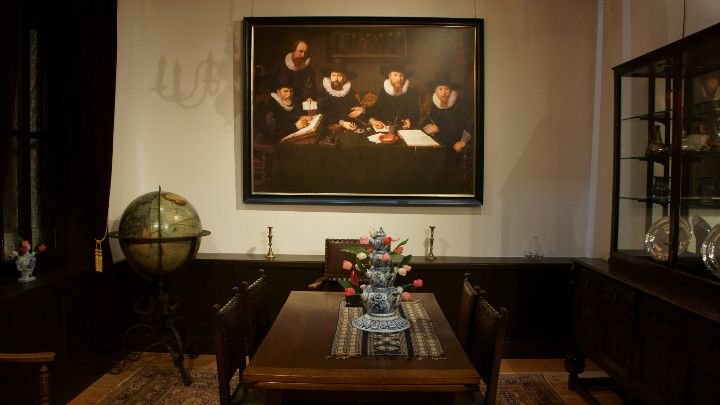 Joto no Hana Acted as a Lighthouse
There is a stone platform in the northeast corner of the trading post. The beacon called Joto no Hana was a lighthouse for the Dutch ships when they entered the port. Still now, it beckons to the ships that enter and exit the port of Hirado as a witness to history.
Dutch Related Remains in the Area
In the surrounding area of the trading post, you will find evidence of interchanges between Japan and Holland such as Oranda Bei (Dutch Fence) that was built to hide the trading post from the outside. There is also Oranda Ido (Dutch well) that was used by the staff of the trading post and Oranda Bashi (Dutch Bridge) that was built by local masons using the skills that they acquired while building the trading post.