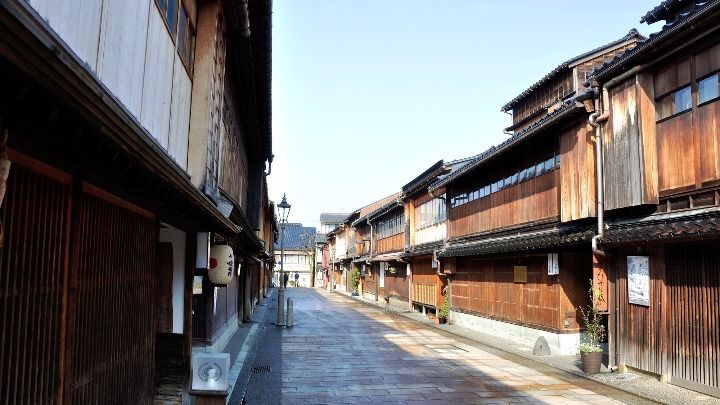 Situated in Kanagawa Higashi Chagai District, this is the biggest tea house in Kanazawa. With about 200 years of history, it is chosen as preserved architectural building by the city of Kanazawa. The place is open to public during daytime. At night, a glorious geisha party is still organized for only one party a night even today. In a beautiful building where many movies and TV shows are shot, you can experience the gorgeous atmosphere of a geisha party from ancient times. There is also Kaikaro Cafe where you can spend an elegant moment while savoring expensive Japanese sweets. On top of that, you can also experience playing games with geisha in some organized events.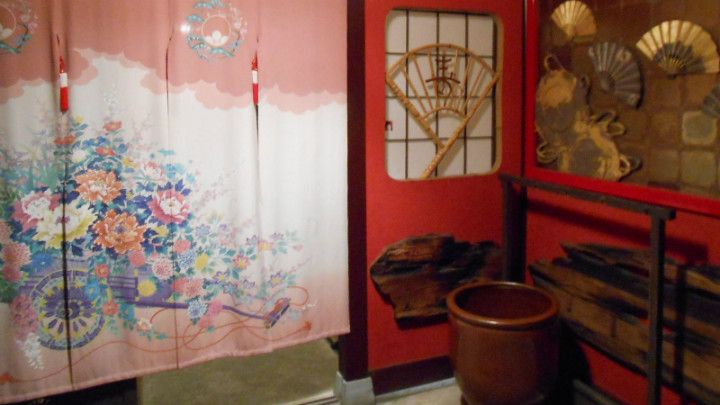 (Source: 日々これ猫のしっぽ)
Visit an elegant tea house: Kaikaro
The vivid vermillion walls and typical furniture of Kanazawa are so beautiful. The original architecture of the tea house and meticulous decorations tell how geisha party used to be elegant. You can feel like gentlemen of the time if you sit on the floor in this elegant room.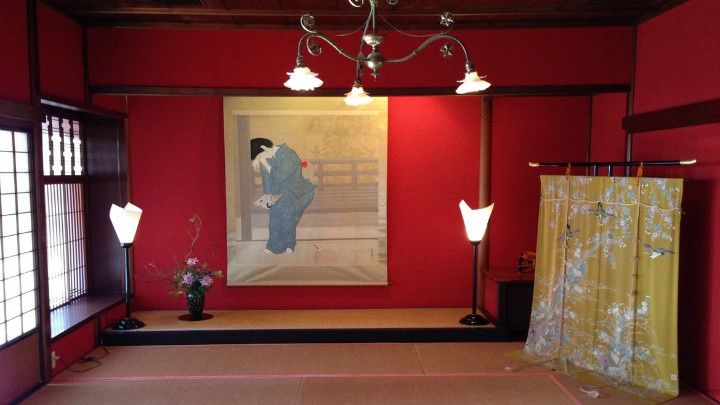 (Source: 食べログ)
Try expensive Japanese sweets at "Kaikaro Cafe"
After visiting the tea house, I recommend you to visit Kaikaro Cafe where you can taste expensive Japanese sweets. You can taste expensive taste of Japanese sweets, such as Gold Kuzukiri (starch noodle), Gold Zenzai, Kuzukiri with gold leaves that contains plenty of gold leaves. There are also "Matcha tea set menu or "Zenzai".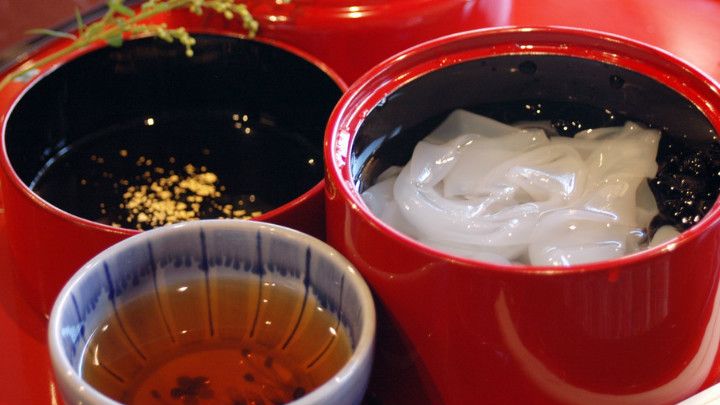 (Source: 食べログ)
"Kura" where you can buy Kanazawa's craftworks and souvenirs
At the back of the building, there is a store called "Kura." Here you can purchase souvenirs, such as Kanazawa's traditional craft works, that you can only find here. You can also find Japanese expensive sweets, called "Kanazawa no hana", that you tasted at the cafe. It is also great to bring back "Geisha's oil absorbent paper" with gold leaves in it for gifts.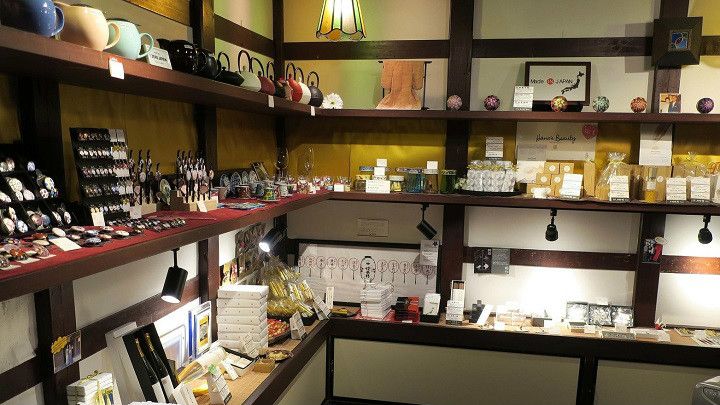 (Source: 食べログ)